Reading Time:
2
minutes
If you have been an inspector for any length of time, you already know that "hazardous locations" often exist in other than Article 500 installations. The following four photographs demonstrate this situation.And yet there are workers who will attempt repairs or service with no idea of the personal hazard they are exposed to. Safe working practice would require that the service be disconnected in the utility company's manhole with the loss of power to all the tenants—and that is unthinkable.
How is it that the power company can increase the available fault current and is not obligated to advise their customers of the increase?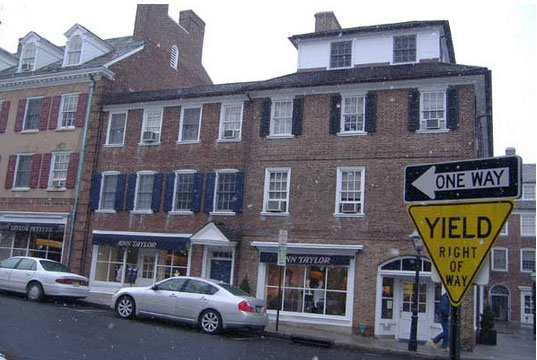 Photo 1. Old multi-use building, not expected to be a hazardous location.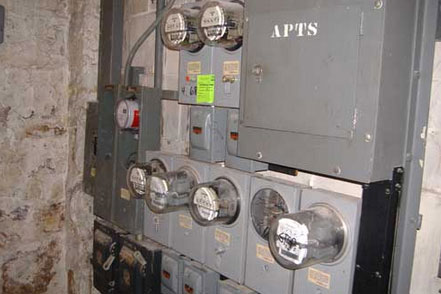 Photo 2. Old service is 50 or 60+ years old, with some modern meter enclosures.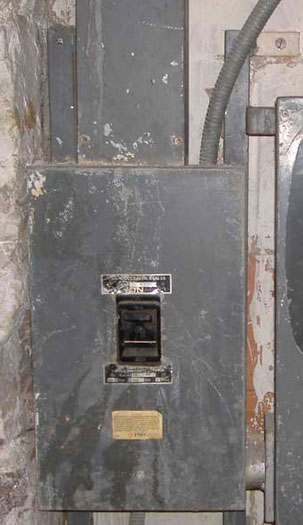 Photo 3. Original 200-amp service circuit breaker—looks okay.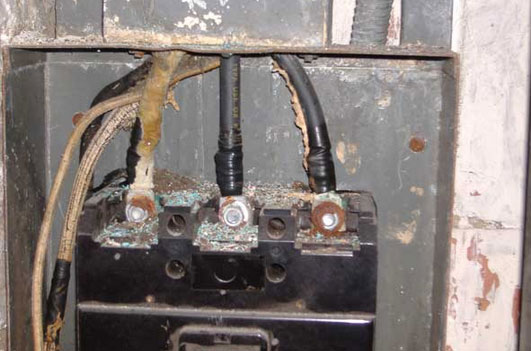 Photo 4. Remove the circuit breaker cover, view corroded line-side terminations—decide that operating this CB in not in my personal interest, as now we are standing in front of a hazardous location per NFPA 70E based on present available fault current of 58,700 amps!