Cancer is one of the leading causes of death in the United States. It is expected that about 1.4 million new cases of cancer will be diagnosed in 2007, according to the American Cancer Society's Cancer Facts and Figures 2007.1 Due to advances in medical technology, however, trends in five-year relative survival have improved greatly from 50 percent in 1975 to 66 percent in 2002, according to the study.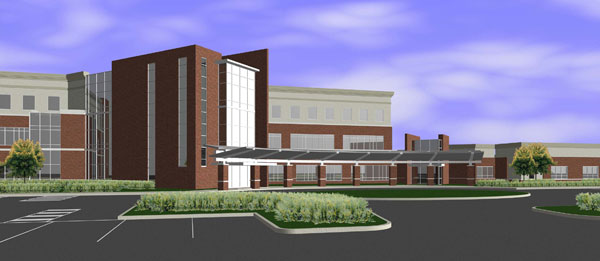 Photo 1. Mark H. Zangmeister Center
Mid Ohio Oncology/Hematology (MOOH) located at 3100 Plaza Properties Blvd., in Columbus, Ohio, is one of many treatment centers throughout the country that has been instrumental in the increase of the survival rate. MOOH, which was established in 1982, offers care and treatment for disease management of cancer and blood disorders in and around Central Ohio. Currently, MOOH operates four outpatient treatment centers in Columbus and its suburbs.
Mark H. Zangmeister Center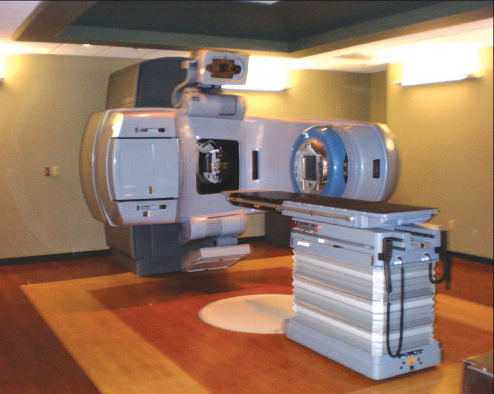 Photo 2. Linear accelerator which produces 23 million electron volts uses radiation to shrink tumors
In an effort to consolidate the outpatient treatment centers and provide a more patient friendly environment, MOOH completed construction of a new 109,000 square-foot, privately funded, outpatient cancer treatment center in May 2007. The facility, named the Mark H. Zangmeister Center2 after one of Central Ohio's most respected oncology physicians, will be able to accommodate 16,000 patients in one year and over 60,000 patient visits per year. The center will offer 90 infusion chairs, which cancer patients use for chemotherapy treatment; 53 exam rooms; and a diagnostic imaging and radiological unit. Additionally, two linear accelerators, which produce 23 million electron volts each, use radiation to shrink tumors. "Radiation treatment employed today is more precise than in years past, the linear accelerators utilized by the Mark H. Zangmeister Center have on-board imaging, which ensures precision within millimeters when treating a cancer patient," said Glenn Balasky, executive director for the center.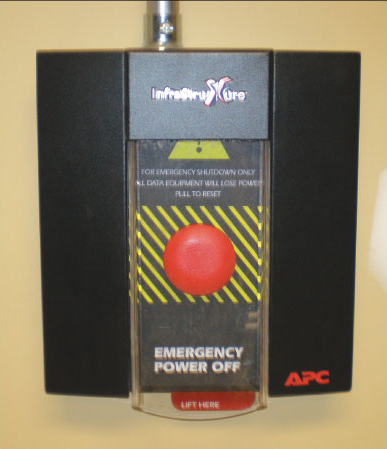 Photo 3. An emergency power off (EPO) button complying with the disconnecting requirements of 645.10 located at the principal exit door
"Treatment of cancer patients over the last 20 years has evolved from being an in-patient care procedure to an outpatient care procedure, as a result of the advancement in medical technology," Balasky said. Often, cancer can be successfully treated with chemotherapy, radiation and sometimes medication, as opposed to surgery, according to Balasky.
Information in Electronic Format
In today's world, the use of computers and electronic devices has become widespread and the Mark H. Zangmeister Center is no exception. Electronic medical records have become the backbone of top-quality patient care. The complexity of treating a cancer patient means keeping multifaceted information on file. Rendering this information in electronic format makes it possible for doctors to have complete patient information right at their fingertips, whether it is accessing lab results, fielding a call on the weekend and being able to review needed information via the internet, or making a referral.
"During the design stages of the center, emphasis was placed on the migration from a partially integrated networking system to a fully integrated networking system as well as security, with the ability to expand and yet to preserve the integrity of this system," said information technology (IT) manager Andrew Cooper. "Today's technology is temporary in that today's technology is obsolete tomorrow," according to Cooper.
Design Challenges and Versatility Faced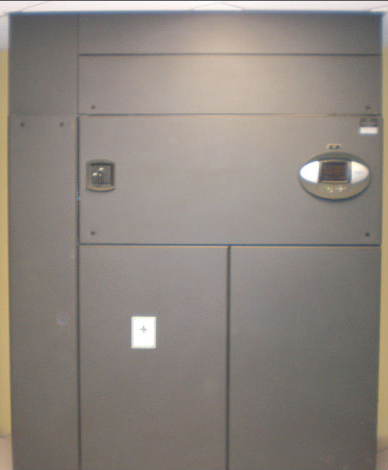 Photo 4. Dedicated underfloor cooling unit is utilized to control ambient conditions
The center was faced with challenges early on, such as being unsure how to proceed with construction of the data center room, and knowing that the integrity of the computer network was essential to the overall operation of the center. Additionally, because versatility is essential to rapidly developing medical technology, considerations had to include the ability to replace equipment without an expensive retrofit.
During the initial stages of construction, the design and layout of the data center room had not been finalized. Included in the design, however, were self-contained HVAC systems and a raised floor system. Ralph Butcher, city of Columbus electrical inspector, suggested the center explore the option of utilizing NEC 645 as a design option, which would address the concern of providing a secure environment for the IT equipment, along with ease of equipment replacement.
Compliance with NEC 645
It is important to recognize that Article 645 is optional. Article 645 relaxes some of the code requirements, permitting normally prescriptive installation methods and materials to become less strict. Consequently, it is important to note that in order to qualify under Article 645; the five conditions set forth in 645.4 must be met:
Disconnecting means complying with 645.10 are provided.
An HVAC system is provided that is dedicated for information technology equipment use, or a common HVAC system with fire/smoke dampers is installed.
Only listed IT equipment is installed.
The only occupants that may be admitted are personnel necessary for the maintenance and functional operation of the IT equipment.
The room is separated from other occupancies by fire-resistant-rated walls, floors, and ceilings with protected openings.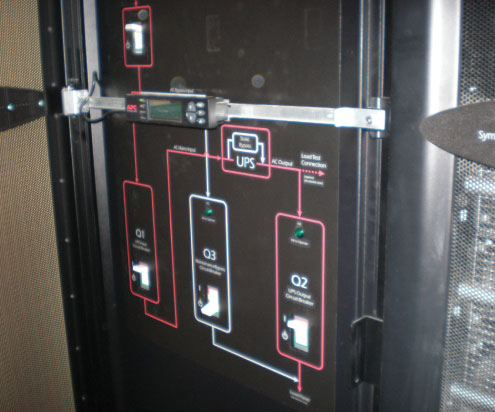 Photo 5. 80 kW uninterrupted power supply (UPS) ensures continuity of mission critical systems
Chapters 1 through 4 of the NEC are mandatory, and chapters 5, 6 and 7 apply to special occupancies, special equipment or other special conditions. These chapters describe applications when certain additional requirements are necessary or when certain exceptions can be made to provisions found in the previous four chapters. If the allowances granted by Article 645 are not needed, installation in accordance with chapters 1 through 4 is all that is required.
The initial design of the IT equipment room already included a unlimited power supply system, two separate HVAC systems, a Liebert underfloor cooling system and in-rack cooling system; the equipment to be installed was listed IT equipment; and access to the room was limited to IT personnel. An additional safeguard included in the design was a 200-kVA optional standby generator system that is independent of the building's emergency generator system.
By its inherent design and by recognizing that the leniencies prescribed by Article 645 would be beneficial, the designers made the logical design choice to proceed with Article 645. Subsequently, the center consulted with American Power Conversion (APC) for design services and proceeded with an Article 645 installation. Meeting the requirements prescribed by Article 645, the Zangmeister Center has a reliable IT equipment installation that is designed to evolve with changing technology.
Conclusion
The Mark H. Zangmeister Center simplifies access to medical expertise by providing complete testing, treatment and support services for cancer patients, under one roof. "With 14 physicians on staff and advancements in medical technology, it is with great hope we can increase the five-year survival rate from 60 percent today, to maybe 70 or 80 percent tomorrow," says Balasky.
1 American Cancer Society. Cancer Facts & Figures 2007. Atlanta: American Cancer Society: 2007
2 The Mark H. Zangmeister Center is located at 3100 Plaza Properties Blvd., Columbus, Ohio 43219