Recently I was asked to help a fellow inspector with a project that UL had implemented to harvest some aged electrical components from a recently abandoned 1910 residence in Forest Grove, Oregon. I brought along two of my sons, ages 11 and 15 years, to help.
After watching a brief instructional video, powered by our portable generator as the power had been disconnected long before, we formulated a plan. The intent was to document the locations of switches, light fixtures, electrical panels and receptacles. We first made a floor plan showing rooms and outlet locations; then masking tape ID numbered and took pictures of the outlets. The next step was to measure and document the pull tension of each receptacle.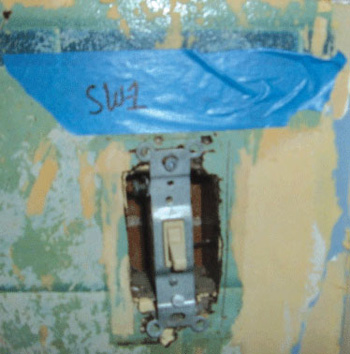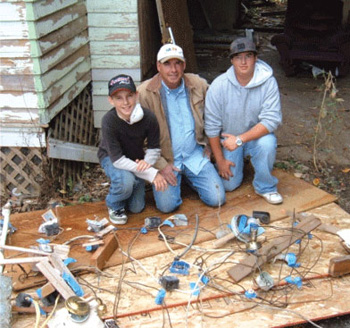 Photo 2. Joe, Bob Johnston, and Will, "The Demo Team"
Then the fun began. Using Sawzalls and hammers, we opened the walls to expose the wiring system and outlet boxes. What we found inside the walls was a combination of knob-and-tube that had been spliced into using NMB. It had been wrapped around the single solid knob-and-tube conductors and taped with everything from masking tape to duct tape. There were no ceramic insulators at the light fixture locations where the knob-and-tube penetrated the lath and plaster ceilings (no boxes on most). The receptacle boxes were removed with about 12″" of stud attached and the wiring was left in tact from the box out about 24″". This was done to give UL research engineers an idea of the deterioration that use and age have imposed on the wiring system. I was honored to be involved with this effort and hope that it will result in a better and safer future for industry.
—Robert Johnston, Chief Electrical Inspector
Clatsop County, Oregon
---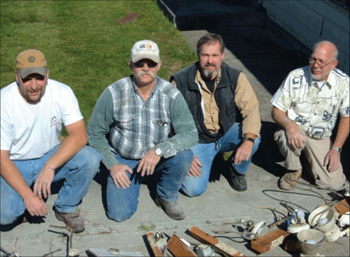 Photo 3. This is the "Fab Four" Dennis Muilenburg, Jr.; Jim Imlah, "The Old Man"; Dave Pope; and Bob Worthey
Jim, Bob, Dennis and Dave had a good time Saturday, September 13, 2007, when the "Fab Four" traveled to The Dalles, Oregon, to deconstruct a 50-year-old house for material analysis by Underwriters Laboratories.
Pencil, paper, tape-measure, camera, hammers, reciprocating saw, and other instruments of destruction were employed in the 5-hour documentation, deconstruction and salvaging of all aspects of the wiring system of the two-bedroom, single-bath, near 1300 square foot single-floor residential structure, scheduled for a local fire company practice burn.
Good fortune was that the utilities had not been disconnected, so the voltage and device measurements UL requested could be performed. After all testing was completed, circuits were de-energized and the fun began. All outlets had been labeled as part of the documentation, and selected devices and connective wiring were chosen to be removed for analysis.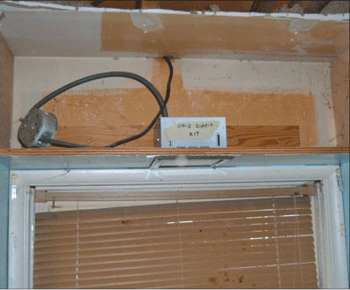 Photo 4. Over the sink light that was behind the solid kitchen paneling is not a good place for a J-box
The process revealed remodel and additions over the years that were, at best, not professional in result. Damaged hidden wiring, no boxes, buried junctions, mixing and crossing of circuits, multiple and divergent use of dedicated circuits were commonplace.
We came upon a buried exterior door with modified wiring surrounding it in a garage-to-living room remodel, much the same as we see in the course of inspections of a non-professional residential remodel.
The fun finished mid-afternoon with packing the salvaged material into Jim's truck and the trip back to the Portland area. It was an interesting, educational and dirty day. Deep gratitude goes to Dennis, Bob and Jim "The Old Man" for their hard and dirty labors. This with Dave's detailed drawings will give the UL guys some interesting goodies to test. We're looking forward to finding the results of these tests.
—Dave Pope, Electrical Inspector
Clackamas County, Oregon
---
We would also like to thank Dave Dini from UL, Northbrook, Illinois, for his support and guidance in completing this house harvest.
—James Imlah, Oregon Chapter Secretary