Energy storage has been a hot topic of conversation over the past few years. We've heard about futuristic innovations, larger-than-life company leaders like Elon Musk putting his storage company on the map, and states vowing to become energy independent through renewable resource use.
While the 2017 National Electrical Code only devotes about two pages of its approximately 800-page book to energy storage, the topic will undoubtedly gain more attention in the coming years.
"It encompasses much more than batteries. Storage, at its core, represents the decupling of usage and generation," said Marissa Gillett, vice president of Energy Storage Association.
She said the industry is expecting 35 gigawatts in new energy storage by 2025. It currently employs 90,000 workers in the U.S., and she's expecting more electrical professionals will be needed in the next six years.
There are already plans for that output of energy. Federal Energy Regulatory Commission (FERC) Order 841 will integrate energy storage assets into the capacity, energy, and ancillary services markets— managing batteries and energy storage systems as grid resources.
PV Magazine reported in November 2018 that ISO New England "filed with the FERC to make changes to its market rules with the stated aim of helping emerging storage technologies to 'more fully participate' in New England markets." The publication explained that the filing was in response to the swift expansion of the energy market.
"The grid operator notes that while at the time of filing there was only 19 megawatts of battery storage on its grid, there were over 800 megawatts of stand-alone battery storage systems that had filed for interconnection, and also cited Massachusetts' target to deploy 1,000 megawatt-hours of energy storage."
States like California and Hawaii have pledged to go 100 percent renewable with cities such as Denver and Atlanta following suit. While you can harness renewable resources, it will be a waste of time, energy, and money if you don't have a way to store it for use when there is no sun or wind available.
"You just can't get there without storage," said Bryant Robbins, chief operations officer of United Power at Energy Storage Summit 2018.
"Quoting Forrest Gump, solar and storage are like peas and carrots. They go together," said Dean Solon, chief executive officer and founder of Sholas Technology Group at Energy Storage Summit 2018.
Flexibility is key
A recent hot topic of discussion has been power grid flexibility. "The grid itself needs flexibility [like storage provides]," said Michael DeSocio, senior manager market design for NYISO at Energy Storage Summit 2018. "We're looking at expanding ancillary products."
A white paper released by Energy Innovation in 2016 described grid flexibility as a method to modernizing the power grid. It defined a flexible electrical grid as one where "system operators must develop new tools, market structures, and institutions to balance supply- and demand-side resources against one another dynamically."
"You need more and more flexibility in the grid," said Highview Power chief executive officer and president Javier Cavada. "The resilience of the grid is totally guaranteed when you have storage [in the right amount]. You're making your grid a super grid."
Industry professionals are looking at storage to help limber up the grid.
"We need the flexibility that storage can provide," said Kevin Vannoy, director of market design at MISO at Energy Storage Summit 2018. "Our operators deal with that on a daily basis. Hopefully storage will be one of the things we use to address that problem." Twente University Researcher Marieke van Amstel designed a model in 2018 to make power demand and supply more flexible. "This will eliminate the biggest risk of overloading the power grid," reported Phys.org. "Grid operators must be able to intervene, if necessary, and have cars charge more slowly in case of an overload risk [for example]."
Her model was designed using a computer simulation of a district in The Netherlands. One finding was that "smart charging with static profiles should be discouraged," and that by allowing grid operators to determine the amount of electricity cars receive during peak times would deliver the best flexibility for the grid.
On the road
When most people think about battery storage, the name Tesla probably comes to mind along with the cars bearing the emblem. Battery storage is very important when it comes to electric vehicles (EVs), but there's more that has to be done in the electrical industry before EVs totally take over the roads.
"We know there's a wave coming. We can watch the wave of EV crash, or we get behind the wheel to make sure we can hit multiple waves simultaneously," said Jason Hartke, president of Alliance to Save Energy. Some car companies are already planning for the transition. BMW wants to see less cars on the roads and car-sharing leasing. The automaker is also changing production to EVs.
"The truth is, whoever doesn't get on this wave will be left out," said Guillermo Areas, head of government and external affairs for Latin America and the Caribbean at BMW Group.
The cost to bring charging stations and home hookups to market "can get into the billions (of dollars). It's a huge investment, and we're just sort of getting started with it," said Darren Epps, product developer at Southern Company.
Industry experts say many people are currently concerned about owning an EV because of the inaccessibility to charging hubs. It will take time to get the infrastructure in place, but this challenge can open opportunities for the electrical professional.
While there are many innovations currently happening in the EV space,
Wayne Killen of Electrify America said there needs to be more public and private investment. "It's going to take years for the gap to be closed. But I think as more chargers are out there [people will feel more comfortable buying and using EVs]," he said.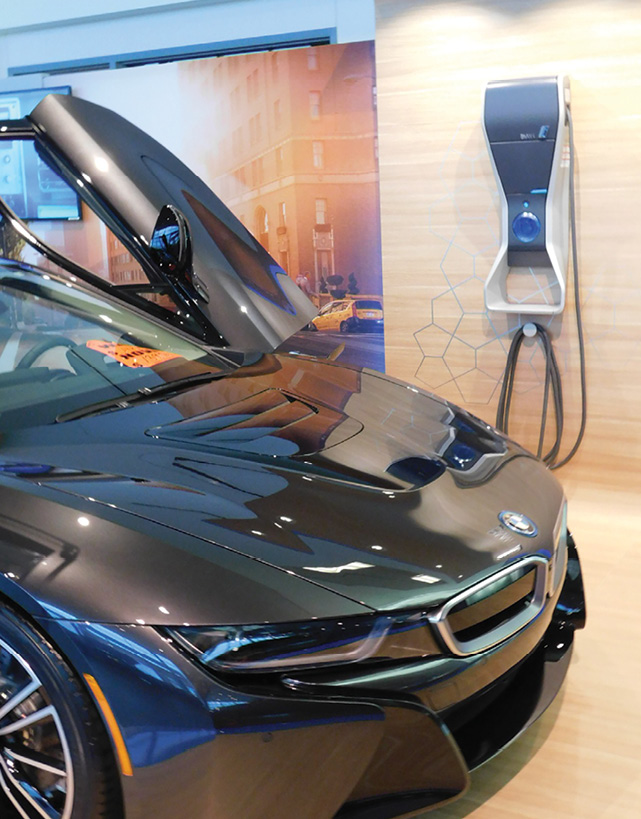 In December 2018, Electrify America had 55 public sites and that number will increase to 484 by June 2019. These DC chargers are equipped with 352 kilowatts, which speed up the charging time and the amount of power delivered to car batteries.
Kellen Schefter, senior manager of sustainable technology for Edison Electric Institute said Home Level 2 charging is where the growth will occur. "The labor sector really likes this. There's room for lots of players here," he said.
Battery storage is obviously important for moving transportation forward into the future. It is also a huge component in using renewable energy sources and providing flexibility and strength to the power grid.
Storage comes in many forms
One storage option currently on the market is liquid air systems. Highview Power was conceived in 2005 by Cavada to deliver "a historic solution" with large-size storage, which he said costs less and provides more hours of power.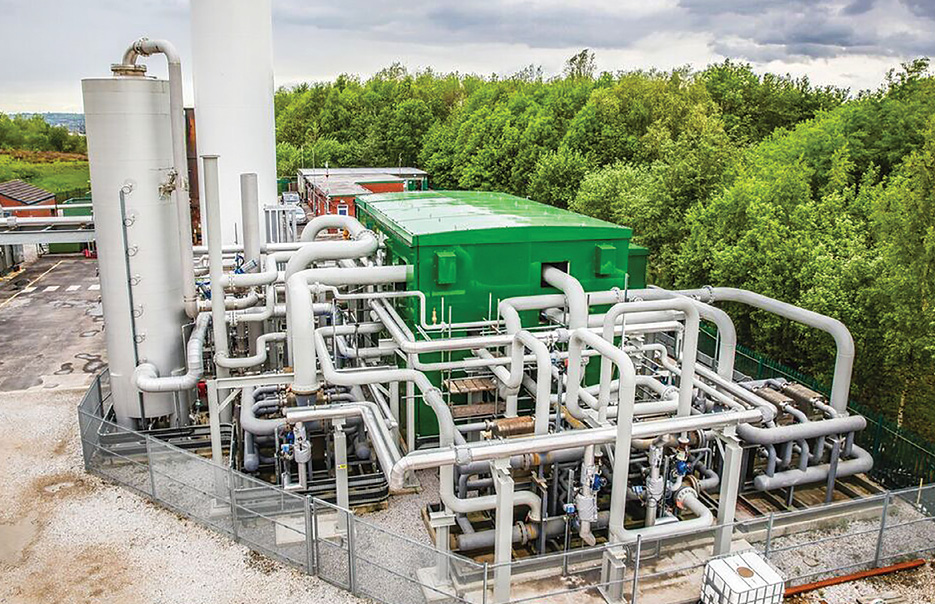 The London-based company uses the same process as hydro storage by cooling down air and turning it into a liquid. It can be stored in tanks for a long period of time. When ready to use, the liquid air is mixed with regular air creating a gust of steam that provides power.
"It does the same as the lithium-ion battery with as many hours [of power] as the location needs," Cavada said. "Lithium-ion batteries degrade with time. In theory, there is no battery that can go longer than 9 hours. Our batteries can go 8 hours and beyond [up to 24 hours]."
This product is used in the utilities-scale market of 50 megawatts and higher with it's full potential being realized when coupled with smart grids. Projects like Texas wind farms, the sands of the Middle East, remote islands, and large-scale grids in Australia are all in the works or currently on line for Highview Power.
In late 2018, renewable energy made up around 15 percent of the global energy market.
"There is no cheaper way to produce electricity than solar. Wind is the second," Cavada said. "We have been proving the technology that was missing to make 100 percent renewable [a reality and we are] ready to make that happen. You need to be able to store it to make electricity cheaper. You need to have enough capacity to store it. Renewables are begging to get long duration of storage. The states with more penetration of renewables, those are the places this technology is being used."
The product was created by looking at the existing processes and standards in the industry.
"All the existing workforce already in the market can operate and control the plant," Cavada said. "The main reaction [from workers in the energy industry] is, 'This is our DNA, and we understand it very well.' It's simply the process and application that is different."
Keeping score
Pricing is always a large consideration when planning a new project. In 2018, PV Magazine reported that battery prices were going up due to demand for both EVs and residential solar.
"Per Electrek, the 13.5 kilowatt hours Powerwall II increased in price from $5,900, to $6,700, and supporting hardware increased from $700 to $1,100 … [Sono Motors] increased its battery price projections from $4,500, to $10,700," the publication reported.
When it comes to planning a project and choosing the right energy storage source for that project, it can be confusing. Oftentimes, storage is chosen based on a brand name rather than data because those figures haven't been available until now.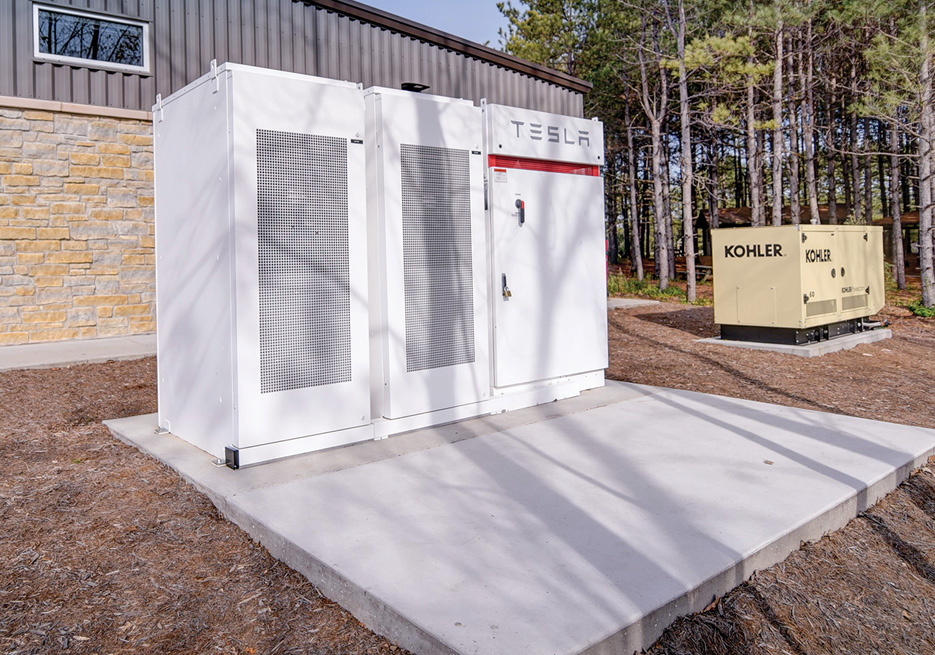 In November 2018, DNV GL released its first battery performance scorecard. It was created to provide reliable, independent data to battery system buyers. The company is mostly known for engineering services before projects and financing starts. However, they have been doing a PV scorecard for the past five years.
"The biggest finding was that batteries degrade at variable stages of charge range," said Davion Hill, DNV GL energy storage leader for Americas. "It means that how you build the battery pack determines how long the batteries will last."
The scorecard named no manufacturers. It looked at the design of the battery, along with other factors including temperature, to come to the rating conclusion.
"We'd really like to have more direct manufacturer participation in this testing," Hill said. "They could disclose the data via us and get the project approved faster and easier."
Thinking big and bold
Going into the unknown and doing something that hasn't been done before takes creativity, bravery, and innovation—the very same innovation the electrical industry was built upon a century ago.
"This could be the biggest economic opportunity in our country," Hartke said. "This could be as big as the interstate [highways]…. All of this has to come from big thinking."
Hartke isn't the only one thinking big and dreaming of a new future for the electrical industry.
"It won't be green just because of the technology. It will be green by the dollar because it will be cheaper," Cavada said. "The green from the dollar is a crucial thing. This is business for companies and people."
Areas said BMW is doing joint research with Toyota on fuel cells. He said they're betting on electricity but looking at other alternatives. Areas also said that autonomous cars will be here in the next 25 years.
That creates another question about power needs: What's the energy impact of autonomous vehicles? "They don't know … One study says there'll be a 60 percent decrease in energy consumption, another said there'll be a 500 percent increase," Hartke said.
Whatever the case may be, thinking long-term and planning for future scenarios will be important.
"In 2015, the big guys saw renewables as something that needed to be subsidized. We see that the speed is going to increase with bigger [storage capacity]. We need to have hundreds of gigawatts and megawatts of storage," Cavada said. "I don't want to see a future of regulation slowing this down … There is only one direction for the future. It's not going to stop. Even if all the forces of the planet are trying to stop it, it's unstoppable."
Sometimes going local is the best way to get things done. Areas said he went from working with national governments to local municipalities in Latin America. "Sometimes, it's faster and easier to work on the local level than to get a law passed in Congress."
"Nobody who knows anything about the industry will say storage isn't important. The need for storage is coming with renewables for the grid," Cavada said. "This is the greatest opportunity that the sector has seen in the last 100 years … The opportunities are unlimited. We have the challenge and opportunity to use our brains to change [how we get our energy]."
One thing we know for certain is that energy storage is a big topic that needs more discussion, planning, and consideration. However, it isn't a topic that is going away anytime soon.
Photo credits: Good Faith Systems, Senée Seale, Highview Power, and Faith Industries.