Today, the many diverse stakeholders involved in the practical rollout of 5G technologies can rest assured that a concerted effort is underway to bring consistency to this complex undertaking. 5G technology is the fifth generation of technology standard for broadband cellular networks. The new global wireless standard is designed to connect virtually everyone and everything together, such as objects, machines, and devices.
Readers of IAEI Magazine, which include electrical inspectors, installers and contractors, testing agencies, standards organizations, manufacturers, and distributors, should welcome this development. I invite you to follow or participate in our efforts to make the advent of 5G services safe, efficient, and effective.
The recently formed IEEE Standards Association (IEEE SA) Joint Use Working Group, which I chair, will in 2021 make recommendations in the form of a guide for stakeholders on 5G-related best practices, processes, and worker safety as installations continue across the country.
The purpose of the Joint Use Working Group is to bring consistency and clarity to issues of mutual concern to stakeholders to facilitate sound decision making, efficient and effective processes, and improve worker safety. It would be impractical (indeed impossible) as well as undesirable to dictate specific answers to diverse circumstances across multiple jurisdictions and geographies. Therefore, we are providing recommendations.
This effort is based on a "blueprint" of sorts captured by a white paper, "Establishing Consistency in Joint Use Applications with 5G Wireless Facilities," published last year by members of the IEEE SA Facilities Joint Use Working Groups under the aegis of the IEEE Industry Connections program. The white paper attempts to establish common concerns among diverse stakeholders on the nuts-and-bolts issues that will arise as telecommunication companies' 5G technologies such as antennas are attached to utility poles owned and maintained by electric power utilities and other organizations.
It is understandable that, historically, the telecommunications and electric power industries have been unfamiliar with each other's engineering requirements, publicly regulated responsibilities, and unique needs and concerns. Both subjects have their own missions and challenges, yet now they overlap more than ever.
The rollout of each generation of telecom technology – 2G, 3G, and 4G – has presented its own challenges to mutually agreeable joint use of vertical assets as each new generation of telecom technology replaced the prior generation. In 5G's case, it will augment rather than replace 4G, yet this transition also presents its own challenges that require relatively swift resolution due to commercial and market pressures. For example, 5G antennas use much higher power than earlier wireless generations, but the hotspot they create is much smaller. That puts pressure on joint use issues.
IAEI Magazine readers understand that the real work of making 5G services available is just beginning. Add to 5G's roll out the fact that stakeholders must also respond to regulators' perennial concern about universal service and ongoing efforts to address the needs of underserved communities. So new challenges arise as old challenges remain.
Let's turn to a few examples of the issues that the Joint Use Working Group will address in their recommendations.
Perhaps the foremost principle we'd like to establish at the outset applies to how we go about resolving our mutual challenges. It will be important, going forward, to have open, honest communication between stakeholders. Understandably, telecom carriers driving the development and implementation of 5G operate in an intensely competitive environment and will want to avoid revealing their strategy and tactics. But even amid competitive pressures, mutual trust will be key to mutual success.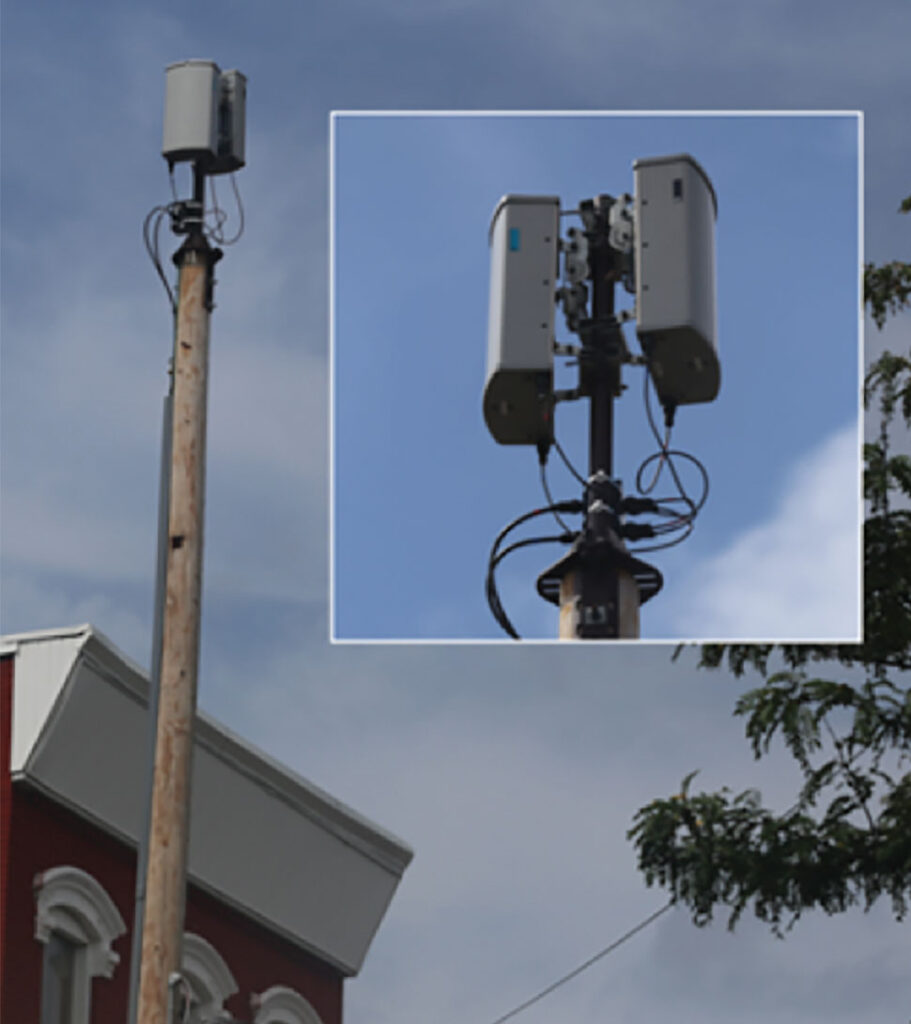 We'll need to further define engineering requirements and alert stakeholders to differences among utility pole owners. For example, in 5G and other telecom generations, the telecom applicant typically wants its antenna at the top of the power pole. But different pole owners set different distances for how far above electrical wiring that antenna should sit. Some pole owners say 40 inches; others say 60 inches. Is that distance based on sound science? Is it precautionary in favor of worker safety because sound science is not available to settle the matter? Or are differences inevitable, and telecoms simply need to understand the varied engineering requirements of each pole owner?
We'll seek to align or sort through the myriad, possibly competing technical standards, or develop new ones to fill existing gaps. For example, standards that address radio frequency (RF) exposure vary by industry and the regulatory bodies that govern those industries, as well as by regional and state authorities. Is it possible to align existing standards? Or do we need to develop and adopt new standards?
As we noted in the white paper referenced above, "Currently, rules regarding worker safety around [wireless antenna] have been produced out of necessity on a regional or local basis. Rules from OSHA [Occupational Safety and Health Administration], NESC [National Electrical Safety Code], NEC [National Electrical Code], GOs [general orders], and FCC [Federal Communication Commission] have all been referenced for worker safety regarding work on small cell antennas, but there is not currently a consensus among industries." This would seem an area ripe for improvement.
We'll clarify the administrative processes involved when a telecom seeks a joint-use application for a utility pole or other vertical asset. This area of work covers best practices for the application process, from easements and rights-of-way to license agreements, liability, and insurance.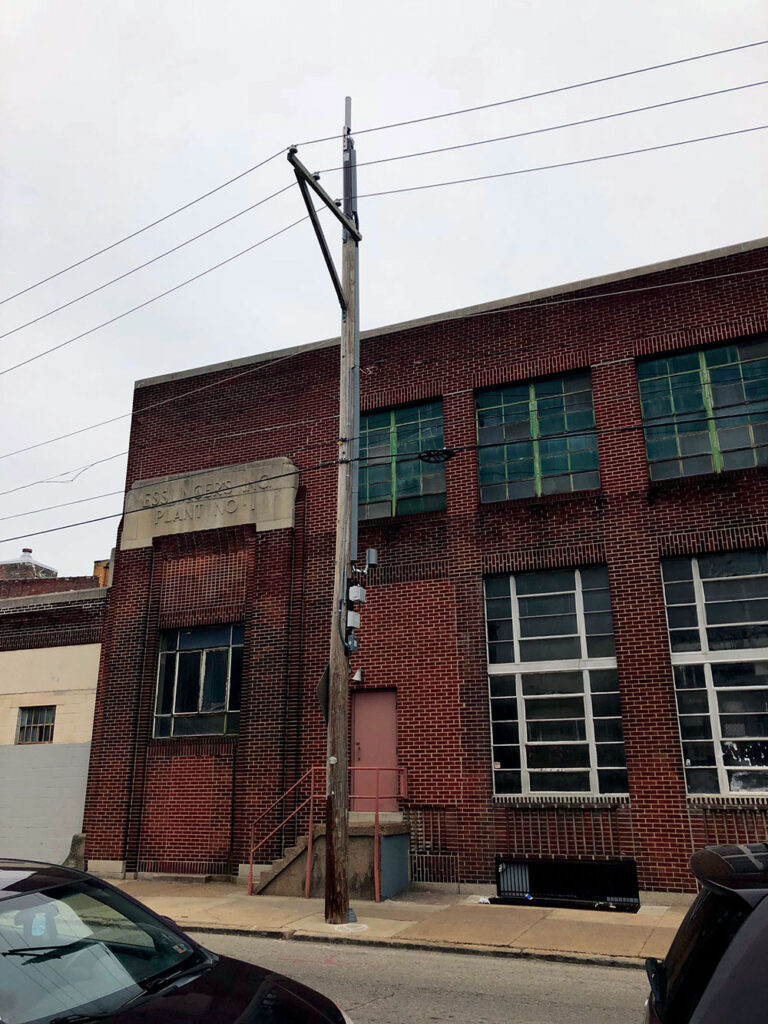 We noted in the white paper that "for numerous reasons, proper messaging does not always make it to the contractors performing the construction." Therefore, although it will be a long-term challenge, we'll work toward a national telecommunication worker certification. A variety of practical details designed to keep both types of workers safe in these zones will need to be ironed out. As always, we will incorporate the latest available science in setting forth safety best practices.
Examining the white paper, "Establishing Consistency in Joint Use Applications with 5G Wireless Facilities," will provide readers with greater detail than I can share in a brief column. Meanwhile, I can assure IAEI Magazine readers that the process is moving forward, and results will be forthcoming in 2021.