Keeping people and property safe is the top priority for us in the electrical industry, creating a natural partnership between authorities having jurisdiction (AHJs), like electrical inspectors, and testing labs/certification bodies. It's important to understand how products and equipment are tested and certified, as inspectors regularly encounter installed products bearing a wide range of certification marks in day-to-day work.
Testing
The safety and evaluation testing process begins with a standard to which the product must comply. The standard provides requirements specific to the product, including specifications, guidelines, and/or qualities that help ensure materials and products are appropriate and safe for their setting and purpose. Safety testing confirms that products are compliant with applicable safety standards like American National Standards Institute (ANSI), Underwriters Laboratories (UL),  ASTM, CSA Group, European Standards (EN), International Electrotechnical Commission  (IEC), International Organization for Standardization (ISO), and National Fire Protection Association (NFPA).
Testing can be used as a measure of a specific product, or it can be used as a precursor to certification. Typically, products being tested for certification will be sampled from materials representative of normal manufacture. Whether certified or not, the test report is an important output from the testing process.
For many products without certifications (or listings in addition to certifications), the manufacturer is required to provide data demonstrating compliance with a performance standard, in addition to the safety certification. This typically means receiving a test report from an approved third-party agency. Agencies conducting testing should be accredited under ISO 17025, whereas certification bodies are accredited under ISO 17065.
Test reports may state a pass/fail finding or report specific performance values. In all cases, test reports should clearly state what was tested, and the method followed. The more specific the information, the more readily it can be related to products installed in the field. Testing is closely associated with certification. For these products, the authorized certification mark placed on the product by the manufacturer and documented in the listing agency's directory illustrates compliance to a required safety standard.
Certification
Certification means different things for different stakeholders. Some manufacturers may consider it a hurdle they must overcome before going to market; others consider it a way to reduce their risk of liability. For inspectors, it's an indication that products meet minimum requirements necessary for market use. For distributors and retailers, it indicates quality assurance to consumers. For end users, certification is somewhat of a mystery and rarely understood as anything more than small labels on packages. With such a broad spectrum of understanding certification, it is little wonder that there is confusion about the process.
There are only a relative handful of product safety certification agencies in North America. Some also conduct product testing, some publish standards, and some do all the above (and more). Regardless of their total scope of work, they are all held to the same rigorous accreditation process. This means that a product bearing a mark from any accredited certification agency has been appropriately vetted and meets the requirements of the applicable standard(s).
Certification is a means of providing assurance that products comply with specified requirements in standards and other normative documents. The testing and certification process starts during product development, then moves to test planning, based on applicable standards. Sample selection and possible plan audits follow. Testing is completed, and quality documents are gathered. All this data and documentation then goes to technical review, followed by certification and mark/label reviews. Following all reviews, certification is issued, and the product is listed in the relevant directory. Follow-up inspections and certification maintenance will continue throughout the product's certification lifecycle.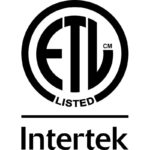 Marks like ETL, UL, and CSA are some of the more common certifications used on electrical products. Each agency has a website where you can find current listings and code evaluation reports. Installation and operation instructions are part of the listing and should be read thoroughly because there may be specific conditions under which the product has been certified. If a product has not been properly tested and certified – or is used outside the installations indicated in the instructions — an onsite field evaluation is an option to ensure the product is suitable for use.
Deviation from what is specified in a listing, including changes to the products, means that the lab can no longer document that the product still complies with the standard and invalidates the listing. You should contact the listing agency when this happens. Quite often, an alternative can be considered but it is essential to have the approval of the certification agency to ensure compliance.
Conclusion
The testing and certification process can be rigorous, but it provides peace of mind to all parties involved in installing, inspecting and using electrical products and systems. That is why it is important to understand the process that electrical products and systems undergo when tested and certified.