Codes, standards, equipment, and the organizations certifying that equipment meets a particular standard are continually changing. The harmonization of U.S. standards with international standards—while potentially reducing costs in the international arena—may complicate the application of these standards as they are adopted.
The NEC
Section 90.7 of the National Electrical Code (NEC) entitled "Examination of Equipment for Safety" addresses the requirement that specific items in the NEC are to be examined for safety, and many specific items are required to be listed, labeled, or identified (690.4).
Section 110.3, "Examination, Identification, Installation, Use, and Listing (Product Certification) of Equipment" provides additional guidance on the installation and use of listed products. As photovoltaic (PV) equipment becomes more complex in terms of installation and operating requirements, this section assumes increasing importance.
For equipment not specifically required to be listed, labeled, or identified, it is up to the local authority having jurisdiction (AHJ) to perform the "Examination for Safety." This exam will determine the suitability of the equipment for the application and approve its use.
Standards
An examination of Informative Annex A "Product Safety Standards" in the 2017 NEC, shows a substantial list of product safety standards that are used for product listings where such listings are required in the Code. Some differences in the numbering of the Underwriters Laboratories (UL) Standards will be noted in this annex.
Of some interest are Standards having a 6X,XXX number. There are more than 30 of them listed in the 2017 NEC. These are UL Standards that are largely based on European International Electrotechnical Commission (IEC) Standards or that have been harmonized with IEC Standards. More on these particular standards below.
Testing laboratories
There are hundreds of testing laboratories throughout the country and overseas that have been accredited as testing laboratories by organizations with the charter to issue such accreditation based on testing laboratory-provided documentation and evaluation of capabilities for performing tests, evaluations, and certifications of equipment using specific standards. And at this time, the NEC does not specify which of these laboratories may test, certify, and list equipment to be used to meet NEC requirements.
OSHA and NRTLs
OSHA's mission. With the Occupational Safety and Health Act of 1970, Congress created the Occupational Safety and Health Administration (OSHA) to ensure safe and healthful working conditions for working men and women. This is done by setting and enforcing standards and by providing training, outreach, education, and assistance.
OSHA coverage. The OSHA Act covers most private sector employers and their workers, in addition to some public sector employers and workers in the 50 states and certain territories and jurisdictions under federal authority. OSHA coverage may include ensuring the safety of a construction worker from crane accidents, ensuring the safety of a laboratory worker from chemical spills, or ensuring the safety of an office worker from electrical shocks.
OSHA's Nationally Recognized Testing Laboratory (NRTL) program. OSHA created the NRTL program to ensure that certain types of equipment are tested and certified for their safe use in the workplace.
A NRTL is a private-sector organization that OSHA has recognized as meeting the legal requirements in 29 CFR 1910.7 to perform testing and certification of products using consensus-based test standards. These requirements are:
The capability to test and evaluate equipment for conformance with appropriate test standards;
Adequate controls for the identification of certified products, conducting follow-up inspections of actual production;
Complete independence from users (i.e., employers subject to the tested equipment requirements) and from any manufacturers or vendors of the certified products; and
Effective procedures for producing its findings and for handling complaints and disputes.
An organization must have the necessary capability both as a product safety testing laboratory and as a product certification body to receive OSHA recognition as an NRTL.
Each NRTL has a scope of test standards in which they are recognized, and each NRTL uses its own unique registered certification mark(s) to designate product conformance to the applicable product safety test standards. If the certification is done under the NRTL program, the "listing" mark signifies that the NRTL tested and certified the product and that the product complies with the requirements of one or more appropriate product safety test standards.
The OSHA website currently lists 19 NRTLs. Of interest to the PV industry are the following NRTLs recognized by OSHA to list the PV equipment required by the NEC in 690.4: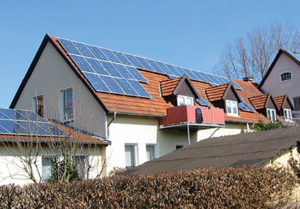 CSA Group Testing and Certification Inc. *
UL 1703 Flat-Plate Photovoltaic Modules and Panels
UL 1741 Inverters, Converters, Controllers and Interconnection System Equipment for Use with Distributed Energy Resources
Intertek Testing Services NA, Inc. *
UL 1703 Flat-Plate Photovoltaic Modules and Panels
UL 1741 Inverters, Converters, Controllers and Interconnection System Equipment for Use with Distributed Energy Resources
MET Laboratories, Inc. *
UL 1741 Inverters, Converters, Controllers and Interconnection System Equipment for Use with Distributed Energy Resources
TUV Rheinland of North America, Inc. *
UL 1741 Inverters, Converters, Controllers and Interconnection System Equipment for Use with Distributed Energy Resources.
TUV Rheinland PTL, LLC
UL 1703 Flat-Plate Photovoltaic Modules and Panels
UL LLC *
UL 1703 Flat-Plate Photovoltaic Modules and Panels
UL 1741 Inverters, Converters, Controllers and Interconnection System Equipment for Use with Distributed Energy Resources
UL 4703 Standard for Photovoltaic Wire
Note: Those NRTLs marked with an asterisk (*) are recognized by OSHA for certifying/listing equipment using numerous other electrical UL Standards for Safety.
The intent. Between the OSHA requirements and the NEC requirements for listed products, the intent is that all equipment required to be listed by the NEC must be done so by an OSHA recognized NRTL. And, in fact, the OSHA NRTLs listed above with asterisks provide certifications and listings for most, if not all, of the electrical equipment used to meet NEC electrical installation requirements, even when there is no specific Code requirement for the use of a listed product.
The 6X,XXX UL Standards. UL Standards having numbers in this range typically involve the adoption of an international standard, such as one published by the International Electrotechnical Commission (IEC). These standards may include U.S. national differences. (See photo 1.) Harmonization is a desired goal by those participating in the international codes and standards process since it can result in lower costs and more standardized equipment safety features where a single product can be sold in several different countries.
However, there is a potential downside to harmonization. When an international, harmonized standard is developed and published, it may include (upon consensus) the most stringent testing requirements for each country. This will increase the number of tests, their duration, and cost required to meet the standard requirements over and above those requirements found in the requirements of a single country.
Potential issues for some jurisdictions. Some jurisdictions (state, county, city) may not have a stringent OSHA program or OSHA enforcement system in place. Obviously, the inspectors for the federal OSHA program cannot inspect each and every electrical system for compliance with the OSHA requirements of specific standards and NRTL testing, certification, and listing. Furthermore, there are numerous testing laboratories that may be accredited for testing PV equipment to UL Standards that have not been designated as NRTLs by OSHA. UL Standards that are no longer active is a further complicating issue.
Retired or replaced UL Standards. When a UL Standard is retired or replaced by new UL Standard, there is no formal process whereby the older standard is removed from the marketplace. The old standard will not be maintained and will not be revised to cover the latest technical and Code requirements. The safety of equipment tested, evaluated, and possibly listed to the older standard may be in doubt.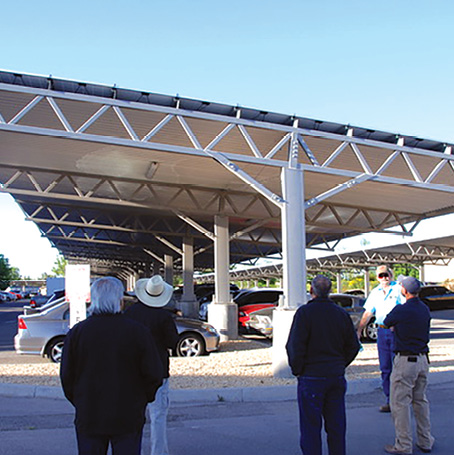 While OSHA publishes a list of withdrawn standards that they no longer use or require NRTLs to use, that list does take time to get updated. In jurisdictions where an active OSHA NRTL program is not in place, AHJs may not be aware of the publication of the most recent standards.
It is entirely possible that a certified testing laboratory, probably not in the U.S., may be approached by a PV equipment manufacturer (also not in the U.S.) and be contracted to test, evaluate, certify, and list a piece of PV equipment to an obsolete UL Standard. This action may be prompted by the significant cost savings associated with testing to the less complex, obsolete standard. This activity, if and when it occurs, may result in "listed" equipment reaching the U.S. marketplace that appears to be safe based on the listing mark from the certified testing laboratory, but may not be safe because it does not comply with the requirements of the latest standards.
Unfortunately, there is a phase-in period during the transition of an older standard to the newer standard where equipment may be in the distribution system that is listed to the older standard.
Short stopping potential problems
Local jurisdiction and AHJ actions. The first action an AHJ can take is to carefully evaluate the listing marks and standard information labeled on all PV equipment that is required to be listed to ensure that the current, most recent standard has been used. In some cases, the installation will be acceptable where the differences between the two standards are minimal and do not affect the planned installation. In other cases, the changes may be substantial (e.g. utility ride-through requirements, changed rapid shut-down requirements) and only equipment listed to the newest standard should be installed.
Another action that the local jurisdiction may consider is to allow only equipment that has been listed by one of the OSHA accepted NRTLs (such as those listed above) that are accepted for testing, certifying, and listing PV equipment. If the local jurisdiction has an active OSHA program or participates in a higher jurisdiction OSHA program, provisions should be made to have these updates automatically transmitted down to the AHJ level.
Suggested actions for higher authorities. In this author's opinion, the National Fire Protection Association (NFPA) Code Making Panel responsible for Informative Annex A, Product Safety Standards, should consider making this information a part of the NEC as a list of required standards.
UL as an accredited standards developer could implement, with the American National Standards Institute approval, a more final, visible procedure to alert all stakeholders that a standard will no longer be supported after a particular date. The standards section of the UL website could be revised to make the list of standards that are no longer supported more easily located and more visible.
It behooves every individual and organization at all levels in the design, development, and implementation of the various codes and standards to do all that is possible to ensure that the most current version of the standard is properly applied where directed by the appropriate authority. Only in this way can the safety of the public be assured.