So here we go again, entering yet another swimming season, and dangers still exist that have gone on record as taking the most precious of our family members, those whom we would give our lives to protect. Everyone understands that children love to swim, as do many grown-ups, and when it comes to a marina, the temptation to jump in and enjoy the water is all around. A while ago, this magazine included an article that spoke to the fact that electricity has been the cause of deaths in and around marinas and boatyards.
Today I am very happy to report that much has changed regarding codes and standards related to these installations, and much more change is on the horizon.
The greatest part of all of this is that the marina industry is embracing this change, as are others involved, to truly create consensus requirements. It is delightful to be involved with a team of professionals who recognize the challenge and work together to usher in change. Yes, there are some that will offer criticism, but in this author's experience, the cohesiveness of the team focused on writing the requirements for these locations is unparalleled in the NEC code-making process. The following article is an update on the progress to date with an eye to the future.
This evidence of the challenges with these installations has been the stimulus for research, code changes, and product development. As electrical professionals, we must recognize that we are in a unique position to make a difference. Whether you are an electrical inspector, installer, manufacturer, or other, we can make a difference together.
Let's begin with a review of the hazards associated with swimming in and around marinas.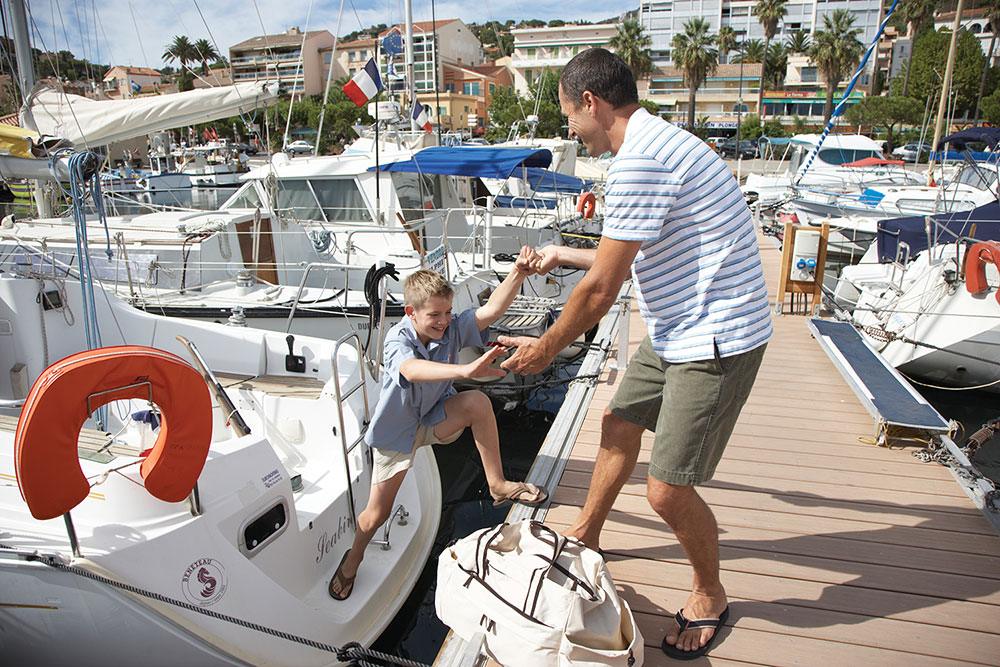 The Problem
Those locations where we dock our boats, large and small, present challenges for the electrical distribution system that is utilized to not only supply power for lights and tools but also to power the boat itself while docked. What we are looking at is a structure that:
Is powered and located next to, on, or even in a large body of water;
May rise and fall with the tide or water level in general and may move and sway with the waves;
May find home to fueling stations or other similar equipment covered as part of hazardous location requirements in the NEC; and
May find vessels with internal ground faults that could energize the surrounding water.
This mix can and has spelled disaster for poorly maintained or designed electrical systems. Not to mention, but I will, the individuals who just do what it takes to keep the power to their vessels flowing.
This problem is all too real.
A boy named Lucas paid the ultimate price in a marina, but his story, his memory, is at the heart of the changes we see in the National Electrical Code. On August 1, 1999, Lucas was with his parents at a boat dock and decided to go swimming with a group of his friends. Geared with their life jackets, they loved to enter the water at one end of the dock and ride the current downstream to the other end of the dock. To an eight-year-old boy, I am sure that was awesome.
Suddenly, Lucas wanted to get out, so he called to his mother, and as he swam close to the ladder, he turned on his back, gasping for air. His life jacket was doing its job and keeping his head out of the water. Lucas was not touching anything metal or any structure; he was just floating in the water. Still floating downstream, others tried to swim in to help him, but they too felt a tingling sensation as they swam closer. Lucas' mother dove into the water and took hold of him. She immediately felt the effects of a strong electrical current that caused her to struggle to move as well; she was paralyzed by the electricity. She was saved, in turn, by others on the dock who pulled her to an area where she no longer felt the effects of the electrical current. On August 1, 1999, Lucas lost his life.
I encourage you to take a moment and listen to his story. Ask yourself what my friend Mr. Joe Fello asked me that resulted in public inputs and public comments on this topic:  What can we do about this problem? (http://www.abycinc.org/whyabyc/safety.cfm and http://www.energyedcouncil.org/TLC_2014.html )
The problem is taking lives every year. The only report available is maintained by Captain David E Rifkin and James D. Shafer of Quality Marine Services, LLC in their report titled "Electric Shock Drowning Incidents – Marinas." (https://www.electricshockdrowning.org/uploads/4/8/5/6/48564375/electric_shock_drowning_incident_list_11-19-20.pdf)
In this report, the challenge is clearly stated that attributing drownings to electric shock present unique challenges. Electrical problems are invisible and drowning due to being immobilized by an electrical current in the water is a difficult medical correlation to make, especially if the faulted circuit is on a boat that is no longer in the marina.
The above-referenced report has taken steps to ensure accuracy, recognizing the fact that for every identified example of verified electrical shock drowning, there are many that are classified incorrectly. In 2020, the U.S. Department of Homeland Security, U.S. Coast Guard, and Office of Auxiliary and Boating Safety, in their report titled "2020 Recreational Boating Statistics", reported that the Coast Guard counted 5,265 accidents that involved 767 deaths, 3,191 injuries, and approximately $62.5 million dollars of damage to property as a result of recreational boating accidents. Where the cause of death was known, 75% of fatal boating accident victims drowned. Details of these drownings and their causes are not available.
The following examples from a report titled "Electric Shock Drowning Incidents – Marinas" demonstrate that marinas are not the only location where shock and water don't mix.
Nov 4, 2020: Bradenton Beach, FL. During tropical storm ETA, a man was sandbagging the outside of his home. He went into the ground floor storage space where there was 3" of standing water. He was electrocuted in the water. Authorities report the clothes dryer was the source of the current.
Aug 30, 2020: Harris County, TX, hotel pool. A teenager was killed by electricity in a hotel pool that was not permitted to be open. Light fixture wires were exposed, and the teen allegedly came in contact with them. The pool failed several inspections prior in an attempt to open.
July 12, 2020: Peoria, AZ, Scorpion Bay Marina, Lake Pleasant. Two brothers were killed in the water after the first started screaming when he jumped in next to their boat. Two others jumped in and were rescued and treated. Investigators found a modification to the shore power cable system, which energized the boat's underwater metals. It took 10 min to get the power secured for rescue operations.
19, 2019: Jefferson County, TX. A 19-year-old man was electrocuted while trying to rescue a horse in the flood water aftermath of Tropical Storm Imelda. There was a lightning storm at the time. The source of the electricity was not reported.
July 19, 2019: Citrus Heights, CA. A 9-year-old girl was killed while swimming in a pool at her home. She grabbed a wire attached to one of the underwater pool lights. Lights that were under repair, Sacramento Metro Fire said. Four other children in the pool were not injured.
Apr 2, 2019: Dixon, CA. Irrigation canal. Two high school boys were electrocuted while trying to rescue a dog who had fallen into the canal. Three boys and a girl with the dog were crossing a narrow bridge over the canal. The dog fell into the canal. The dog's owner and another boy jumped in. They reached up to slow their movement and touched the bridge they were crossing and were electrocuted. The other boy jumped in and broke the two boys from their grasp, and saved the dog. It is unknown if he got shocked as well. Investigation by authorities is in progress. Something energized the bridge, and a lack of ground likely prevented a breaker trip.
When a person succumbs to electricity while swimming, it is referred to as electric shock drowning (ESD). Reports like those above may conjure images in your mind of large marinas where many boats are present; however, the truth is that the challenges can be found in smaller government or privately owned marinas, including those small residential boat docs. It doesn't take much, and all of these applications cannot be ignored. There are more than 8,000 large, organized marinas across the U.S. Many more are privately owned.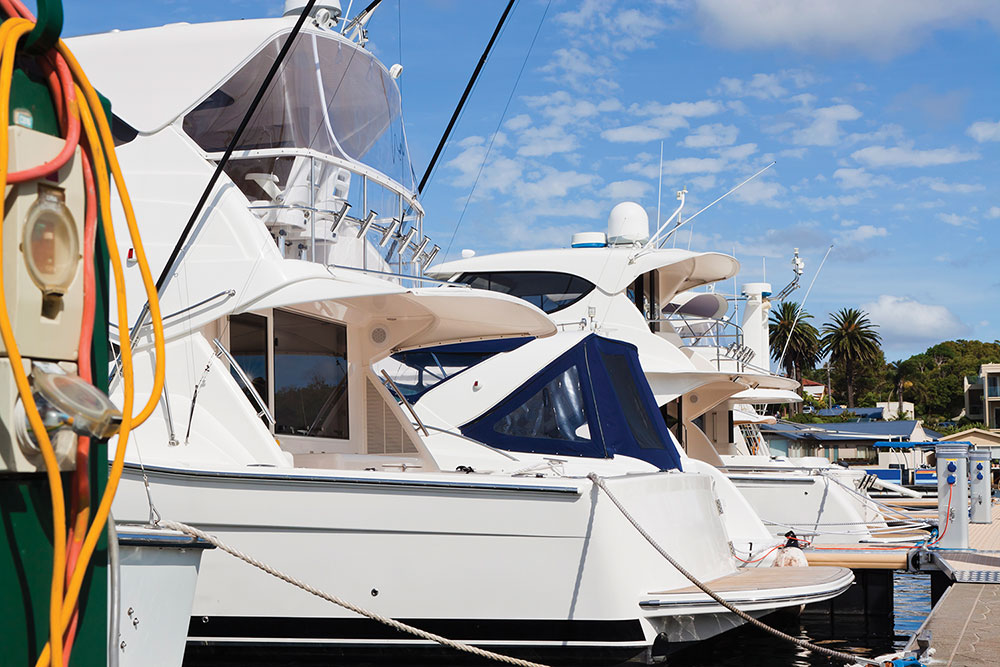 Fresh Water vs. Salt Water
Inevitably the question, or more appropriately, debate, will be entertained regarding freshwater vs. saltwater during these discussions. Claims that electrocution cannot happen in saltwater due to having more conductive materials offering a lower impedance for current can sound very convincing. It may be stated that the problem is only in freshwater and that saltwater is safe. This author has personally seen research that identifies saltwater as being even more of a risk as the current can flow further into the surrounding water due to the lower impedances. Then again, this author can say that the documented cases seen to date are found only in the freshwater application. Let's face it, electricity and water just don't mix. It's not a case of you got your peanut butter in my chocolate, but something much worse.
Codes and Standards
The National Electrical Code and other standards have come a long way in recent cycles. From an electrical perspective, two key documents command your attention when addressing marinas and boatyards. NFPA 70, the National Electrical Code, and NFPA 303, Fire Protection Standard for Marinas and Boatyards. I will also mention that the American Boat and Yacht Council (ABYC) offers safety standards focused primarily, if not entirely, on the boat.
NFPA 303
NFPA 303 (www.nfpa.org/303) is the standard for marinas and boatyards and ". . . applies to the construction and operation of marinas, boatyards, yacht clubs, boat condominiums, docking facilities associated with residential condominiums, multiple-docking facilities at multiple-family residences, and all associated piers, docks, and floats." This document addresses management, electrical wiring and equipment, fire protection, berthing and storage, and operational hazards. Reading through NFPA 303 reveals many types of hazards that demand attention at these types of locations. This document raised my awareness of the need for routine inspections at marinas and that many of these boat docks include hazardous locations. Chapter 5 addresses "Electrical Wiring and Equipment." It offers additional requirements to the NEC and specifically calls out Article 555, which is titled "Marinas and Boatyards." If you are involved with marinas and boatyards or anything similar, NFPA 303 is a must for your library.
NFPA 70
When it comes to the National Electrical Code, chapters 1 – 4 apply generally, and chapters 5, 6, and 7 apply to special occupancies supplementing chapters 1 through 7. Chapter 5 is where we find Article 555 for marinas and boatyards. Article 555 was first introduced in NEC-1968 as "Boat Harbor Wiring" and consisted of Sections 555-1 through 555-6, taking up just about a half of a page. This article has seen a lot of attention since then. One of the biggest changes found in this article focuses on detecting ground-fault currents, those that don't stay in the intended path of the circuit and that may find their way into the surrounding waters or conductive infrastructure of the marina.
NEC-2011 introduced Section 555.3, "Ground-Fault Protection," sending a shock wave, no pun intended, through the marina industry generating research and study on the problems found in marinas. Some of the most significant changes that the NEC has to offer for marinas occurred around ground-fault protection of equipment introduced in NEC 2011. This journey was right out of the book of team building and included the phases of storming, norming, and forming. The original proposal during the 2011 Code cycle began with GFCI protection on the main of a marina, and like the gun at the starting line of a track race, the journey of change began for Article 555. The code-making panel ultimately settled on 100 mA GFPE protection at the main overcurrent protective device feeding a marina.
This higher level of mA threshold for protection was still argued by many to be problematic and more research would be needed. The research foundation of the NFPA then came out with reports that influenced changes two Code cycles later, moving the trip threshold of GFPE for the main OCPD feeding a marina down to 30 mA and not in the opposite direction that many were seeking. This change would prove to generate even more concern and activity in the industry to a point where a Tentative Interim Amendment (TIA), TIA 17-15, was implemented by the code-making panel to remove the 30 mA from the main and place it on the feeders and branch circuits installed on docking facilities. This seemed to be language that the industry accepted but again would prove to still not hit the mark. This is, in this author's opinion, the moment in time when the norming and forming began.   The storming phase was over as all vested parties began to understand that working together was the best option as everyone at the table all had the same goals in mind;  they all agreed that lives were at stake and something needed to be done.
The perfect storm came during the 2020 Code cycle when a tiered solution was created and, to the amazement of many, accepted as practicable by almost all involved. The 2020 NEC has introduced the following recipe:
100 mA GFPE for feeders and branch circuits: Feeders and branch-circuit conductors installed on docking facilities must be afforded with GFPE set to open at currents not exceeding 100 milliamperes.
30 mA GFPE for receptacles providing shore power: Receptacles providing shore power, which means those that power the vessels, must be afforded with GFPE protection set to open at a current not exceeding 30 milliamperes.
GFCI protection for receptacles for other than shore power: The Class A GFCI is left to those other receptacles found in these applications that are not there for shore power but rather for general purpose use.
This is a layered approach to GFPE that addresses the concerns of accumulated leakage currents and provides the ability to isolate problems closer to the faulted portion of the circuit.
Moving Forward with NEC 2023
At a bare minimum, we must recognize the need to inspect and hold our boat docks and marinas to high standards. This does not mean just those that are publicly owned but also those that are privately owned. There are many precautions we can take, and technology is readily available to take us closer to mitigating occurrences of ESD.
NFPA 303 tells us we need to perform routine inspections of the equipment in and around these boat docks. We need to address any hazardous location appropriately, and NFPA 70 now tells us that we not only have to provide GFCI protection for all 120V, 15A, and 20A circuits in and around boat docks, but we also have to provide a level of ground fault on mains, feeders or branch circuits beyond these currents and voltages.
The Fire Protection Research Foundation (www.nfpa.org/research) has initiated a project to begin an effort to address the problem in and around marinas and boatyards, and more. The title of this project is "Assessment of Hazardous Voltage/Current in Marinas, Boatyards and Floating Buildings." The goal of the project is  ". . . to identify and summarize available information that clarifies the problem of hazardous voltage/current in marinas, boatyards and floating buildings, and to develop a mitigation strategy to address identified hazards." This type of attention can save lives. These efforts will make a difference.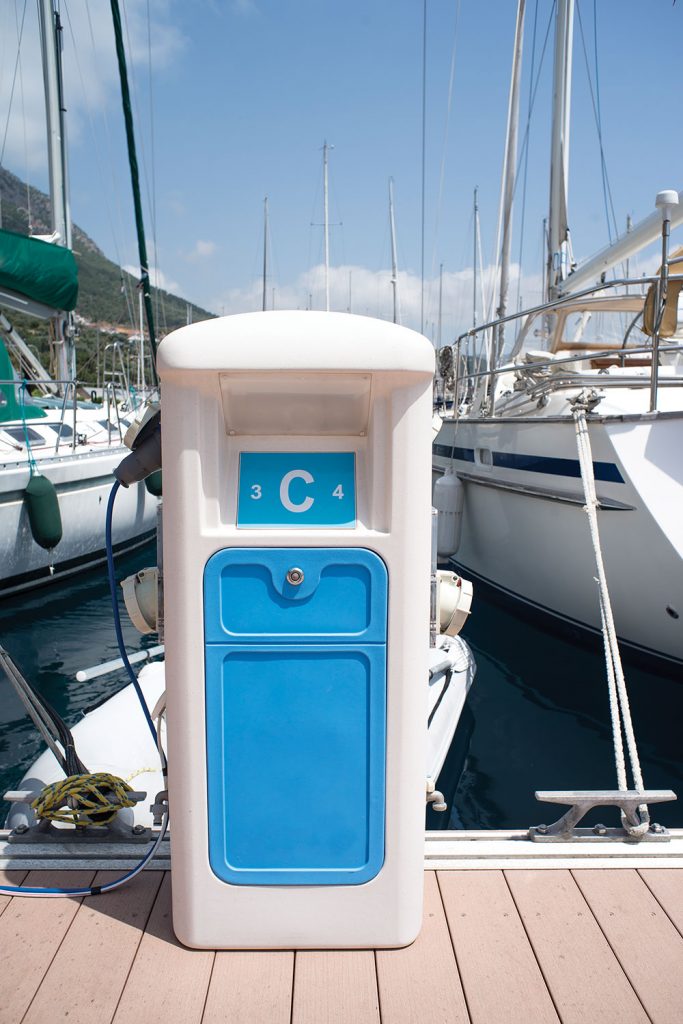 Closing Remarks
Those who are involved or will be getting involved with marinas and boatyards must ensure they are qualified to do so. These locations can range from very simple to complex, bringing in many aspects of the NEC and other standards to ensure a safe installation. Periodic inspections are a must for those who circumvent safety to get a job done. Safety on a boat dock can change at any time, so we must instill procedures to maintain the electrical infrastructure and keep it safe as time passes. These locations are harsh and very rough on electrical equipment.
Together we can make a difference.
As always, keep safety at the top of your list and ensure you and those around you live to see another day.