Sitting around the morning coffee table waiting for shift change, a group of us discussed the previous night's calls and the recurring false alarms became the main topic. My captain made a statement that has stuck with me ever since: "Fire codes have been written with the blood of peoples lives!" These ten simple words hold a truism I hope becomes a part of our daily thought processes.
It is incumbent upon all of us, whether electrical, mechanical, or fire inspectors, to make every inspection truly proactive. Inspections provide a valuable service to the contractor, the building owner and the people we serve.
Smoke detectors are designed and installed to provide reliable early warning smoke detection systems for the protection of life and property. 1999 NFPA 72, 2-3.1.1. Heat detectors do not provide early warning and therefore are not considered life safety. 1999 NFPA 72 has prescribed the installation requirements for smoke and heat detectors. Section 2-2 covers heat detector requirements and Section 2-3 covers smoke detectors. Proper smoke and heat detector locations become paramount when fire safety control functions are required.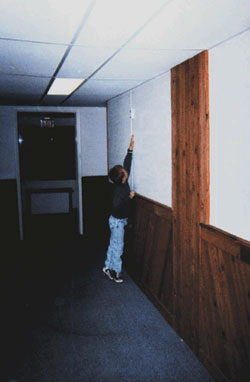 Photo 1. Good thing there isn't a real fire!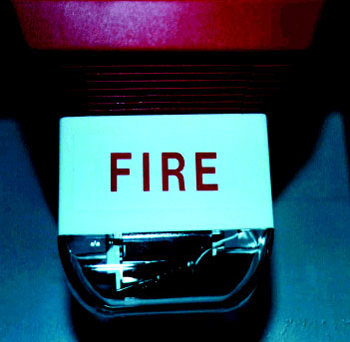 Photo 2. This is a horn/strobe installed on the ceiling…
This article will provide an awareness of the proper type and location for various fire alarm system components. The information will help you recognize problems or potential problems and in some cases allow you to offer solutions. The 1999 NFPA 701 and 1999 NFPA 722 are the sources of information and should be consulted for definitive answers. As with any codes or standards, local requirements and amendments shall always prevail.
Definitions Used In This Article
Listed below are some definitions of the vernacular of the fire alarm systems to provide consistency throughout this article.
Code– A code identifies the type and when specific detection, protection, and notification is required. This typically is based upon the occupancy classification and the construction type.

Standard– A standard identifies how a specific device or appliance shall be located within a specific setting. Further categorizing would distinguish between performance based and prescriptive based and is beyond the scope of this article.

Initiating Devices– Smoke and heat detectors, manual pull stations, duct detectors, water flow switches and sprinkler valve supervisory devices. Further categorizing would distinguish between alarm initiating devices and supervisory initiating devices and is beyond the scope of this article.

Notification Appliances– Horns, Strobes, Horn/Strobes, Speaker, and Chimes. Speakers in any combination are considered textual audible notification.

Shop Drawings– Shop drawings are prepared by the specific trades and identify how the entire system is put together. The shop drawings should always contain product specification sheets, sometimes called cut sheets. The shop drawings on the job site should always be the approved set from the AHJ. Various codes and standards delineate what is contained in the shop drawings.
Laying the Foundation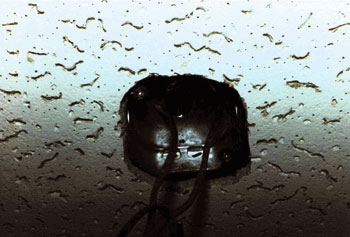 Photo 3. The fire alarm contractor forgot how to properly install wires and back boxes
The following is a review of the 1999 NFPA 72. The items listed below are easily checked during an inspection and corrected if needed.
1. Section 1-5.2.5.2: A smoke detector is required over the fire alarm control panel and all remote power supplies.

2. The fire alarm control panel requires primary power from a dedicated branch circuit. The circuit breaker and connection shall be mechanically protected. The breaker shall be labeled "Fire Alarm Circuit Control." Section 1-5.2.5.2

3. Section 1-5.2.5.3: The circuit breaker shall have access limited to authorized personnel only. This requirement allows the use of an approved circuit breaker lock.

4. Section 1-5.5.1: The fire alarm control panel shall be installed in a stable environment. This includes a temperature range of 32°F to 120°F. A humidity limit of 85 percent at 86°F. Always follow the manufacturer's requirements.

5. Section 2-3.6.1.1: Smoke detectors shall be installed within the following parameters:

Temperature between 32°F to 100°F.
Humidity limit of 93 percent.
Air velocity less that 300 ft/min.

6. Table A-2-3.6.1.2(a) lists various types of contamination. These are important to consider when determining locations for smoke detectors. These include but not limited to showers, steam, cleaning fumes, exhaust hoods, machining, oil mist, humidity, linen and bedding handling, indoor fork lifts and the like. These always should get a second look to help ensure proper detection.

7. Section 2-3.6.1.3. states, ""Detectors shall not be installed until after the construction clean up of all trades is complete and final. Shipping covers may be used and then left in place. It is imperative that the AHJ knows when the covers were installed and when they are removed.

8. Figure A-2-3.4.3.2. shows the proper installation of smoke detectors under the computer floor. Installing smoke detectors on the floor is not permitted. The smoke detector is required to be installed in the orientation for which it has been listed. Supporting the back box with only one piece of conduit is not permitted.

9. Figure A-2-1.3.4(a) requires termination of wire to maintain continuity for the monitoring of integrity. Close attention of the termination should always be checked. A simple test is to loosen the terminal and lift only one wire. All other wires should remain in place if the device is wired correctly. If the wires are twisted together then more than one wire will come off.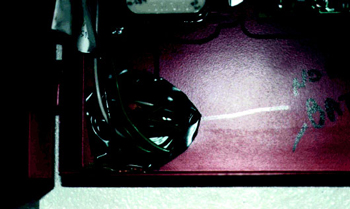 Photo 4. Edge protection provided by electrical tape
The following is a review of the 1999 NFPA 70, Section A of Article 760 is General Requirements and Section C is Power Limited Fire Alarm. These are the two main sections of Article 760. These items listed below are easily checked during an inspection and corrected if needed.
1. Section 760-8: Fire alarm systems require workman like manner.

2. Section 760-5: Fire alarm control panels require access for service.

3. Table 760-61 indicates the type of wire permitted for fire alarm systems. The substitutions are also listed.

4. Section 760-52 requires mechanical protection for fire alarm wire.
Article 300, Wiring Methods, and Article 250, Grounding, are referenced in Article 760.
That Just Doesn't Look Right!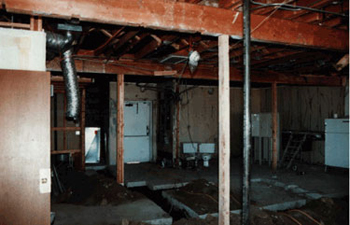 Photo 5. The building is being remodeled and all of the fire equipment was to be reused
The electrical inspector has the opportunity to examine the initial installation of the fire alarm system: locations of the back boxes, type of wire used, and how they are installed require inspection. This is the time to question coverage, environmental conditions, installation methods, location, and type of detection.
The bulleted list below is only a brief outline. Further details will be found in NFPA 72, chapter 2.
Smoke Detectors
Smoke detectors cover a circular area with a radius of 21′. This is based upon a manufacture listing of 30 feet, a smooth, and flat ceiling
May be mounted on the wall or ceiling
Room temperature between 32°F to 100°F
Room air velocity less that 300 ft/sec
Room humidity less than 93 percent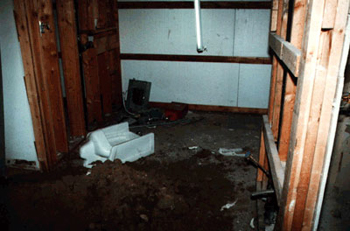 Photo 6. The fire control panel and batteries are being stored for "safe keeping"
Smoke detectors respond to a specific concentration of smoke. Several factors affect how smoke may concentrate and include such factors as: air movement or lack of movement, stratification of smoke, ability for smoke to bank down, heat source to produce hot or cold smoke, and others.
Heat Detectors
Heat detectors cover a circular area with a radius of 35′. This is based upon a manufacture listing of 50 feet, a smooth, flat ceiling less than 10′ high. Ceiling height, ceiling construction and slope of the ceiling are all factors to be considered for the proper placement of heat detectors. These design factors are beyond the scope of this article. Always question something if you are not sure. You are never too old to get free information.
Horn/Strobe and Strobe Only
Wall mounted 80″ to 96." Use Table 4-4.4.1.1(a)
Ceiling mounted permitted. Use Table 4-4.4.1.1(b)
Sleeping rooms (hotel, motel, and apartment). Use Table 4-4.4.3.2
110 cd strobe light – minimum of 24″ from the ceiling.

177 cd strobe light – within 24″ from the ceiling.
A 15cd within 15″ from the end of a corridor. Use Table 4-4.4.2.1
Horn Only
Wall mounted – minimum of 90″ from the floor and 6″ from the ceiling. 4-3.5.1
May I Please See the Fire Alarm System Shop Drawings!
Rough Wire Inspection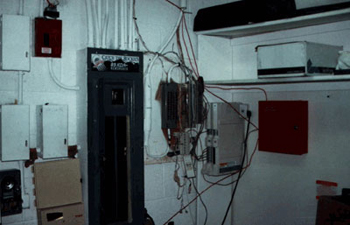 Photo 7. Where is the fire alarm control panel?
A rough wire inspection is a perfect opportunity to examine the framework of the fire alarm system. Compare the shop drawing design to the actual field locations. You will be surprised at the number of discrepancies. There is nothing wrong with changes as long as they have been reviewed through the proper channels. Always record any concern you may have, even if it is small. Several small items should raise a flag!
Some questions to ask: Are the locations proper? What type of wire is used? Are the back boxes properly secured and does the wire have strain relief? Are the smoke detectors mounted on the wall and ceiling? Are there any air diffusers within three feet of the smoke or heat detector? Are the ceilings flat, peaked or a shed style? Is the ceiling smooth, joist, or beam construction? How will the environmental conditions affect the detection?
Final Inspection
All of the wires, back boxes and potential mistakes are now concealed in the floors, walls and ceiling. Similar questions need to be asked during the final inspection. Have any devices or appliances been added or deleted that were not on the "approved" shop drawings? Have any devices or appliances been installed without back boxes or with the wrong wire? The wrong wire can include type and size. The shop drawings will indicate this specific information. Are devices and appliances that are listed for indoor use only installed outside or installed in a humid/wet room? Are wall mounted appliances installed on the ceiling?
Compare all notes that have been made during the rough wire and final inspection. This will serve as a reminder to check items you identified.
A lot of these questions may be difficult for one to understand and beyond the scope of an inspection. Asking another inspector for a second opinion or "set of eyes" may broaden the knowledge base, giving one the opportunity to provide more service to the contractor, building owner and the general public.
Working Together for the Same Purpose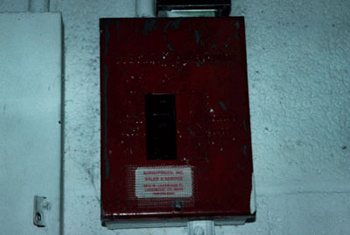 Photo 8. This might be the reason why the fire station next door was running 2-3 false alarms per week
I would like to end this article with a brief reminder about our purpose for inspections, why we inspect and whose lives are at risk.
One of the best training sessions I have had was a ride-along with a city electrical inspector. We can read and study codes and standards all day long but to get hands-on training from these craftsmen is second to none. I cannot encourage you enough to spend time in the field with inspectors of other related trades. Joining your local chapter of the IAEI will provide you a tremendous opportunity to discuss field problems.
A new tenant was moving in and wanted to remodel. The fire alarm contractor suggested that the owner retain the existing fire alarm system and simply add components where required. Unfortunately, for the owner, this meant using equipment and wire of unknown condition. There was no documentation of any testing and inspection of the fire alarm system. The wires were pulled down during demolition and therefore became severely nicked, crimped and in some places bare copper conductors exposed. The fire alarm panel was laid on the floor for safe keeping (see photo 6).
It was the electrical inspector who forced the issue of removing all existing fire alarm wire. The fire alarm contractor installed new equipment, including new wire. The symbiotic relationship between NFPA 70 and NFPA 72 can only lead to a similar relationship between inspection disciplines.
Our Role as an Inspector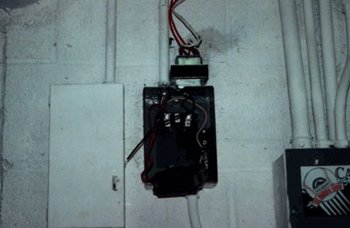 Photo 9. The 20-amp circuit breaker is used to drop 24 vdc power to the smoke detector for reset
As the AHJ, we are ultimately providing life safety to the citizens we serve. The Life Safety Triangle graphically represents our relationship to the building owner, the fire alarm contractor and the citizens we serve. This is a check and balance of the fire codes, standards and their respective intents (see photo 9).
AHJ– To enforce the various fire codes and standards that have been tried, tested and proven. To provide an independent, knowledgeable, third party verification that the various fire codes, standards and respective intents have been met.

Fire Alarm Contractor– To provide the building owner with the fire alarm system, defined by the code and standard, that will help ensure the life safety of the building occupants.

Building Owner– To provide for the life safety of the building occupants. The building owner relies on the AHJ to help ensure that the fire alarm contractor has designed, installed and is properly testing the fire alarms system.

Electrical ContractorSentenced to 5-Year Jail Term for Fatal Fire.4
In what has been described as the first case of its kind in the nation, a 49-year-old East Haven, Connecticut, electrician has been convicted of manslaughter and sentenced to five years probation after his prison term.

According to a report in The Providence Sunday Journal, a jury convicted Richard E. Salz of second-degree manslaughter in the death of Burton Gorman III, 12, who died of smoke inhalation during a fire at his grandparent's home in East Haven. The fire was linked to a baseboard-heating unit Salz has installed in the basement. Testimony showed that Salz had committed numerous electrical code violations, ignored manufacturers' instructions for installation, and failed to get a permit for the job.

The prosecutor in the case said that Salz did not merely "make a mistake," but that he was guilty of "flagrant, reprehensible, egregious work," according to the account.
According to newspaper reports, national trade organizations and a publication that follows the electrical industry said the case marks the first time an electrician has been held criminally liable for a death arising from work performed by the electrician.
As indicated earlier, fire codes have been written with the blood of peoples lives. Let us use the pen of pro activity and the ink of sound decisions as we enforce the codes and standards that effect you and me.
1.National Electrical Code, 1999 Edition, National Fire Protection Association, One Batterymarch Park, Quincy, Massachusetts 02269.
2. National Fire Alarm Code, 1999 Edition, National Fire Protection Association, One Batterymarch Park, Quincy, Massachusetts 02269.
3. "News & People," NFPA Journal, National Fire Protection Association, 1 Batterymarch Park, Quincy, Massachusetts, 02269, March/April 1991, Volume 85/Number 2, page 22. (Bold and Italics added for emphasis)