It is that time of year again when the extension cords, decorative lighting strings, and multioutlet strips for the upcoming holidays will be pulled back out of those totes tucked away in our basements, which we stored them in from the last holiday season. There are many items we should be looking for after we unpack these cords and lights from those totes. This article will cover those items and what we should look for before energizing these lights. We will also review the uses for which we are allowed to install extension cords and multioutlet cord strips, the types of cords to be used in certain areas of the home or commercial occupancy where we are inspecting, or we are installing these in our own home or business.
Reusing the decorative lights many of us install for the holidays reminds us of inspecting temporary electrical service equipment for construction projects. The similarities are not in the equipment used but rather in the method we reuse the decorative lighting strings and how we reuse the temporary electrical service equipment. Both are used on a temporary basis and are often stored for long periods before being reused again. Both need a thorough review of their present conditions to be sure they are safe to reuse for the next holiday season or next construction project in the case of the temporary service equipment. Many temporary services I inspect do not pass the initial inspection due to the installer not being cognizant of issues that can occur with equipment being stored for long periods. Temporary services will need to wait for another time to be further discussed.
Cords are covered within NFPA 70, the National Electric Code (NEC), and specifically Article 400. We also need to review the allowances and requirements in Article 590 for temporary installations. Other locations to review for the uses of cords in other than residential occupancies, in other words, the commercial occupancies are your Adopted Fire Codes, either NFPA 1 (NFPA Fire Code) or the International Fire Code (IFC), depending on which code your community adopts. Listing Agencies are also an important piece of this subject. Underwriters Laboratories (UL) evaluates decorative lighting strings in accordance with the requirements in the UL / ANSI 588, the Standard for Safety of Seasonal and Holiday Decorative Lighting. The American National Standards Institute (ANSI) designation indicates that ANSI approves the UL Standard as the American National Standard. UL Product IQ (https://iq.ulprospector.com) can also be helpful in reviewing the limitations of decorative lighting strings under the Product Information Category "DGZZ." Other seasonal and decorative holiday products can be found under the Category "DGVY."
We will first review the commonsense items we should be looking for with the decorative holiday lighting strings, such as ensuring the lamps are not broken off, thereby exposing energized filaments; yours truly found this out the hard way a few years ago on our Christmas tree lights. Next, examine the cords on the strings of lights for any abrasions or cuts in the insulation. After these steps are completed, plug them in to see if those lights are illuminated; if not, you have the tedious task of trying to find one or more lights that are burnt out. From my past experience, this is not the fun part of making your home or business look festive!
Article 400
Next, we will review the requirements in Article 400, which covers the NEC requirements for the installation of cords, especially the extension cords we are installing for the above decorative lighting strings or any other use throughout the year.
NEC 400.3 requires the cords to be suitable for the conditions of use and location; in other words, choose a cord for the environment in which it is to be used. If installing the cord in an outdoor location, then the cord should be listed and approved for wet locations. Section 400.4 and the associated table list the types of cords and the different letter designations, such as "W" for wet locations and "J" for junior use. Please review this table to be sure and have the right cord for the proper location where to cord is to be used. NEC 400.6(A) also has the Standard Markings, which should be located on the cord. Section 400.6(A) requires these markings to be marked on the coil reel or carton at a minimum.
NEC 400.7 indicates where cords can be utilized. This generally allows cords to be installed for luminaires, portable luminaires, appliances where the appliance is designed to be removed for repair or maintenance, and similar types of uses.
NEC 400.8 has the uses for which states cords are not to be used, such as in the place of permanent wiring, and that these cords are intended to be installed for temporary or short time uses. Cords are never to be installed through walls, ceilings, floors, doors, or windows, where attached to building surfaces or concealed under floor coverings or above suspended ceilings.
Article 590
Article 590 is the article that has the requirements or allowances for temporary wiring installations.
NEC 590.3 has the timeframes of which temporary wiring for power and lighting can remain in place. Section 590.3(A) allows the temporary wiring to remain in place during construction, remodeling, or similar activities. This allowance then can be for, in some cases, many months, depending on the construction project's duration. Section 590.3(B) allows the temporary wiring and decorative lighting strings for the holidays to remain in place for up to 90 days. This 90-day limitation can be somewhat of an issue in commercial occupancies where some establishments use decorative lighting strings for multiple holidays. Therefore, the 90-day limitation can be difficult to enforce for our fire inspectors and, in some cases, electrical inspectors if we get called in to assist the fire inspectors. The UL Guide Information under Categories "DGVY" and "DGZZ" also indicates these items, seasonal and decorative products, and decorative lighting strings are not intended to be used for more than 90 days per year.
NEC 590.5 requires the decorative holiday lighting to be "listed." This listing is required to be an approved third-party listing such as Underwriters Laboratories (UL), Canadian Standards Association (CSA), Electrical Testing Laboratories (ETL), or similar OSHA-approved listing agencies. Always be sure and install and utilize this decorative lighting with the listing requirements as well as the installation instructions provided. If the decorative lighting is to be installed outside, then be sure the light strings have been listed and therefore evaluated to be installed outside and can endure the weather conditions these lights will encounter, such as the sunlight, wind, snow, sleet, and rain.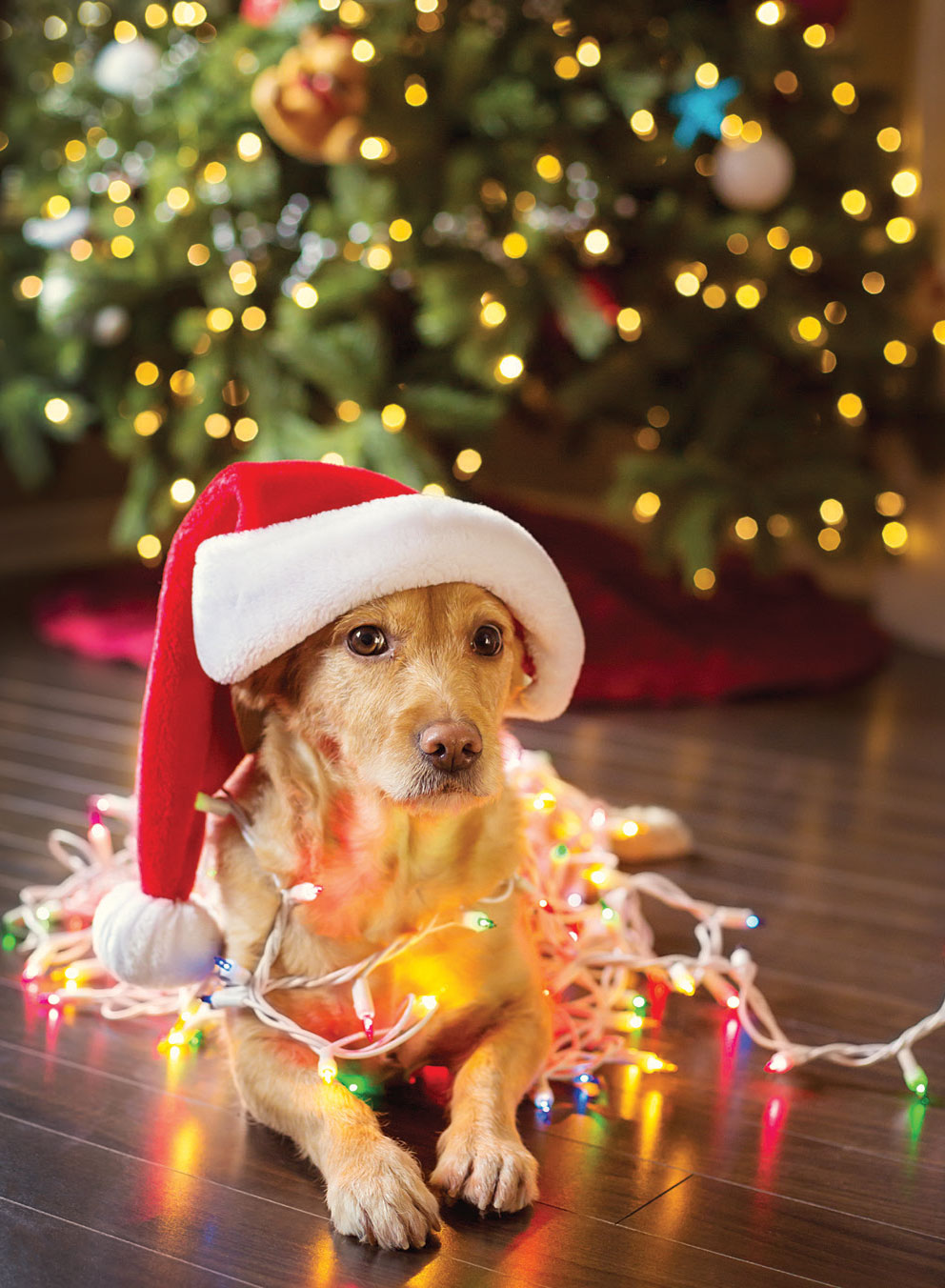 Additional Considerations
If using multioutlet power strips, or as these items are listed and defined by UL as "relocatable power taps," be sure these are listed, be sure they have an internal overload device to limit the current to avoid overheating of the relocatable power tap. Never daisy chain or plug one power strip into another power strip or an extension cord. Relocatable power taps should always be used indoors and be plugged directly into a wall receptacle. UL Guide Information Category "XBYS" covers the limitations, and UL 1363 is UL Standard for investigating relocatable power taps for use in all occupancies.
If located in a commercial occupancy, also see the NFPA Fire Code, the 2021 Edition of NFPA 1, Fire Code, Section 11.1.4, or the 2021 edition of the International Fire Code (IFC) section 603.5 for the use limitations of these devices. Always review the ampacity of these relocatable power taps and compare the rating of this to the connected items to ensure they are not overloaded. For example, I was recently notified by our fire and building inspector that there were some wiring issues with a kiosk inside our shopping mall. After reviewing the installation, the 15-ampere rated relocatable power tap was incorporated without an overload device. It was used for a small water heater (2000 watts), an ice cream freezer (320 watts), and a modem. After some quick calculating, the relocatable power tap was obviously overloaded and could cause a fire if kept in service.
The United States Fire Administration website indicates that there are approximately 24,000 residential electrical fires annually in the United States. Some of the common causes, according to the US Fire Administration, are as follows:
Faulty outlets
Outdated appliances
Faults in appliance cords
Installing cord under rugs
Misuse of extension cords by plugging in appliances such as space heaters
Outdated wiring – plugging too many items into a circuit and overloading the circuit
In closing, please keep the following in mind to make your Holiday season a safe time for you and your family:
Replace worn, old, or damaged extension cords or decorative light strings.
Use extension cords and decorative lighting for temporary purposes only. In other words, according to the UL Guide information and NEC 590, 90 days from the time they are installed to the time they are removed.
Avoid installing cords that can be damaged or pinched, such as under a rug or through a door or window.
Do not overload multioutlet power strips; only use the multioutlet power strips with internal overload protection.
Only use properly listed decorative lighting, listed cords, and listed relocatable power taps (multioutlet power strips)
Use the above-listed devices within the parameters of their listing and installation instructions provided.