Being the father of a teenage girl is tough. Being an electrician and electrical inspector of a teenage girl is tougher. You never know when an unsafe condition will rear its ugly head. A seemingly safe place to hang a metal necklace could have spelled disaster through no fault or understanding of her own.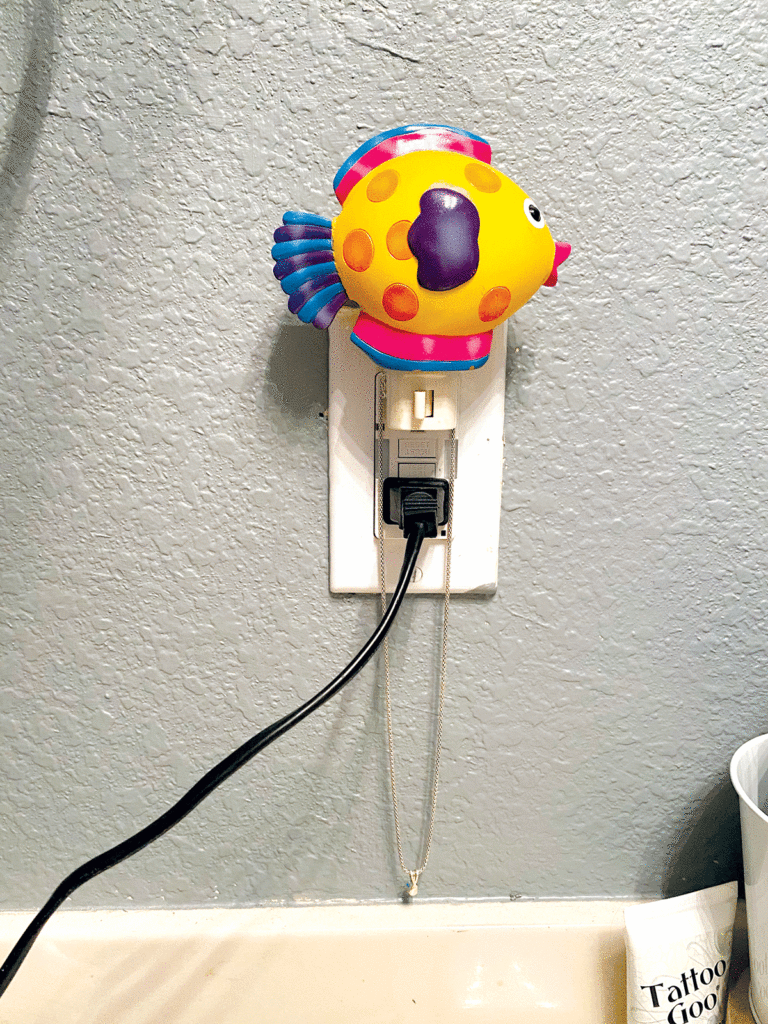 Under the right circumstances, accidental electrocution or a fire could have resulted. The nightlight was fully inserted into the electrical outlet. If the night light were to have a gap between the seating area of the device and the receptacle outlet, the gold necklace could have made contact with the energized prongs of the night light.
Never stop being a father. Never stop being a safety-conscious electrical professional. Let's continue to keep families electrically safe!