How do you ensure the effective indoctrination and training of new inspectors especially when they are distributed over one million square kilometers (415,000 square miles), and serve a diverse customer base of some 12.5 million people?
That is exactly the challenge the Electrical Safety Authority (ESA), the regulatory inspection agency in Ontario, Canada, faced. To compound matters, the company was also facing an aging employee demographic, at the same time its mandate was growing to include working with local distribution companies to impact safety related to electrical distribution systems, as well as introducing a province-wide electrical contractor licensing system. A study of employee demographics revealed that close to 41 percent of the inspectors could be eligible to retire over the next five years, which would create significant challenges to ESA in maintaining an appropriate level of inspection expertise across the province.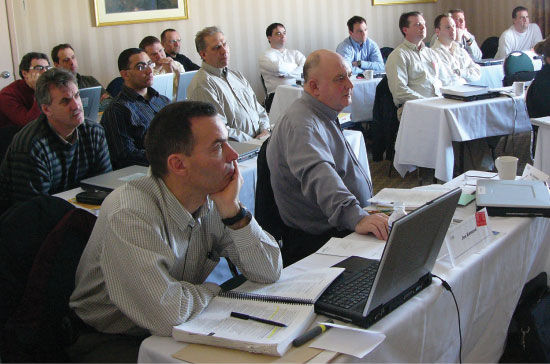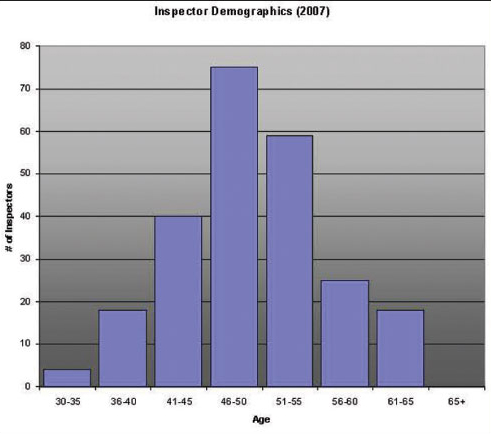 Figure 1. Inspector Demographics (2007)
Staffing for inspectors had always been driven locally, and was performed on a reactive and somewhat ad-hoc basis. When the need for a new or a replacement inspector was identified, a business case was prepared and if approved, a new employee was hired.
Indoctrination for the new employee was fragmented across the province, with no common standards or processes. Oftentimes, there was no alignment to the overall business objectives or the longer-term strategic direction of the company. The training that did take place was predominantly focused on Code understanding and enforcement. The inspection processes were passed on from the more experienced inspectors on the local team to the new employee; and regularly included local interpretations of a particular business practice, which resulted in inconsistencies from a customer's perspective. In addition, the general focus was more on production and getting the new employee out into the field rather than on ensuring that a complete indoctrination had taken place. The junior inspector also learned through trial and error on the job sites, sometimes resulting in liability to the ESA when a wrong call was made.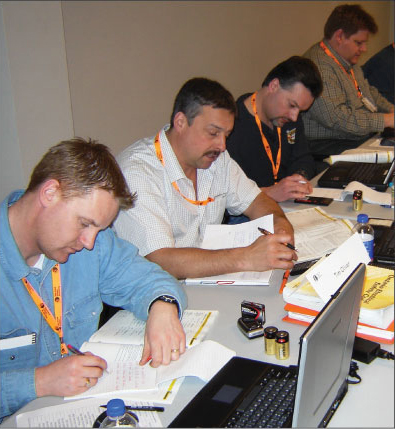 Photo 2. Classroom style training was the foundation
The company realized some two years ago that this method of indoctrination and training was not sustainable, and in fact created a risk to the overall long-term success of the business. As a result, a new approach to both staffing and training was conceived in late 2005 that would allow the business to better prepare itself for the future.
Inspector Training Program
In late 2005, ESA modified its approach to staffing for inspectors. This approach introduced an Inspector Training Program that included an annual campaign to hire inspectors in preparation for upcoming vacancies, business growth, and/or new strategic initiatives that the ESA had embarked upon, and to train them as a group or class.
To support this hiring process, selection criteria for the electrical inspection position were reviewed and modified to reflect the importance of key skills other than technical competency. Increased importance was placed on decision making, customer service orientation, leadership, and the use of judgement and discretion.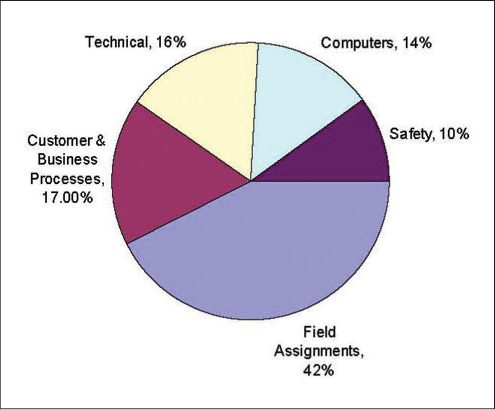 Figure 2. Aspects of 12-week training program
These last two elements were absolutely imperative for the company as it was transforming its inspectors from code enforcers to safety ambassadors. With this in mind, the company undertook a benchmarking exercise which included discussions with various police departments regarding how they incorporated the use of discretion and judgement into their recruitment objectives.
In order to ensure that a more consistent assessment of all applicants existed, a pre-screening interview team traveled to key locations across the province and conducted interviews with as many as 300 potential applicants. Those that passed this first hurdle were given a personality assessment test, and were asked to write a three-hour Electrical Code exam.
The above was followed up with a final selection interview, again using a dedicated interview team, but with different membership from the pre-screening team, and resulted in a class size of approximately 20 successful applicants.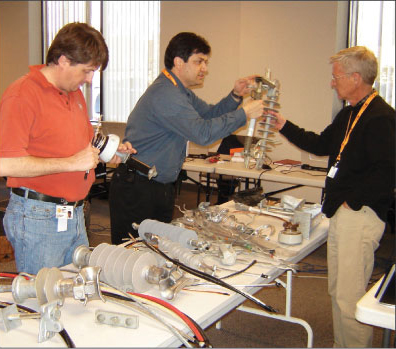 Photo 3. Hands-on examination of the equipment added knowledge
The 12-week training program that had been developed was designed to introduce new hires to all aspects of the inspection job, and to provide them with background and practical skills to deliver a level of service required by a safety agency. Training design combined both classroom style training along with five one-week field training assignments where the new employees were exposed to the various inspection functions across the business such as residential, commercial and industrial wiring inspection, high-voltage and low-voltage plan reviews, product approval, and ESA's safety programs. All field assignments were followed up with a developmental assessment, and trainees were expected to deliver a short presentation upon their return. This not only gave them an opportunity to learn how to utilize presentation computer software, but also developed their confidence levels in public speaking.
The classroom training was structured to provide a thorough understanding of all aspects of the Electrical Safety Authority's business. The safety component incorporated mandatory H&S training such as emergency first-aid, fall protection, electrical awareness, and confined space entry to name a few.
Since all the electrical inspectors work remotely, without the need to report to a physical office each day in order to receive work assignments, the computer training detailed how these work assignments were sent to field inspectors, how the work needed to be processed, and how they were expected to use the work management software. This approach allowed for the full review of the software functionality and its application.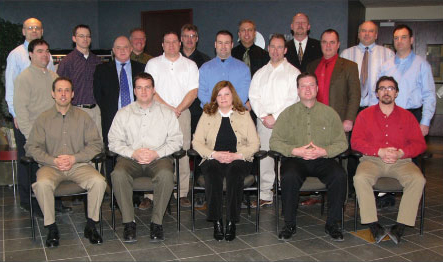 Photo 4. Pre-screening and a final selection interview resulted in a class size of approximately 20 successful candidates
The technical training thoroughly reviewed all major sections of the Electrical Safety Code, and included field trips to review actual installations. The customer and business process training was developed to ensure that every new inspector had an understanding of the internal business processes, and how they should be utilized.
A lot of time was also spent dealing with how to provide excellent customer service, even though the business operates as a regulated monopoly. This training focused on treating customers with dignity and respect, how to handle difficult situations, precautions to take when entering certain establishments, and the need to keep records and notes of customer transactions. Inspector trainees also spent time at the ESA's centralized Customer Service Centre where they listened in on customer calls, and how the customer service representatives dealt with each customer issue and service request.
All levels of senior management including the president and CEO were committed to the training and provided overviews of their function in the context of the strategic direction of the company and its longer-term business objectives.
At the completion of the 12-week program, the new inspectors were assigned across the province to begin their new career. After a period of approximately 4 to 6 weeks, a job coach or mentor was assigned to ride along with the inspectors. This concept was also implemented as a result from the benchmarking exercise with the police, and made sure that what had been taught as part of the formal classroom training was being put to correct use once the inspectors were in the field. The job coach in ESA's case was a respected and retired senior inspector that spent time with each of the newly graduated inspectors, and coached them further on how to put their academic training to practical use.
Results and Benefits
The Inspector Training Program has been in place for two years now, and has turned out some thirty-eight newly trained inspectors. The benefits of the program are evident everywhere, within and outside the company. Requests to assist with the future delivery of training for new trainees have been received from ESA staff across the province. The latest class included participation from seventeen experienced inspectors who wanted to volunteer their time and effort to be part of this program, and to deliver a specific element of the training. The new inspectors are now more aligned with the company's long-term business objectives. Customers have provided feedback associated with improvements on the consistency of interpreting the Electrical Safety rules and their application. It has also enhanced management/employee relations since there has been a demonstrable commitment by management to invest in the training and development of new staff.
The centralization and documentation of this hiring and training initiative has significantly improved the overall effectiveness of the business. New inspectors are more confident of their abilities, have a better understanding of customer needs and the organization's mandate and direction, and have a clearer understanding of what is expected of them. Looking ahead, this training could form the basis for an inspector certification or accreditation program, and will be expanded to include existing inspectors who did not have access to this training when they were initially hired.
Moving from a reactive and somewhat ad-hoc set of locally developed hiring practices to one that is more proactive and management driven has allowed ESA to begin developing a strategy for dealing with upcoming retirements while at the same time improving the overall caliber of electrical inspectors throughout the province of Ontario.