Each code cycle, members of the code-making panels have the opportunity to review countless code proposals. Every now and then, a proposal to develop a new article is received. The Technical Correlating Committee (TCC) then has to determine its merits and assign a code panel, based on their assigned Code sections, to review and select which chapter in the Code would be the appropriate location for the new article. This year was no exception. Panel 12 was assigned to review a proposed new Article 626, Electrified Truck Parking Space Equipment As a principal member of CMP-12 and member of the task group assigned to this new article, I was excited to work on an article that could potentially revolutionize the long-haul commercial trucking industry and help reduce our dependence on foreign oil.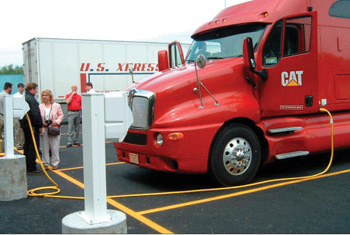 Photo 1. Shurepower stanchion-mounted pedestal
Background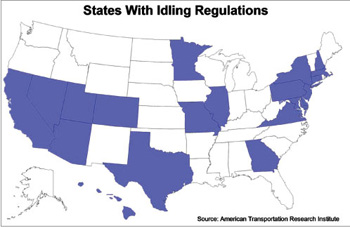 Figure 1. States with idling regulations
By way of introduction to the members of CMP-12, this code proposal was developed by the Truck Stop Electrification (TSE) Committee of the National Electric Transportation Infrastructure Working Council (IWC), sponsored by the Electric Power Research Institute (EPRI). The TSE Committee is a multi-industry group of professional volunteers, involving truck manufacturers, TSE designers and implementers, component manufacturers, utilities, and members of the National Association of Truck Stop Operators, Society of Automotive Engineers (SAE), Environmental Protection Agency, Department of Energy, Department of Defense, Institute of Electrical and Electronics Engineers (IEEE), Electric Power Research Institute (EPRI), and others, working together to develop the TSE infrastructure.
The panel was asked to consider the following statistics:
U.S. DOT hours-of-service (HOS) regulations, revised in August 2005, require long-haul drivers to rest a minimum of 10 hours after driving 11 hours. The approximately 1.4 million heavy-duty long-haul trucks on the road typically idle 10–12 hours per night, 300 nights per year.
Trucks emit over 0.3 tons of nitrogen oxides and 21 tons of carbon dioxide each year while burning 1 to 1.3 gallons of fuel for each hour of idling.
Idling trucks collectively burn 3.7 billion gallons of diesel fuel annually at a cost of more than one trillion dollars to the industry. That number increases as the cost of fuel increases. Other areas of concern are engine wear and tear and noise.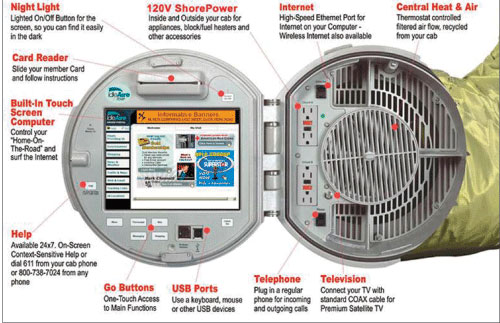 Photo 2. IdleAire's cab control center
Over the past several years, the attention of regulatory agencies and environmental groups has focused on reducing truck idling. Developing a standardized, safe and efficient means of reducing fuel consumption and emissions has been the goal. As of today, more than twenty states and cities have already adopted legislation to reduce the number of hours a truck idles.
Today, approximately 500,000 truck parking sites exist in the United States, with an additional 200,000 sites in non-dedicated parking areas and loading sites around the country. Less than one percent of these sites now provide any electrified parking space equipment.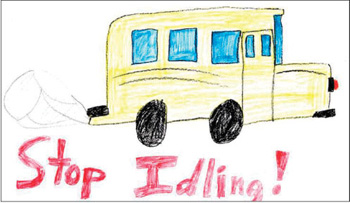 Figure 2. Stop idling!
Stiffer 2007 and 2010 emission standards for trucks also enhance the need to develop a means to reduce idle time while still providing for the "creature comfort" services.
The Challenge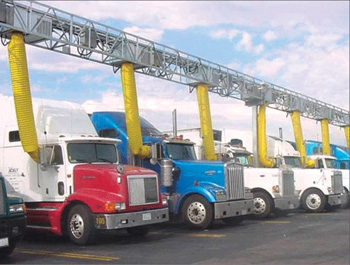 Photo 3. Example of Shurepower equipment
The challenge is to develop specific electrical code rules that address the very specialized needs of trucks as they stop for their required downtime and connect to electrified truck parking space equipment. Truck stop electrification (TSE) equipment must provide an alternative for providing heat, A/C, and electrical power in the truck cab with the engine off. Once the connectivity issues of standardization, consistency and safety are in the Code, truck manufacturers can start to supply on-board standardized electrical equipment to mate with the off-board equipment the NEC governs. Article 626 will outline standard NEMA configurations, wiring methods and demand factors for the geographical areas of the country to make it economically viable to users. The infrastructure will be a major undertaking but federal grants and funds are available.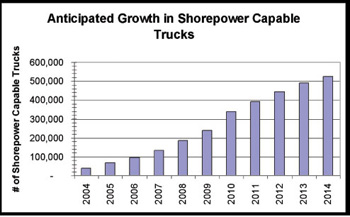 Figure 3. Anticipated growth in shorepower capable trucks
Another challenge is the initial hesitance of truckers to change their habits. Education, regulations and fleet owners can help change habits.
Future challenges have also been identified as the ability to power the truck refrigeration units (TRU). Approximately 10 percent of the trucking fleet has TRU units. Article 626 will be a good starting point as the industry comes on board with standard configurations. Future code proposals will tweak the code as new technology and standardization of the OEMs come on-board. It has also been discussed to have NAFTA-wide coverage for US, Canada and Mexico.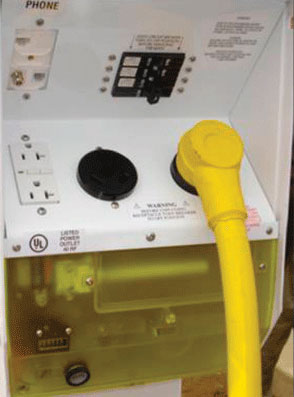 Photo 4. TSE hookup
Where We Are Today
To date, two companies have taken the lead in engineering and installation of TSE sites. IdleAire1 and Shurepower2 have existing installations currently open, with other sites under construction. IdleAire uses an overhead gantry system to supply HVAC, phone, electric, CATV, and internet services to the truck cab. Shurepower delivers reliable single-phase 220 and 120-VAC power along with high-speed Internet, phone and cable TV services through an all-weather stanchion-mounted underground power pedestals. IdleAire has 225,000 parking spaces under contract throughout the southern tier of states. Shurepower has installations throughout the state of New York, with other installations in the planning stages. The anticipated growth in shorepower capable trucks is expected to skyrocket to more than 500,000 units on the road by the year 2014. As on-board systems become the standard and additional states regulate idle time, the infrastructure will have to keep up with demand. The southern tier of states will demand more HVAC cooling, with the northern tier of states and possibly Canada requiring infrastructure to provide cab heating and outside receptacle outlets for block/fuel heaters. The trucking industry in today's digital age mandates that drivers have the capacity to communicate with dispatch through not only telephone but also high speed Internet capable interfaces. Several sites have wireless Internet hot spots. These services are currently available by scanning a credit card at the site or pay/control kiosk on the grounds. Current costs are very favorable compared to the cost of fuel.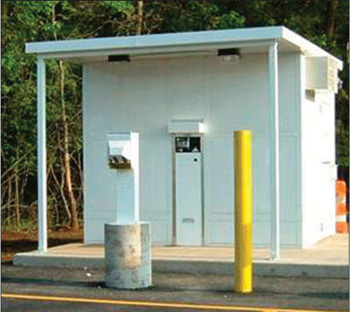 Photo 5. Example of Shurepower equipment installation

Figure 4. Loading dock equipped with TSE hookup
Conclusion
It has been exciting to work on a new Code article that will help preserve and clean up our environment as well as reduce our dependence on foreign oil. This article, which was accepted in principle at ROP meetings last December, is still a work in progress. The task group responsible for the final document has had several conference calls as well as one on-site meeting in Atlanta, Georgia, to visit existing and new TSE sites. As of this date, no standardized provisions for truck refrigeration units (TRU) exist. As the code cycle proceeds, TSE providers will have some guidance to provide the correct electrical systems to connect the TRU units.
---
1 IdleAire Technologies Corporation, 410 N. Cedar Bluff Road, Suite 200, Knoxville, TN 37923
2 Shurepower, LLC, 153 Brook Road, Rome, New York 13441