Across the country and around the world, harnessing energy from the sun is becoming increasingly achievable for homeowners, businesses, and utilities alike. With an increased interest in solar photovoltaics (PV), comes a plethora of opportunities, as well as some challenges for the electrical industry. Amidst all the excitement and advantages of getting connected to alternative energy sources, the same safety hazards to persons and property should be realized by electrical industry partners, and more importantly, by consumers. Many competing specialty contractors are clamoring to complete these installations, but they often lack adequate training and understanding of PV systems—and the electricity they create. Electricity is electricity. Whether it comes from solar panels, dams, wind turbines, or other generation sources, the electricity produced is the same—and needs to be handled by those who are trained in and understand electricity. PV systems are electricity-generating equipment and require the same safety, standards, and expertise as any other high-voltage electrical system.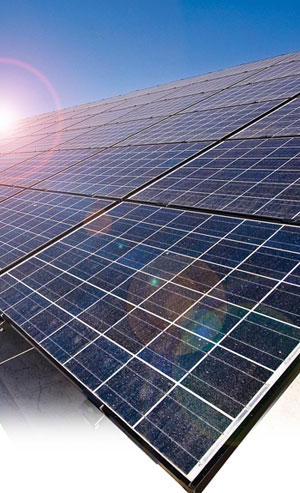 Photo 1. The photovoltaic system located at the Electrical Training Institute of Southern California generates sufficient power to meet most of the energy needs of the entire 144,000-square-foot ETI training facility, and serves as a hands-on training tool for apprentices, journeyman electricians, and contractors. Photograph from NECA; reprinted by permission.
Electrical Safety
PV systems generate electricity, and a lot of it. A typical PV system for home or business produces between 400 and 1000 volts dc, which, at those voltages, can be every bit as dangerous as alternating current systems. New applications for PV technology are emerging all the time (see photo 2).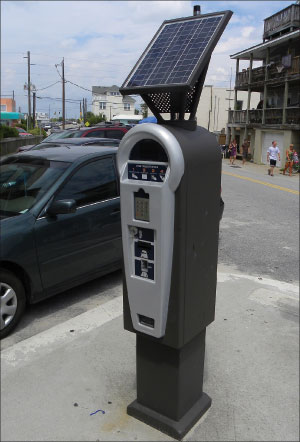 Photo 2. Solar-powered parking stations, like this one in North Carolina, bring PV technology into direct contact with the public. Photograph from NECA; reprinted by permission.
If handled improperly, this electricity can cause electrocution, fires, and burns. Further, the dc output circuits of these systems have no "off" button—PV cannot be de-energized during daylight hours. Understanding this operational characteristics and behavior of this type of equipment, and several specific safety rules and safety-related work practices is essential for those engaged in installing, servicing, and maintaining such systems.
We must keep in mind that qualified persons in the electrical field are persons who have necessary skills and knowledge related to the construction and operation of electrical equipment and installations and who have received safety training on the hazards involved. Qualified persons understand how to recognize and avoid all associated electrical hazards1 with not only PV installations but any installation covered in theNational Electrical Code. PV systems can be installed and operated safely and effectively, but this requires adherence to stringent safety and installation standards. In the words of NECA's national president Rex A. Ferry, "Simply stated, it should be recognized that the installation of any type of grid-connected power-generating equipment must be performed by those withinthe electrical industry who have the proper training."
NECA has a long history (over 100 years) of active involvement in the development of the National Electrical Code, as does the IAEI. The contractors and inspectors have a history of being united on the development of practical and enforceable Code requirements. See the side bar for additional information.
Electrical Standards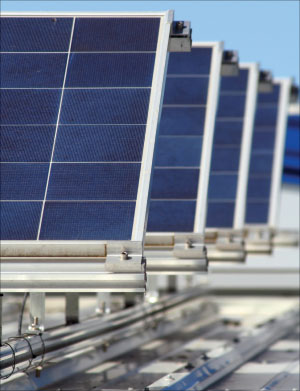 Photo 3. Installing photovoltaic systems includes PV source modules and array assemblies, PV equipment, and code-complaint associated wiring methods. iStockphoto; courtesy of NECA
TheNational Electrical Code(NEC) is the prevalent standard in the United States for safe installation of electrical wiring and equipment. Article 690 of the code addresses PV work, and throughout, theNEClists numerous standards for components of a PV installation.
This fact is echoed by the Solar America Board for Codes and Standards (Solar ABCs). As a major project of the U.S. Department of Energy's solar market transformation efforts, Solar ABCs was created as a central body to address solar codes and standards issues. On its Web site, the Solar America Board for Codes and Standards states, "While there is a specific section (article 690) of the NEC that is dedicated to PV systems, the majority of the remainder of the NEC is also applicable to PV systems."2
The Construction Specifications Institute (CSI) is a national association dedicated to creating standards and formats to improve construction documents and project delivery. The CSI MasterFormat™ assigns PV to two categories—electrical and electrical power generation. CSI's classifications of the work clearly indicate their determination that PV is, at its core, an electrical system. These and other bodies that work to maintain high standards for the sake of safety and optimal performance universally indicate that PV is work requiring electrical expertise.
NECA is in the process of developing a National Electrical Installation Standard titled NECA-412 Standard for Installing and Maintaining Photovoltaic Systems. This document will be available in late 2010. For more information on NECA's family of electrical installation standards please visit www.neca-neis.org.
Electrical Expertise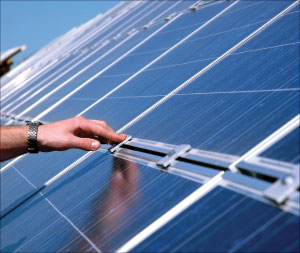 Photo 4. Structurally secure support of PV modules and array assemblies is essential in addition to code-compliant connected and interconnected wiring methods. iStockphoto; courtesy of NECA
For the successful implementation of a PV system, coordination with several companion disciplines may come into play such as roofing contractors and structural professionals, depending on the specific application. But at its most basic, PV is an electrical system and those with electrical training should be should be integral in all stages of planning, implementation, and maintenance. In addition, PV systems should be installed and inspected under the National Electrical Code, thus protecting people and property from the shocks, electrocutions, burns, and fires that can result from improperly installed electrical systems. Many jurisdictions at the state and local levels are becoming more aware of the importance of regulating the qualifications of workers and contractors performing PV installations. This is not a job for a handyman and these systems are far more than plug-and-play.
Common Goals and Concerns
NECA is dedicated to enhancing the electrical industry through innovative research, performance standards, progressive labor relations, and workforce recruiting and training. However, in all this excitement the industry must never become complacent in the focus on safety for persons and property. To that end, NECA, IAEI and other industry partners have common concerns and responsibilities.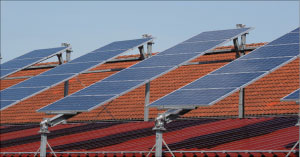 Photo 5. Many photovoltaic arrays require additional structural supports and some designs include sun tracking capabilities. iStockphoto; courtesy of NECA
NECA has concerns about the solar PV market that the authors of this article will continue to express to their respective audiences in the industry segments they serve and reach.
Our concerns are:
Installed PV systems are not performing at optimum levels because they are designed, specified, installed and commissioned by persons that lack sufficient training in their respective disciplines. Their potential contribution to America's energy independence is being squandered.
Existing training and certification does not adequately address the need for trained professionals at all levels.
Existing licensing and inspection do not adequately protect building occupants, property and the public from exposure to electric shocks, fires and danger of electrocution.
Solar PV installations need to be recognized as complex electrical systems, generating and distributing electrical power at high voltages.
Public safety in general, occupant safety and the safety of the people who install and maintain PV systems are of utmost concern.
Systems need to be specified, selected, designed, installed and commissioned by persons with knowledge of electrical systems.
Solar PV must be installed and inspected as any other electrical equipment, subject to the requirements of the NEC.
Call for Action
As a founding member of the Electrical Code Coalition, NECA believes that the rapid expansion of PV installations should not be without the necessary regulation and technical expertise that will maintain public and building safety.
Adopting the latest electrical codes and properly applying them to these installations and systems is of utmost importance to NECA, IAEI, NFPA, ICC, IEC, IBEW, NEMA and other partners of the Coalition, and is in the best interest of the consumer. Continued active participation in the efforts of the Electrical Code Coalition and all it stands for is essential.
The NEC and other related safety and installation standards must provide practical and enforceable rules that result in safe PV installations and systems.
Jurisdictions must recognize the hazards associated with this rapidly expanding technology and take necessary measures to ensure that those responsible for installing, inspecting, servicing, and maintaining such systems have the necessary expertise.
Those engaged in photovoltaic systems must have electrical field knowledge, training, and experience in addition to all necessary safety training on how to recognize and avoid associated hazards.
The public must become more informed about the safety aspects of electrical output
sources such as PV systems being installed on their property and the hazards associated.
The battle to achieve safe and effective PV installations must be fought on several fronts simultaneously. NECA, IAEI, and their members, have considerable influence in the industry, both at the grassroots level and on the national stage. We need to take advantage of the strengths of our organizations to:
continue to develop effective language in the NEC governing installation of PV and other alternative electrical generation methods;
build awareness of applicability of the NEC among public officials and regulators at all levels of government;
effectively lobby for legislation that supports safety of persons and property affected by PV installations;
encourage uniform adoption of current editions of NEC by all jurisdictions;
educate the industry and the general public about the nature and severity of the electrical hazards associated with PV; and
provide ongoing craft training and management education for qualified industry professionals.
These challenges require us to be alert for opportunities to collectively voice our concerns and offer our solutions through all the communication channels that are available. This means we have to be ready to write an op-ed piece or a letter to an editor whenever a news article appears that supports a lower standard. We have to be willing and prepared to answer a reporter's questions. We need to blog about it and use all the electronic media outlets we have. We have to participate in town meetings and public comment periods for new regulation and legislation. In short, we need to stay on message and present a consistent viewpoint about alternative energy systems and public safety. It's a big challenge. Fortunately, it's something where IAEI and NECA members are the experts.
1 NFPA 70,National Electrical Code2008, Article 100, (National Fire Protection Association, Quincy, MA 2007, P. 29
2 Solar America Board for Codes and Standards, Codes, 2010 http://www.solarabcs.org/index.php?option=com_content&view=article&id=51&Itemid=59(Accessed January 11, 2010).
---
NECA
NECA's infrastructure is a vast network of local chapters, student chapters, and craft training centers. NECA's craft training partnership, both at the national level through the National Joint Apprenticeship and Training Committee (NJATC) and on the local level through over 250 local apprenticeship (JATC) training centers, provides curriculum and education to over 44,000 apprentices every year, as well as continuing education to journeymen electricians. The national standard curriculum includes comprehensive education in the installation of solar PV system. Many of the local training centers have hands-on labs and have installed solar arrays on the centers.
Further, NECA is committed to meeting the management educational and training needs of its member contractors through courses, hands-on workshops, and useful publications. NECA's professional development resources have become more diverse and detailed in order to meet the changing needs of electrical contractors and the industry they serve. Business and technical courses and workshops on solar PV are offered both on the chapter level and at NECA's national convention.
NECA's expertise in solar PV is well established, and NECA has committed resources to the advancement of the solar market for over a decade.
As a founding board member of the North American Board of Certified Energy Practitioners (NABCEP), NECA has worked to develop a credentialing and certification program for the installation of solar energy systems.
Through our partnership in the NJATC, we have published "Photovoltaic Systems," which is highly regarded as the definitive textbook on installing PV systems.
NECA has served continuously on the code making panel responsible for Article 690 of theNational Electrical Code(NEC), which sets the standard for the safe installation of solar PV, as well as all other NEC panels that govern the electrical systems that integrate PV into the building systems.
The annual NECA Show provides a wide range of opportunities for solar equipment manufacturers to inform and educate electrical contractors on their products.
Through ELECTRI International, its research foundation, NECA sponsors and maintains an ongoing research effort in practical applications of emerging electrical and electronic technologies. Several completed and ongoing research projects are focused on solar PV and solar market development.