Every three years, the National Fire Protection Association (NFPA) updates NFPA 70E: Standard for Electrical Safety in the Workplace®. The standard's intent is to reduce exposure to the hazards of shock, arc flash, and arc blast while individuals are working on or near exposed electrical conductors or circuit parts that are or can become energized. However, a review of the proposed changes for the 2018 release finds that the NFPA standard now is aiming even higher in its focus on hazard elimination.
With plant operations seeing greater overall energy use, higher system voltages, and higher available fault current, the risk of exposure to shock and arc-flash hazards is elevated. Plant managers must be diligent when addressing such hazards, or they could face dire consequences.
Not only can arc flash incidents cause severe injury or death, but also they can disrupt business, damage equipment, lead to legal liability, increase insurance premiums, damage a company's reputation, and result in regulatory fines.
For example, the U.S. Department of Labor's Occupational Safety and Health Administration (OSHA) recently cited a New York paperboard mill for more than 60 violations, including not providing employees with the required training or personal protective equipment (PPE) to work on electrical systems with up to 2,300 volts. The company faces $357,445 in proposed penalties. In another example, a logistic company's Wisconsin facility was fined $109,211 in part for exposing workers to live electrical parts and blocking electrical service panels.
Failure to properly protect workers from potential shock and arc-flash hazards can exact costs no plant wants to pay. The key to avoiding these begins with understanding the latest changes and updates to NFPA 70E along with what your plant needs to do to comply with them.
Let's consider in greater detail some of the proposed changes to NFPA 70E and best practices for creating a safe work environment at your plant.
Plan for Job Safety
With previous versions of NFPA 70E, employers were responsible not only for holding job briefings that communicated known hazards to contract employees but also for documenting this meeting. The latest version of the standard takes the job briefing process a step further and requires the employee in charge to be more proactive with job safety planning.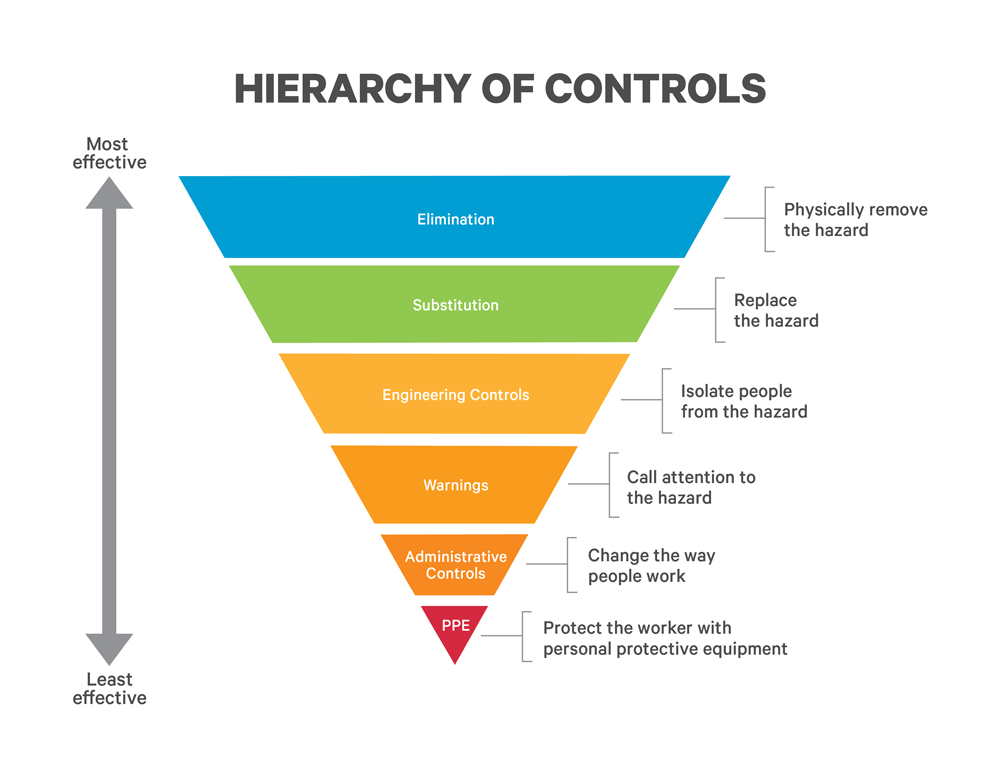 This change to the job preparation process requires that a documented plan be completed by a qualified person. Per NFPA 70E, a qualified person is someone who has demonstrated skills and knowledge related to the construction and operation of electrical equipment and installations and who has received safety training to identify hazards and reduce associated risk.
The planning document must include a broad description of the job as well as a list of individual tasks or work procedures to be performed. It should identify electrical hazards, energy source controls, and special precautions. As part of this planning process, risk assessments must be performed for tasks involving shock or arc flash hazards.
Properly assess and communicate risks
Risk assessments as part of job safety planning is new to NFPA 70E in 2018, but it is not a new concept. Because OSHA has always made it the employer's responsibility to identify and share on-the-job risks and hazards with employees, NFPA 70E already requires that a risk assessment be performed prior to allowing workers to perform tasks on or near energized equipment.
For both shock and arc-flash risk assessments, NFPA 70E requirements include:
Identifying the hazards;
Estimating the likelihood of occurrence of injury or damage to health and the potential severity of injury or damage to health; and
Determining whether additional protective measures, including the use of PPE, are required.
Once an arc-flash risk assessment has been completed, it's up to the employer to share the results with workers so that they can use the information to properly protect themselves on the job.
Changes to the structure of Article 105 in the latest version of NFPA 70E more clearly distinguish between employer and employee responsibilities. While it is the employer's responsibility to establish, document, and implement the safety-related work practices and procedures required by the standard, it is the employee's responsibility to comply with employer-provided practices and procedures.
It's also important to note that it is also the employer's responsibility to provide employee training in safety-related work practices and procedures. We'll talk more about the importance of training later.
Work to eliminate or mitigate risks
A notable change in NFPA 70E 2018 is its focus on hazard elimination. In fact, the hierarchy of risk control methods has now moved from an informational note to part of the standard's mandatory language. When it comes to implementing safety-related work practices, the standard clearly states that hazard elimination shall be the first priority. This means that taking steps just to mitigate a hazard may not be enough to protect your employees and plant and reduce your liability.
The risk control methods essentially break down into six areas: elimination, substitution, engineering controls, warnings, administrative controls, and PPE.
If elimination isn't an option, then substitution is the next best thing. This could mean opting to use less-dangerous equipment, such as nonelectrical or battery-operated tools. Engineering controls are next in the hierarchy and can be as simple as ensuring ground fault circuit interrupter (GFCI) protection or as advanced as changing the relay logic in your power distribution system.
The fourth priority for risk control is warnings, which can include such things as barricades, signs, and labels. Arc flash labeling has long been an important part of NFPA 70E, having first become a requirement in 2002. In 2015, the standard even spelled out the types of equipment that need to be labeled, including switchboards, switchgear, panel boards, industrial control panels, meter socket enclosures, and motor control panels. The use of accurate arc flash labels continues to be an important hazard mitigation technique in 2018. While not new, the standard requires that these labels be reviewed no less frequently than once every five years to ensure accuracy.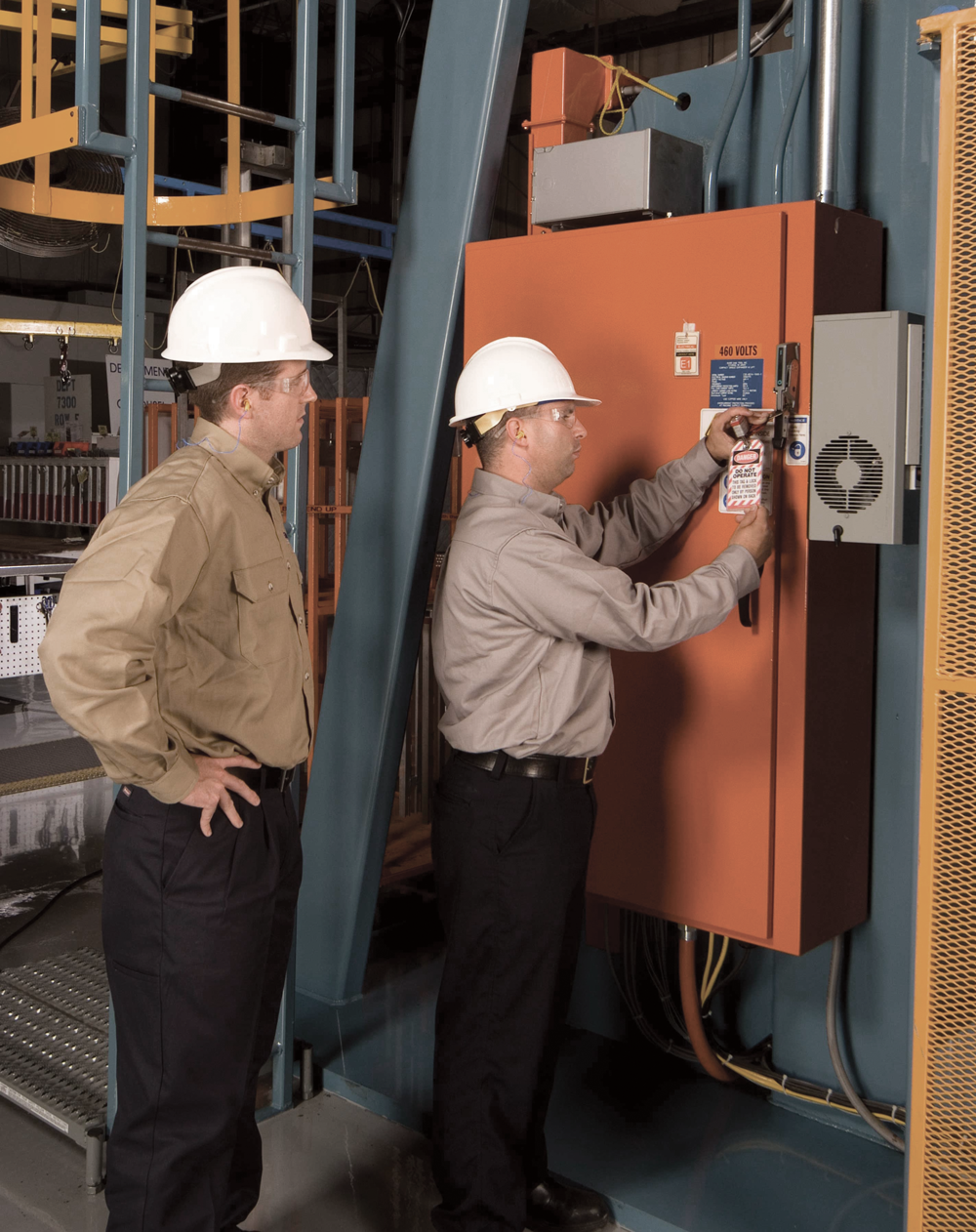 The use of other labels also has become more important with the 2018 release of NFPA 70E thanks to Article 110.1(B),which deals with equipment inspection. This new addition specifies that "the electrical safety program includes elements to verify that newly installed or modified electrical equipment or systems have been inspected to comply with applicable installation codes and standards prior to being placed into service." Meeting such a requirement can easily be accomplished by engaging field evaluation and conformity experts. After an equipment inspection, it is common for third-party testing organizations to apply a field evaluation label, which is one of the most common forms of evidence considered acceptable to an inspector.
Next up on the risk control hierarchy is administrative controls. Administrative controls could include such important tasks as modifying work procedures or revising your electrical safety program. This could also include an expansion of or change in the ever-important training that is provided to employees.
Last but certainly not least is the use of PPE. While it is the last resort for risk avoidance, it is critically important. It can mean the difference between survival and death following an arc flash or another electrical incident.
Help workers help themselves
Already mentioned multiple times in this article is the requirement for employee training. At a minimum, electrical safety training is part of becoming qualified according to the NFPA 70E definition. It is essential for helping employees identify and assess electrical and arc flash hazards and determine how to eliminate or mitigate them.
NFPA 70E 2018 continues to emphasize the importance of training by consolidating requirements previously mentioned throughout the standard into a new, comprehensive section that is part of Article 110. In addition to specifying requirements for becoming qualified, this section covers retraining, training delivery methods, documentation, and more.
Training not only minimizes costly equipment failures and unplanned shutdowns, but also it is key to overcoming inadequate worker knowledge that so often leads to electrical accidents.
The updates in the latest version of NFPA 70E reflect this reality by introducing human factors such as human error into the mandatory risk assessment that is part of the job safety planning process. In fact, the standard now includes an informational annex titled "Human Performance and Workplace Electrical Safety."
While not new to NFPA 70E requirements, field work audits are also an important step in determining training effectiveness. These audits are intended to ensure that each employee is complying with safety-related work practices. The audits provide plant owners or managers the opportunity to observe each worker and gain invaluable insight into whether he or she has the qualifications needed to stay safe on the job.
Partner with experts
Clearly, complying with the latest versions of NFPA 70E could take a lot of work, and plant owners bear much of the responsibility for ensuring a safe work environment. This work may include conducting additional job safety planning and risk assessments, updating the labeling process, and/or making enhancements to training and auditing programs.
There may be no regulatory requirement for consulting with a registered professional engineer on requirement changes or having one help you manage your safety program, such a partner can be instrumental in ensuring regulatory compliance and reducing liability. A well-qualified engineering or testing company can help you define system study requirements and provide technical review of study reports, ensure standardization across facilities, deliver training, develop employee performance evaluations, and much more. Perhaps of the most importance, this type of service partner with industry expertise will help you better protect your people and your business.