Chickasaw citizens can earn trade certifications through classroom, workshop and on-the-job training opportunities. Chickasaw Institute of Technology offers employment preparation for in-demand careers.
There is no financial cost associated with the program, and participants are eligible for compensation while training.
Each program consists of 40 hours per week, Monday-Friday, 8 a.m.-5 p.m., with workshop and classroom hours taking place at the Chickasaw Institute of Technology.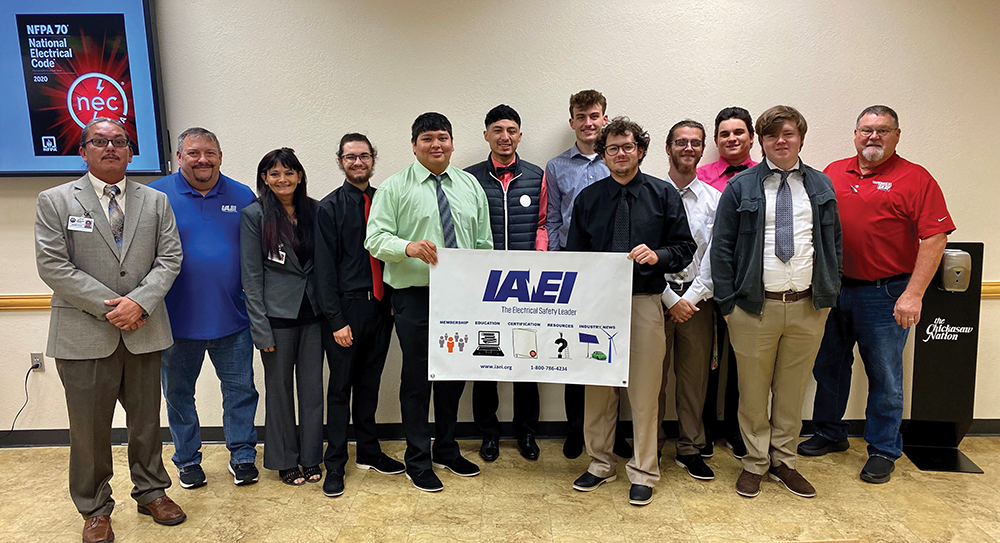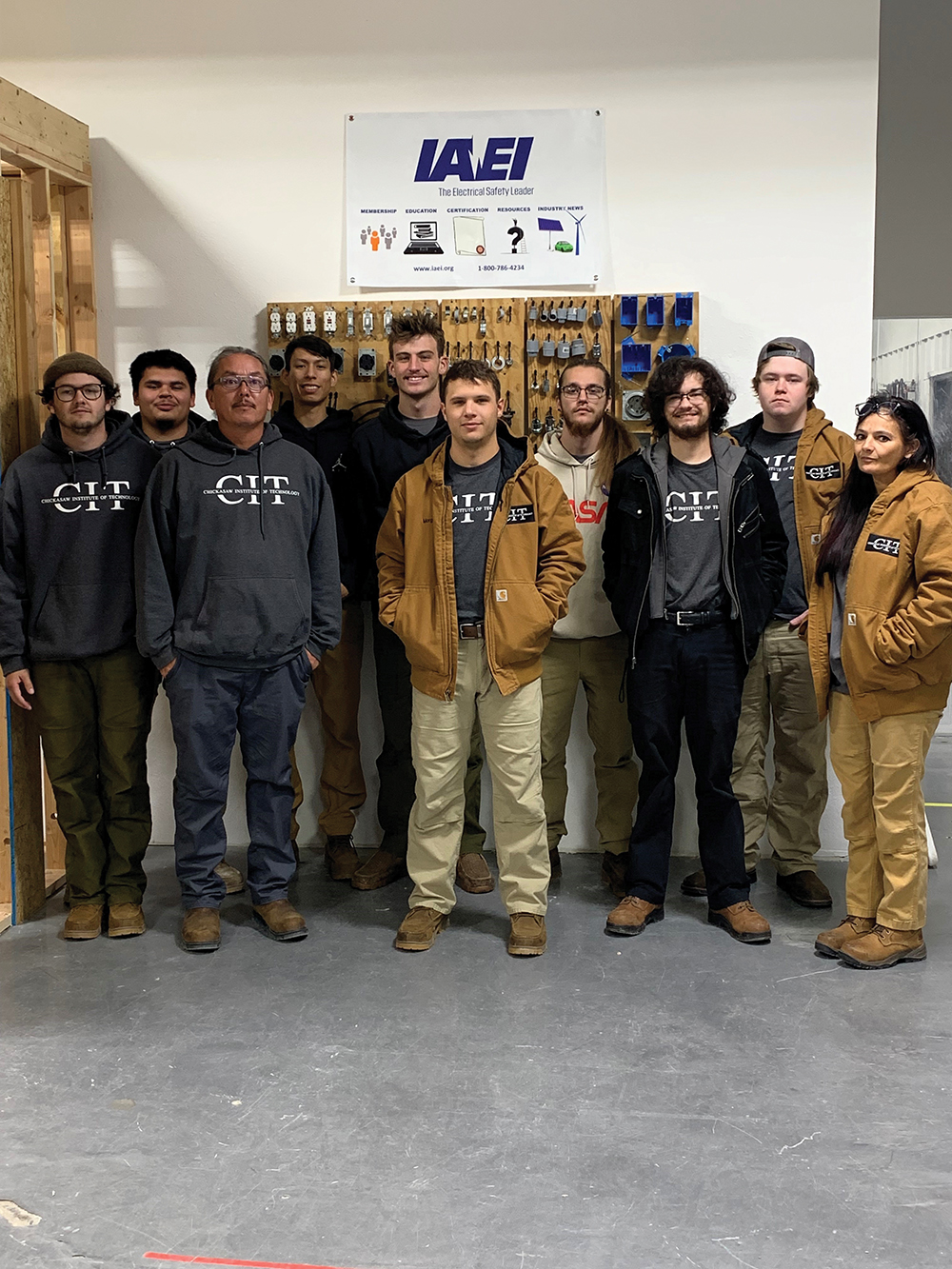 At the Oklahoma Chapter's meeting in Ada, Oklahoma, student's from the Electrician Program were brought out to the meeting. The students received several free IAEI publications and have placed the IAEI banner in their training facility.