On Thursday, March 19, California Governor Gavin Newsom announced Executive Order N-33-20, requiring all residents to stay home unless needed for essential services. The next day, the City of Bakersfield, California, closed Development Services so that staff could consider the ramifications of the order and proceed accordingly. The Development Services Department consists of the Planning, Building and Code Enforcement Divisions. The Governor had provided some guidance as to what industries are defined as essential. The executive order also referenced previously established federal guidelines. On March 22, the State Public Health Officer issued the fourteen-page "Essential Critical Infrastructure Workers" document to provide further guidance to local jurisdictions.
The Building Division had been working under revised procedures as a response to the COVID virus since March 17. The procedures included alternate work schedules, social distancing in the office and field, and no permits issued over the counter. The Executive Order brought our response to a new level. On Friday, March 20, the Development Services building was closed to the public so that staff could meet to establish a path forward. For the Building Division, tasked with plan review and field inspection of new construction, the relevant questions included:
What are the essential businesses?
Is construction an essential function?
What are our responsibilities, and how do we safely meet those responsibilities for essential operations?
What are job duties essential for our internal operations?
How do we responsibly perform our job duties?
The Executive Order did offer some guidance as to what industries could be considered essential. Homebuilding was specifically listed in the guidelines provided by the state on Friday. California has a housing shortage, and lack of shelter would only make a bad situation worse. This jurisdiction normally processes 1200-1500 new single-family homes per year. In addition, there is usually several multi-family dwellings (apartment complexes) under construction. Perhaps even more critical at the moment are the emergency shelter projects that were already underway to address the homeless population.
Obviously, shelter is essential for sick or well people. People cannot self-isolate without a refuge. But what other functions are essential to support an effective response to the pandemic? Every business is essential to the owner and employees. A paycheck is always essential. However, we had to consider our response for the purpose of saving lives. The COVID pandemic is terrible but ultimately temporary. What should be our priorities towards the goal of saving lives?
To support the ongoing construction of shelter and to maintain existing shelter, we must keep the infrastructure working. We must keep the electricity, gas & water flowing. Grocery stores and fueling stations must be kept open. Inspection by the Building Department is involved at some point for all of these critical functions. Food & shelter is essential, but there is at least one other critical operation that must be maintained; medical services. The City of Bakersfield, with a population of approximately 400,000 people, is still growing, and a busy one for new medical facilities. Our department provides the plan review and field inspection for the majority of these occupancies. The State of California, through the Office of Statewide Health Planning and Development (OSHPD), also plays a role in some of the hospital projects. There were several medical occupancy projects underway when the pandemic struck. Completion of these projects in an efficient manner is a priority. But the facilities must be completed correctly. All relevant code and safety requirements must be met. It is not true that we must choose between a code-compliant structure and one that is completed quickly to address crises. Competent design, installation, and inspection are essential towards this goal.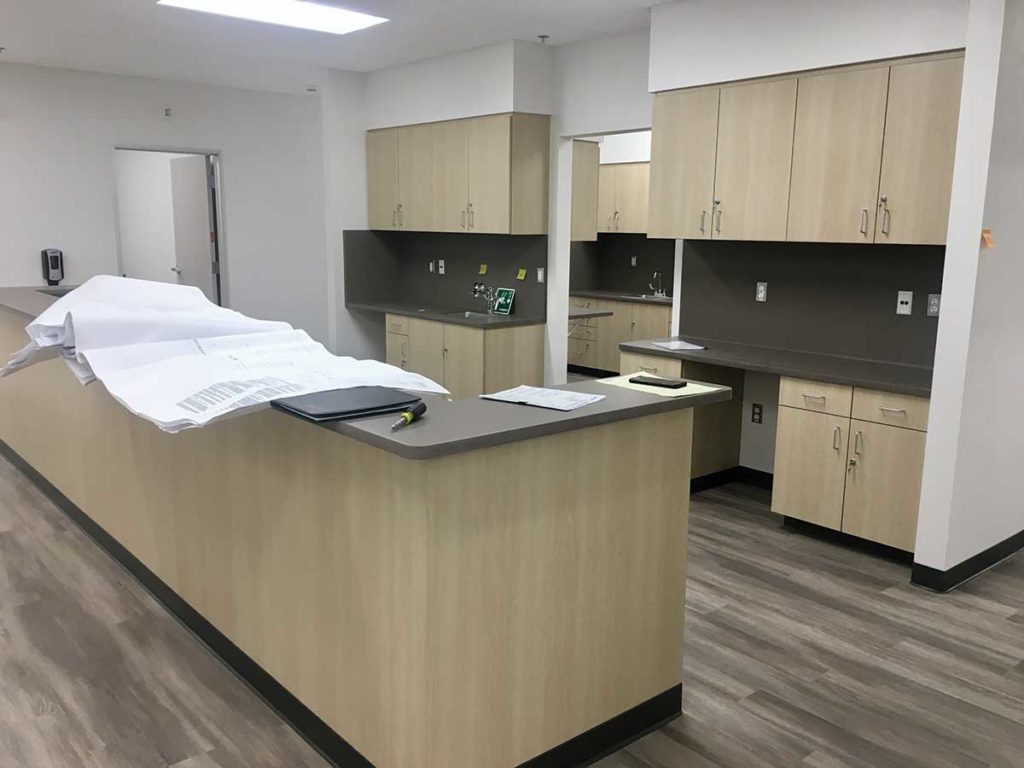 The timing of any crises is never good, but the time frame for completion of a specific project in this jurisdiction, at this moment, seemed to be divine.
Valley Fever, also known as coccidioidomycosis, is a serious respiratory disease caused by a fungus unique to the soil in this area of California and other western states.  The Valley Fever Institute of Kern Medical Center was established in 2015 to treat Valley Fever victims specifically. In 2018 construction began for a new 10,000 square-foot clinic. I am familiar with the design and construction of the building as I provided the electrical plan review and supervised the electrical field inspections. The building contractor was nearing completion of the facility in March 2020. The clinic is large and intended for the treatment of those with possible respiratory challenges such as pneumonia.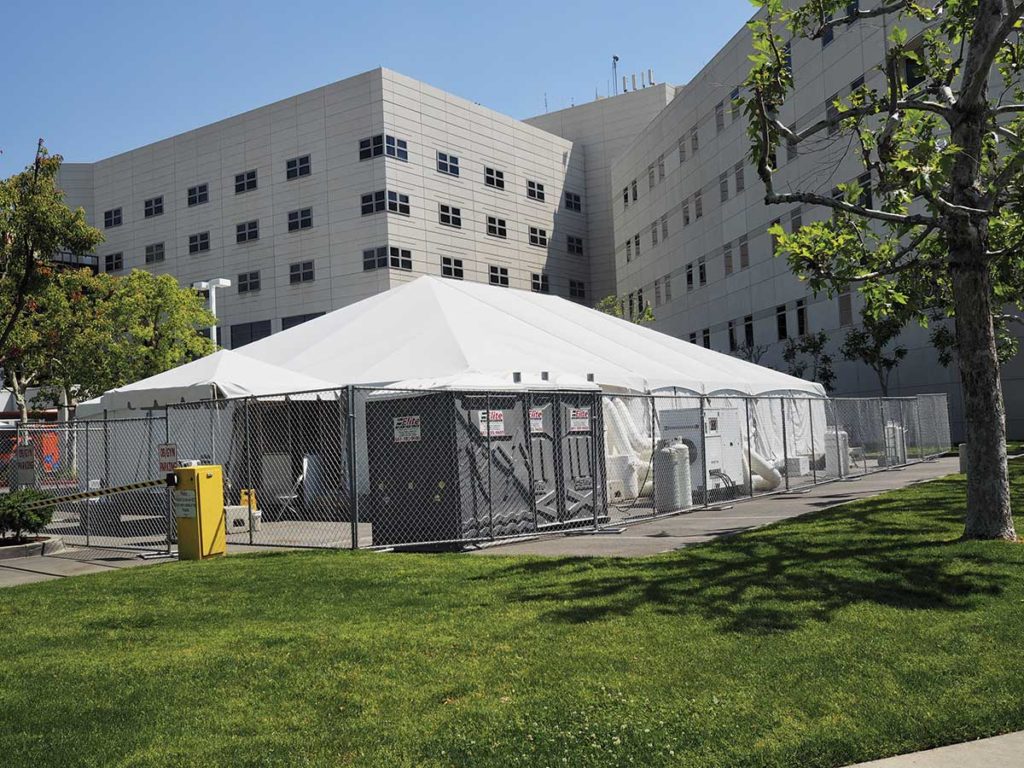 The decision was made by Kern Medical to convert the use of the clinic from the treatment of Valley Fever to the treatment of COVID patients. At that moment, it was not known how many COVID patients would ultimately need treatment. What was known, based on the experience of Italy, was that we must be prepared. For the Building Department, this meant we must provide a quick, competent inspection for the completion and conversion of the clinic. My initial final electrical inspection of March 23 resulted in a correction notice containing several items. I could not approve the occupancy until the items were addressed. The general and electrical contractors worked through the night to complete all corrective items. I was able to grant final electrical approval on March 24. The facility was opened just in time to help treat the currently 6500– 7000 COVID patients in this community.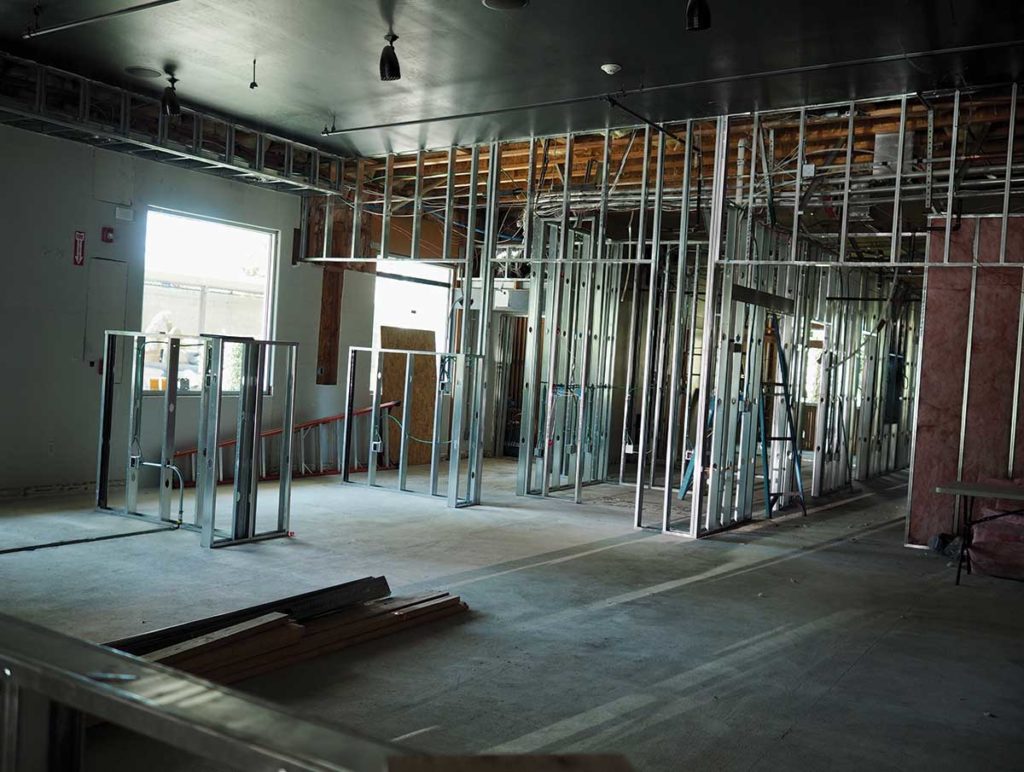 All inspections were completed with strict adherence to department policy for social distancing. My temperature was checked, and I had to answer background questions before entering the clinic for inspection. There were never more than ten individuals in the facility during inspections, and we had to stay at least 6 feet away from others. Social distancing is not difficult to achieve when the project is complete, and the workers are gone. Until occupancy is granted, the clinic staff and the public are not allowed to use the clinic.
I have been providing inspection in the weeks since for other medical facilities. Obviously, construction, and inspection, of facilities like this are critical to an effective response to the epidemic. New construction sites can be an easy location to maintain proper social distancing if there is not a large quantity of people on site. We are continuing all inspection activities though not entering homes, and with strict distancing protocol.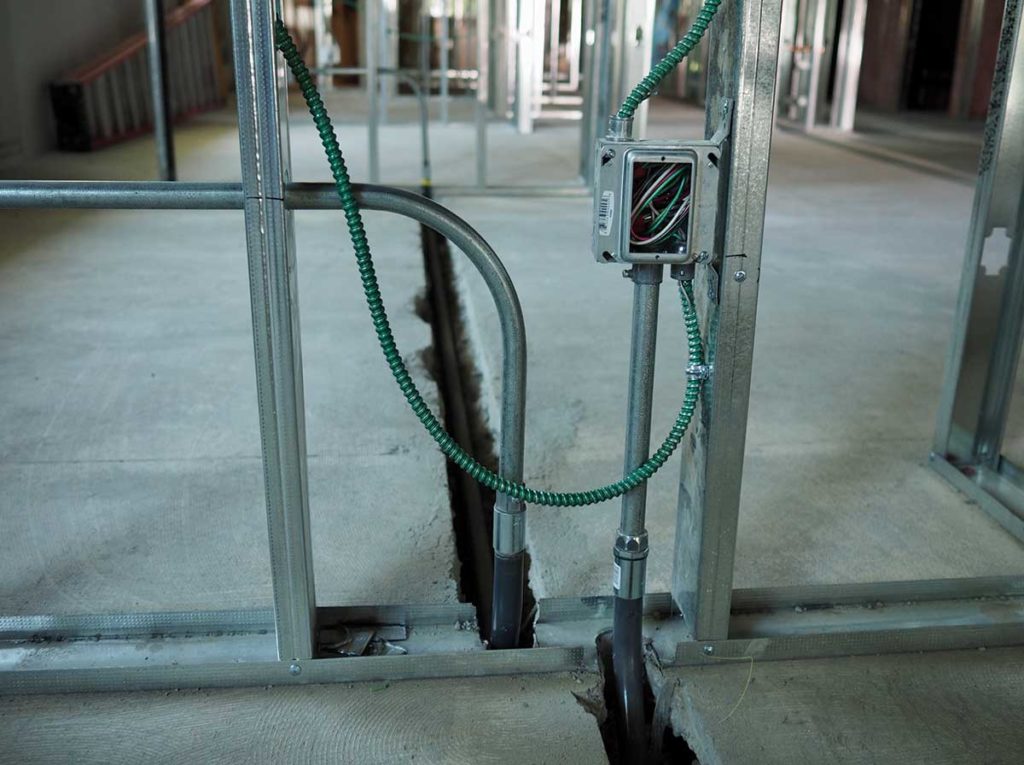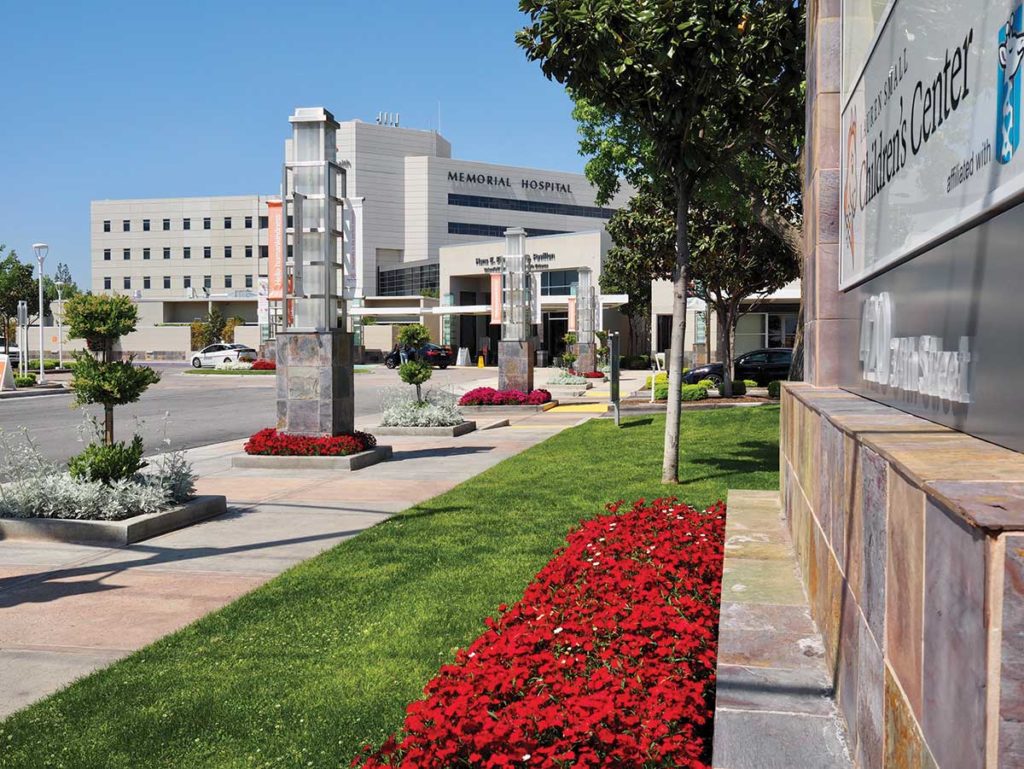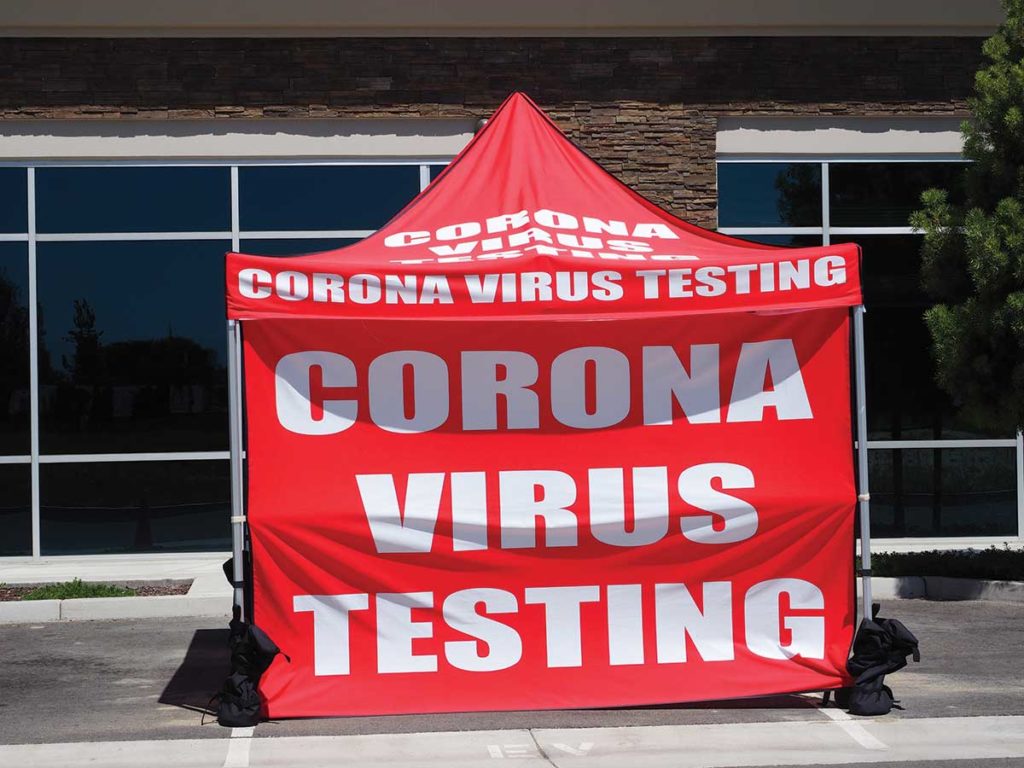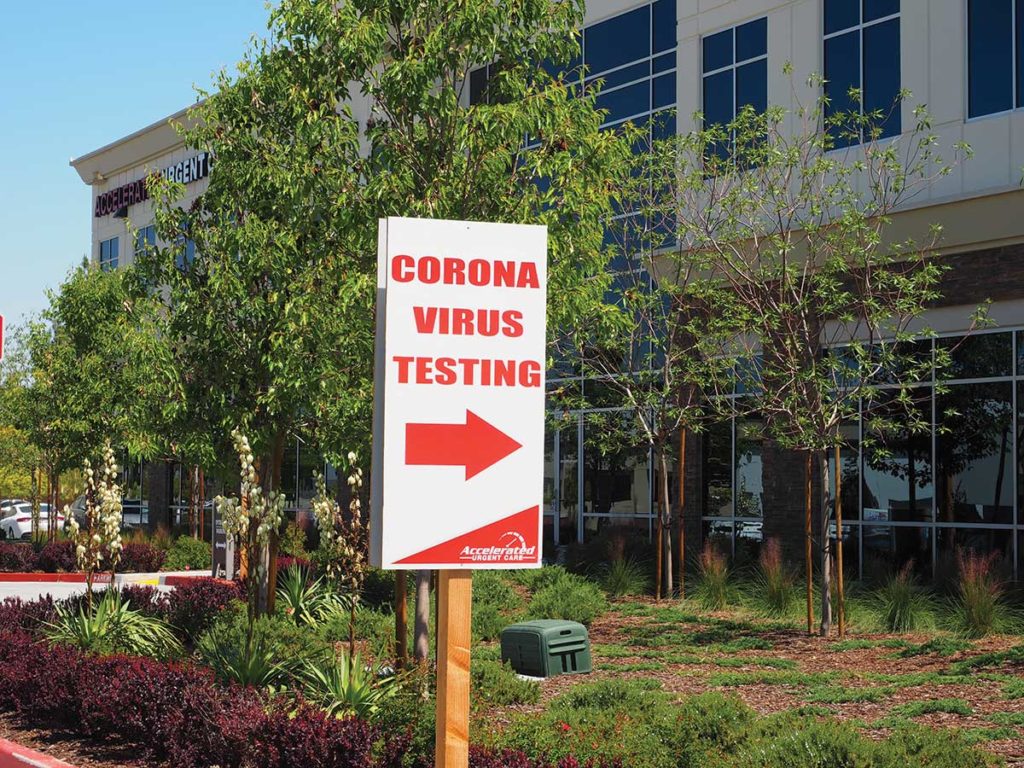 Video and/or remote inspection methods are an option. I would urge good judgment on the types of inspections where those processes should be deployed. Should we even be considering inspection of non-essential installations at this moment? A remote inspection may remove one inspector from the site but not the installation crews whose work is enabled by the permit. The crisis is severe but also ultimately temporary. We should be cautious about making wholesale changes.
This jurisdiction looks forward to the completion of NFPA 915 as a starting point for consideration of remote inspection adoption. A balanced committee of stakeholders considering all aspects is the correct way to move forward. Careful consideration is paramount as opposed to reactions based in panic. Our Building Division was already in the process of transitioning to complete electronic plan/permit submission for all permits & payments before the pandemic. The online portal is scheduled to be in operation on July 1. No one will need to visit our office to submit a plan or obtain a permit after the portal is live. Until then, all paper plans and documents are quarantined for 24 hours before staff interaction.
What is essential during this crisis? For us, it is the basics—medical care, shelter & food along with the infrastructure that is critical to maintaining those basic needs. Inspectors have an important role to play. Indeed, we are only as essential as the projects that we inspect and approve.