It isn't breaking news that electrical professionals face potential hazards every day. While safety is constantly top of mind, the industry puts the spotlight on it every May to increase public awareness and reinforce its importance to electrical professionals.
Organizations like the International Association of Electrical Inspectors (IAEI) have made it their mission over the last century to educate and inform those in the electrical field on the best safety practices so they can keep themselves and the general public safe from the hazards of the electricity that powers our lives.
What do the numbers say about how the industry is doing regarding safety? Let's take a look at the reality of the situation.
The Electrical Safety Foundation International (ESFI) has compiled statistics on electrical fatalities and injuries for the years 2003–2017. The construction industry is by far the most exposed to electrical fatalities with 54 percent of all electrical deaths occurring in that industry.
The organization reported the most fatalities took place in 2004 (254)with the lowest recorded in 2015 (134). Things seem to have swung in a positive direction by the end of the reporting period with ESFI documenting an 11 percent drop in fatal electrical injuries between 2016 and 2017, charting 136 fatalities in 2017. It was noted that 5 percent of electrical injuries in 2017 were fatal.
Of the electrical fatalities during 2010, 98 percent died of electrocution; 63 percent were constructing, repairing, or cleaning something at the time of death; 34 percent died on industrial premises, 28 percent at a private residence, and nearly 12 percent on a street or highway, according to ESFI.
As for injuries, they topped out in 2005 with 2,950 injuries recorded and saw a low of 1,640 injuries in 2016. However, the organization found a 35 percent increase in electrical injuries between 2016 and 2017, with 2,210 charted.
"A total of 42,882 occupational fatalities occurred [years 2003–2010] from all causes, and 1,738 of those were due to contact with electric current," according to ESFI.org. "The construction industry had the highest number of electrical fatalities [849] …. Just five occupations in the construction trades—electricians, construction laborers, roofers, painters, and carpenters—experienced more than 32 percent of all electrical fatalities [with] electrical power line installers and repairers about 8 percent, and tree trimmers about 5 percent."
Safety trends and training
Safety is becoming more important for all industries, and this trend is leading the way for improvements in every working environment.
"There is a heightened awareness that a safe workplace is important to all workers, and workplaces, roles, and associated hazards vary for electrical workers," said Donny Cook, chief electrical inspector for Shelby County, Alabama.
The goal of any safety program is always to reduce incidents, and in 2019, trainers are seeing the fruits of their labors.
"As safety awareness has continued to increase, the number of incidents has decreased," said Dave Scheuerman, technical training manager for Littelfuse, Inc., who specializes in arc-flash training. "We have noticed that there is more of an emphasis on conducting arc-flash assessments, and as a result, [organizations have] an increase in knowledge of which equipment is dangerous within their facility. That being said, there are still many facilities that have not yet conducted an arc-flash hazard assessment in the last few years, or at all."
During a 2019 arc-flash safety web training, a poll question asked participants how long it had been since an arc-flash analysis was done in their facility. Of those responding, 34.5 percent answered "never." Scheuerman pointed out that the latest edition of NFPA 70E, Standard for Electrical Safety in the Workplace, requires these studies at least every five years.
"So, our efforts continue to make users more aware of the potential dangers. With such information, facilities will be able to make more educated decisions on how to improve their electrical safety and react better to electrical safety concerns," Scheuerman said.
NFPA 70E details "requirements for safe work practices to protect personnel by reducing exposure to major electrical hazards. Originally developed at OSHA's request, NFPA 70E helps companies and employees avoid workplace injuries and fatalities due to shock, electrocution, arc-flash, and arc-blast, and assists in complying with OSHA 1910 Subpart S and OSHA 1926 Subpart K," according to NFPA.org.
Many safety trainers are focusing on NFPA 70E training. Cook said the IAEI Central Alabama Division hosted an eight-hour NFPA 70E training program in February. Scheuerman said his organization is focusing on it too.
"Much of our current safety training efforts involve the utilization of the NFPA 70E Hierarchy of Controls …. The five levels shown in the pyramid [elimination, substitution, engineering controls, administrative controls, and PPE] provide users with important guidance on how best to protect their workers and themselves," Scheuerman said. "Everyone is trying to mitigate risks and increase safety. Now that NFPA 70E has introduced the Hierarchy of Control pyramid, it is all about getting to the top of the pyramid and removing the hazard."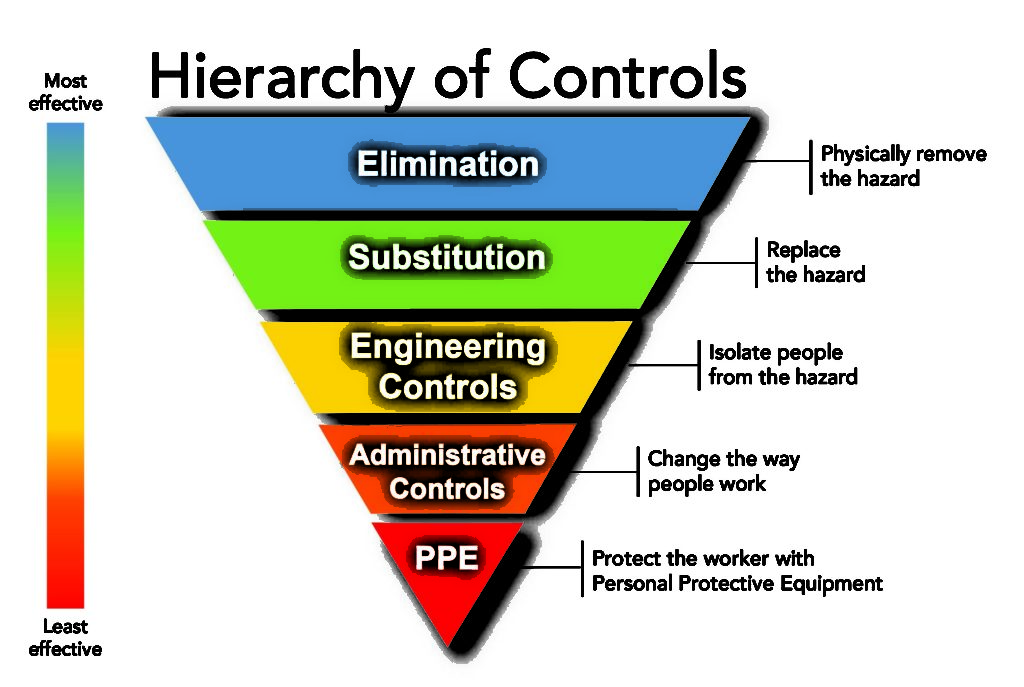 The future of training
Over the last few years, Cook said he has noticed training being offered outside of the industrial environment with general training readily available and needed, and specific training in many areas of the industry in high demand.
"I will be working with industry to develop more focused and specific training for various tasks associated with different jobs," Cook said. "It is necessary to raise awareness for all electrical industry professionals, and then provide specific training based on normal work tasks. When limited training is developed, industry must make it clear the limitations of that specific training."
Scheuerman and his team will continue educating on the dangers of arc-flashes. He said the National Electric Code (NEC) does not require arc-flash relays in all low-voltage applications—only in 1,200 amperes and above.
"It is critical to continue educating users on the potential dangers of shock, arc-flash, and arc-blast hazards, and some of the effective methods to mitigate accordingly," Scheuerman said. "If more people are aware of their dangers, then more people will be likely to incorporate adequate protection. Ideally, they will seek prevention above protection."
Future training may be shocking (pun intended). While most education for the last two decades has focused on arc-flashes, electric shock is more common but less talked about.
"There are four times more shock incidents than arc-flash incidents," Scheuerman said. "So, in the next couple of years, we expect there to be a deeper discussion on how to prevent shock hazards from occurring. Some of these changes will be in the form of new products and technologies, but much of it will again come back to training and education of the workers and other users. Proper prevention will make us all safer from the hazards that can be so damaging, let alone deadly."
With many cities and states in North America going green, solar and wind safety training will also take center stage. These alternative energy systems use direct current (DC) systems instead of alternating current (AC), but most existing standards only cover AC systems.
"Industry-wide efforts are already underway to develop similar guidelines for DC—efforts that will likely quicken as the trends toward the use of alternative energy continues to grow globally," Scheuerman said. "Another change we have seen includes all solar rooftop installations are required to have rapid shutdown systems for first responders to reduce shock hazards according to NEC 690.12. These regulations get tighter and stricter as time goes forward."
Are you wearing protection?
Everyone in the electrical industry is familiar with personal protective equipment (PPE)—also known as wearables.
"In the safety world, 'wearables' can include 'smart' personal protective equipment, glasses with heads-up displays, and hard hats with sensors. What most of these devices have in common is they give safety professionals and other employees a set of watchful eyes to help ensure the health and well-being of the workforce, particularly lone workers," reported Safety + Health magazine in February 2019. "To some workers, however, these watchful eyes may be perceived as prying eyes. That's why experts say it's important to lay down the groundwork and gain the trust of employees before turning to these new-wave devices."
While PPE is a last line of defense against safety hazards, safety experts will tell you that it shouldn't be the only defense.
"It's critical to understand that, although you're on a good path, you still may be only halfway there. It's also important to make sure your workforce understands that they're still not ready to work on or near live electrical equipment until they don other important PPE to protect their head and face, as well as rubber electrical gloves and leather protectors to protect against shock," said Mike Enright in Occupational Health & Safety in March 2019.
While relying on PPE has been the norm for many years, a new trend of designing-in safety is emerging in the electrical industry. Scheuerman told participants in a web training that "simply relying on PPE to protect workers is, in reality, the least effective means of mitigating arc-flash hazards."
The wear and tear on PPE can also become quite costly for companies.
"The cost of equipment can add up," Richard Dale, associate product manager industrial business unit for Littelfuse, Inc. told a web training class. "You'll need to replace [suits] more often. Gloves can cost up to $70 per pair and need to be replaced every 6 months."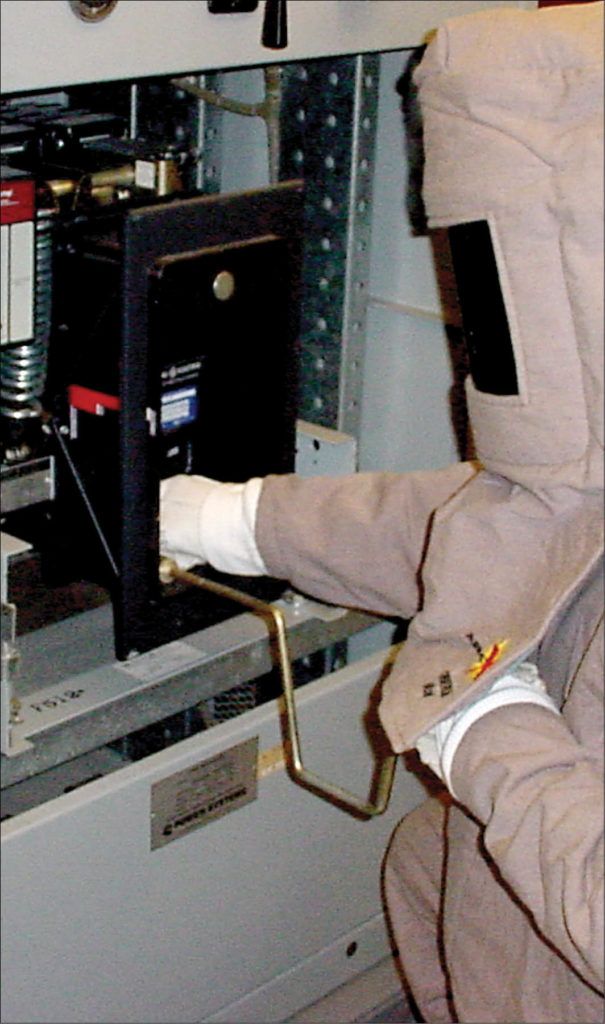 Assess your safety habits
Here are a few questions to ask when assessing electrical safety within the workplace:
Is there justification for working on the equipment while energized? If yes, does the installer or inspector wear the proper personal protective equipment (PPE) while performing that task?
Is the level of PPE equipment to be worn understood by the installer/inspector?
Does the employer know that installers or inspectors work on equipment while it is energized? Does the employer understand OSHA regulations about working on energized equipment?
Are panelboard covers removed when the panelboard is energized? If yes, is PPE worn while performing that task?
Do the electrical workers know the difference between a curable burn and a burn that is not curable?
Does the worker understand the definition of the term "qualified person" in Article 100 of NFPA 70E or CSA Z462? Are they considered a "qualified person," and do they know the limits of their qualifications?
A good indication that more training is needed is if all or most of the answers to these questions are no. Several organizations provide information and safety training in these areas (including IAEI). In addition to education and training, organizational and individual awareness of hazards and the protective measures needed to avoid the risks are also important. It is imperative that electrical workers understand the necessity of respecting the power and danger of electricity.
Technology for safety
Technology is changing the way we live our lives, and even how we get our electricity. There are many devices being developed every day to help electrical professionals stay safe while doing their jobs. A trend in the industry is reducing the arc-flash risk or eliminate it altogether. One option on the market is Bluetooth-enabled overload relays.
"[These relays feature] ethernet capabilities that allow users to communicate with it directly using their smartphone or tablet," Scheuerman said. "For example, users can see real-time voltage or current and recent fault information without having to be right at the panel. They can be on the floor monitoring how a motor is operating, instead of having to be across the room at the control panel retrieving data. This is a considerable advancement for safety as it prevents people from having to open the panels unnecessarily."
Opening panel doors can significantly increase the chances of an operator being exposed to a potential arc-flash hazard. "The ability to check settings from the safety of a smartphone or tablet means that workers no longer have to go on-site and put themselves at risk by opening the cabinet doors, unless it is necessary and, preferably, de-energized," Scheuerman said.
Other devices on the market for utilities are develop by LIneVision. The company—a spinoff of Genscape and founded in May 2018—provides non-contact monitoring of transmission lines with more than 5,000 lines being monitored worldwide. The real-time transmission line monitoring company uses advanced sensors and analytics to improve capacity, reliability, and safety of lines.
"One of the things we do is unlock additional capacity on existing transmission lines. The way we do that is by monitoring the back of the lines," said LineVision CEO Hudson Gilmer. "By monitoring it, we can unlock 15 to 40 percent of additional capacity on existing lines. The way we do this is through non-contact sensors on towers."
Gilmer said this is safer for electrical professionals because no live line work is involved. This system allows continuous monitoring of the transmission lines and detects clearance violations [lines that are sagging too low], storm damage, and ice on lines.
"All this is done remotely without having to send crews out to do inspections," Gilmer said. "This [product] is extending that situational awareness to the back of the grid, the high voltage transmission lines."
The technology allows utilities to do condition-based asset health monitoring, predict the remaining asset life of a conductor, and help utilities predict repair and replacement of lines.
"In 5 to 10 years, every transmission line should be monitored," Gilmer said. "We're building a business to keep driving down the costs of these systems. We really want to help utilities get the benefits of monitoring on all their lines."
Safety first is always a good idea, but especially so in the electrical industry. The job you do as an electrical professional is so essential to the business of everyday life. When you are safe, you ensure the safety of everyone who uses electricity.