IAEI awards honorary membership to an individual member because of his or her distinguished public service and contributions to improving and strengthening the organization's objectives and electrical safety. Honorary membership may be conferred on an IAEI member whose contribution to our goal of increased electrical safety is so outstanding that it is of lasting importance to the advancement of the whole field of the electrical industry. It is intended to reflect honor upon IAEI as well as upon the individual.
"These IAEI members represent the heart and soul of our organization," said IAEI CEO Rudy Garza.  "They deserve so much more than these small token of our deepest appreciation for their like long efforts to protect the public from electrical hazards."
On behalf of the staff at the International Office, please accept our sincere appreciation for your loyal and continued support of the IAEI.
In the Spring of 2022, IAEI sent out a small gift as a token of our gratitude for their dedicated time and service to our association.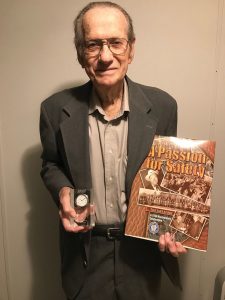 International Honorary Members
Canadian Section
Atlantic Chapter
David Clements
Ontario Chapter
Douglas Geralde
Eastern Section
New Jersey Chapter
Andre Cartal
Southern Section
Alabama Chapter
Horace Smedley
N.C. Ellis Cannady Chapter
James Carpenter
Curtis Kennedy
Julian R. Sam Thompson
Western Section
Arkansas Chapter
Philip Cox
Minnesota Chapter
Richard Owen
Rocky Mountain Chapter
Wilford Summers
Wisconsin Chapter
Edward Lawry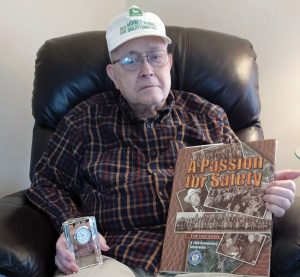 Lifetime Honorary Members
Canadian Section
Ontario Chapter
W.R. Sutherland
Eastern Section
Benjamin Franklin Chapter
Robert Hasday
Edward Perrine
Chesapeake Chapter
Milford Badders
Connecticut Chapter
Charles Radar
Green Mountain Chapter
Richard Schlieder
Northeastern Pennsylvania Chapter
John Brezan
New Jersey Skylands Chapter
Robert Rutan
New York Chapter
John Cangemi
South Jersey Chapter
Robert McCullough
Northwestern Section
Alaska Chapter
Jon Girard
Idaho Chapter
John Stricklin
Oregon Chapter
Herb Stabenow
Puget Sound Chapter
James Simmons
Utah Chapter
Noel Williams
Southern Section
Central Florida Chapter
Robert Duncan
N.C. Ellis Cannady Chapter
James Kennedy
Mitchell Bryant
William Harvell
Oklahoma Chapter
Jimmy Bonds
Virginia Chapter
David Humphrey
Haywood Kines
Hiram Lamb
Wayne Lilly
Mohinder Sood
Western Section
Iowa Chapter
Jerry DePenning
Melvin Sanders
Michigan Chapter
George Little
North Dakota Chapter
Richard Haman
Northeastern Suburban Division
Donald Nissen
Northern Illinois Division
Lance Farris
Ohio Chapter
Robert Sallaz
Western Reserve Division
Jerald Gerber
IAEI greatly thanks all long-time members for their support of IAEI and we look forward to another 30 years!