Underwriters Laboratories is proud to announce the development of a new guidance document, UL RP 9691, Recommended Practice for Nameplates for Use in Electrical Installations. This new resource is available for reference by inspectors and installers when addressing the difficulties in obtaining electrical equipment nameplate information. It is available to view online and download at no charge via ShopULStandards.com.
The Standards Division of Underwriters Laboratories is well known in the electrical community for its electrical standards. These standards are written primarily to address anticipated fire and shock risks and to permit manufacturers to receive certification that their products comply with electrical code requirements. In contrast to the focus of a typical safety standard, Underwriters Laboratories developed this new Recommended Practice specifically for inspectors and installers who may not understand the process of writing codes and standards.
The Recommended Practice also brings additional attention to nameplates. This guidance was developed with input from industry stakeholders, who reported that existing nameplate requirements often failed to ensure that installation information is complete and understandable for those in the field.
The difference between a recommended practice and a standard
Recommended practices are not as prevalent in the electrical industry as codes and standards. They are similar in some ways, but there are several key distinctions. The most significant difference is that the word "shall" is not used in a recommended practice. Instead, it provides general, basic information and insight addressing codes and standards requirements. Other differences include:
General guidance – a recommended practice only provides general guidance and does not replace the requirements of product standards or required installation instructions.
Basic information – recommended practices provide the basic nameplate information needed to safely select and install correctly sized power conductors and overcurrent devices. The recommended practice does not include all required markings for electrical equipment.
Provides insights – insights are provided to suggest methods for approaching nameplate information that can vary significantly between products. They help address the management of difficulties in the field concerning nameplate information provided in different formats, based on the interpretation of manufacturers and the application of the requirements.
Requirements not included – recommended practices do not include all of the required markings for electrical equipment. Product standard requirements will always take precedence over any guidance provided in a recommended practice. The user should always refer to the appropriate standard for complete marking requirements.
Legibility versus readability
In developing the guidance to improve the legibility of electrical nameplates, Underwriters Laboratories partnered with a broad range of stakeholder groups. A fundamental understanding that came as a result of development is that legibility (the ease with which a reader can decode symbols) is not the same as readability (the ease with which a reader can understand these symbols). The challenges in the field are twofold: The first is whether a user can see the characters on the nameplate. The second is whether the characters are understandable such that a user can adequately perform an installation or inspection. The goal is that RP 9691 will help inspectors, installers, and manufacturers work together in addressing these difficulties.

Stakeholders identified the problem
RP 9691 grew from UL Electrical Council discussions, with information gathered through a National Electrical Contractors Association (NECA) survey. The research established that existing product standards provide flexibility for the display of information on nameplates. As a result, the displayed information varies significantly between products certified to the same standard. The increasing complexity of these products leads to the concern that, if left unaddressed, issues in the field and the potential for hazards could increase.
"The enforcement community relies heavily on listed products. The importance of having a nameplate that provides the necessary information cannot go understated," said David Williams, member of the UL Electrical Council and the writing group that drafted the recommended practice. "A new recommended practice for nameplates will assist installers and inspectors as they perform their function to ensure products are properly installed. RP 9691 will benefit the electrical industry for years to come. A legible nameplate that can withstand the environment installed and clearly provides the necessary information will be a true asset to the electrical industry." Williams' contributions to the writing group extend from his work as an electrical inspector for Delta Township in Lansing, Michigan, as well as his experience as vice-chair of the IAEI Board of Directors and also as a member of the NEC Correlating Committee.
Following the information provided by the UL Electrical Council, the Underwriters Laboratories Standards Engineering Team investigated, further identifying gaps in uniformity and consistency via a detailed review of NEC requirements, UL Standards for electrical equipment requirements, and input from electrical manufacturers, inspectors, and installers.
NECA member survey
As part of the investigation into the experience of installers in the field, NECA surveyed its Codes and Standards group, which is comprised of electrical contractors representing NECA on NEC code-making panels. The following table is a summary of the survey responses. The most common issue reported was faded/illegible text on nameplates. Others reported issues with the location of nameplates, as well as incomplete or inaccurate information. Both indoor and outdoor areas had a high percentage of reported issues:
The first edition of the Recommended Practice
A dedicated writing group developed the first edition of the Recommended Practice for nameplates without the benefit of referencing previously written guides. Intending to provide industry guidance as soon as possible, the group first met in July 2020 and set an aggressive schedule to have a document ready for publication in March 2021. The group recognized that requirements published in codes and standards tended to be broad, which led to challenges in addressing all electrical equipment and known issues. The aggressive goal forced the group to evaluate the many types of equipment that require nameplates and to select only certain types of equipment for inclusion in the first edition, knowing that additional equipment could be added in future editions. The writing group also chose to provide a broad, general overview of topics. It is anticipated that the general overview will become more specific in future editions.
The following list includes the general topics in RP 9691. Each section provides an overview of the subject and its impact on electrical equipment nameplates:
Durability and legibility
Placement on equipment
Electronic labeling of products and equipment
International harmonization impact on nameplate information
The following electrical equipment sections are also included in the document. Each equipment section comprises a summary of NEC marking requirements, UL Standards marking requirements, and recommended practices:
Industrial control panels and industrial machinery
Appliances
Motors, motor circuits, and controllers
Heating, ventilation, and air conditioning (HVAC)
Generators
Power over Ethernet (PoE) systems
Your input is critical
Your input is vital to the ongoing development of RP 9691. By sharing your experiences in the field, you can help the document grow to address common issues and provide the industry with relevant guidance. The information you provide will help guide the development of the second edition.
For example, our research established that nameplate readability is significantly impacted by the environment in which the equipment is installed. We need your help in identifying these environments. We also need to know the most prominent issues you experience in the field, and we welcome your recommendations regarding how these issues should be addressed. A survey is available at https://ul.org/RP9691, allowing you to quickly let us know the problems you are experiencing and your suggestions to address these problems, as well as your experience with, or plans to use RP 9691.
Conclusion
RP 9691 focuses on the use of nameplates for the installation and inspection of electrical equipment. Input from inspectors and installers is critical as we improve the document to help guide safe and code-compliant installations. Feedback on the first edition will also help to determine how this recommended practice grows and changes to meet industry needs.
For example, developments such as QR codes and web addresses will need to be examined if they provide the required installation information. The next generation of installers and inspectors may be looking to the Internet first for this information rather than referring to hard copies. If so, a digital format should be developed to help ensure that information will be readable for quick and safe inspections.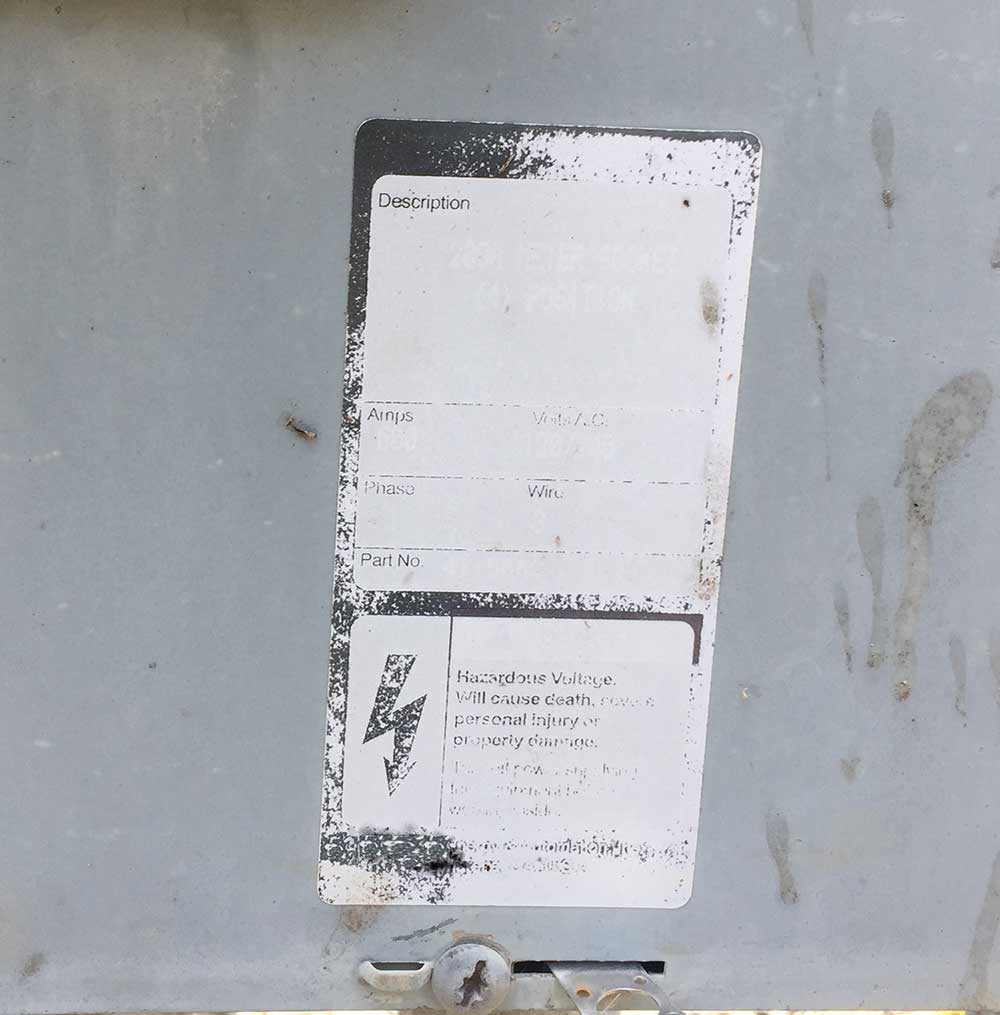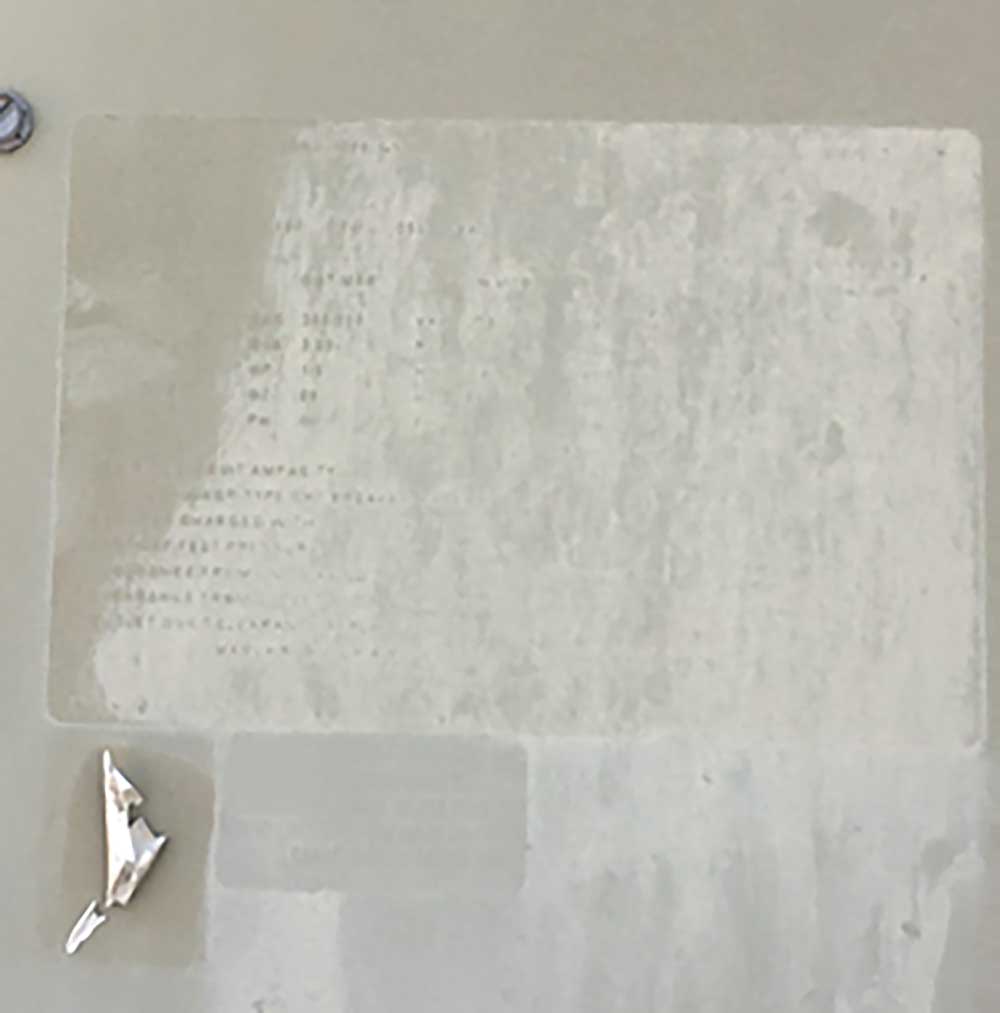 Additionally, this recommended practice provides the means for inspectors to notify installers of specific information that is needed for inspections. Installers now have the means to report challenges they encounter in finding this information. With the input of inspectors and installers added to the Recommended Practice, manufacturers can use this input to resolve field issues more efficiently.
RP 9691, Recommended Practice for Nameplates for Use in Electrical Installations, is available at ShopULstandards.com, where the document can be downloaded or viewed digitally at no charge. Additional information is available at https://ul.org/RP9691.
About Underwriters Laboratories
Underwriters Laboratories is a nonprofit organization dedicated to advancing the UL public safety mission through the discovery and application of scientific knowledge. We conduct rigorous independent research and analyze safety data, convene experts worldwide to address risks, share knowledge through safety education and public outreach initiatives, and develop standards to guide the safe commercialization of evolving technologies. We foster communities of safety, from grassroots initiatives for neighborhoods to summits of world leaders. Our organization employs collaborative and scientific approaches with partners and stakeholders to drive innovation and progress toward improving safety, security, and sustainability, ultimately enhancing societal well-being. To learn more, visit UL.org.