The International Association of Electrical Inspectors (IAEI) has been in existence since 1928.  That means we are closing in on our 100th anniversary.  During this time, the IAEI membership has conducted electrical training all over the world.  Members have fellowshipped with one another throughout the years and produced many great memories.  IAEI meetings have provided members with lifesaving electrical knowledge that they took back to their businesses, jurisdictions, and communities.  A few years ago, much of this information was gathered and placed into a book detailing 75 years of IAEI history.  This book, produced by the IAEI publication department, was entitled "A Passion for Safety: The IAEI Story."  These books are still available for members to own upon request.
From time to time, IAEI receives correspondence from members or their families about IAEI memorabilia that is no longer needed. The IAEI desires to protect and honor this history by accepting these items.  Many of the books that IAEI receives are placed in the electrical archives within the IAEI Library.  This also included photos and other memorabilia of members from IAEI S/C/D meetings throughout the years.
---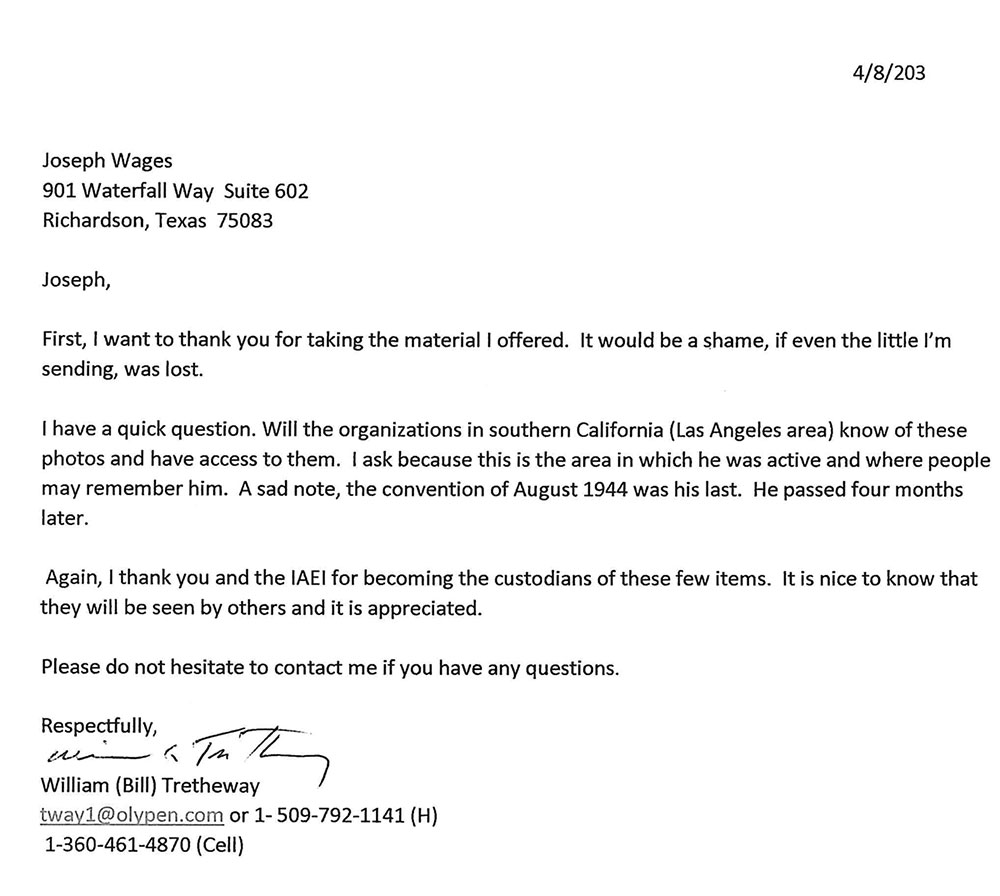 ---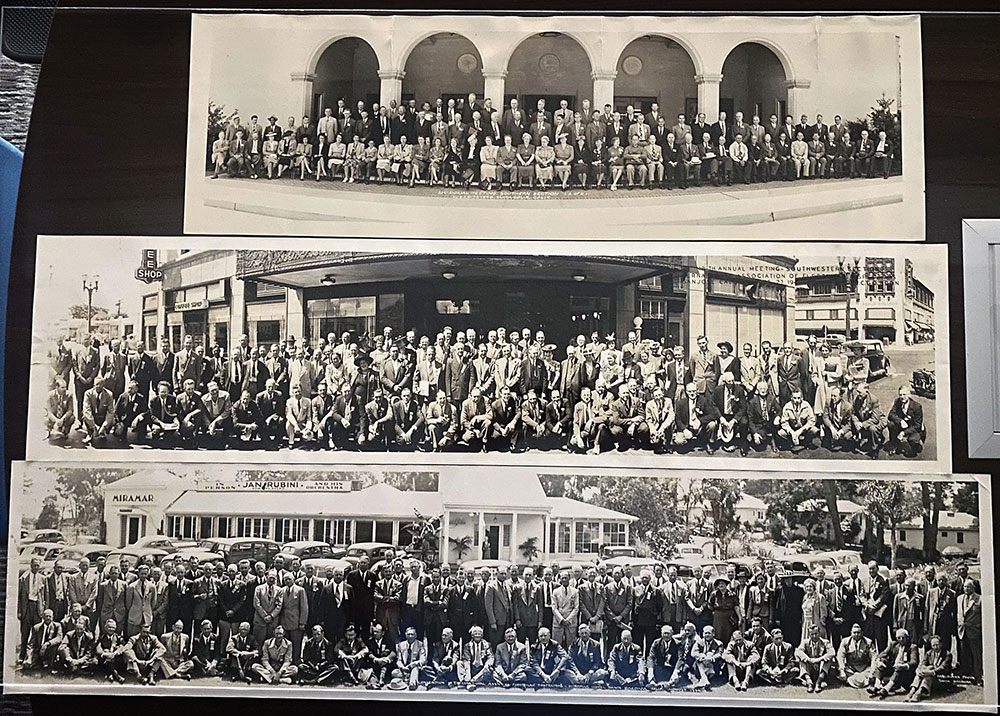 ---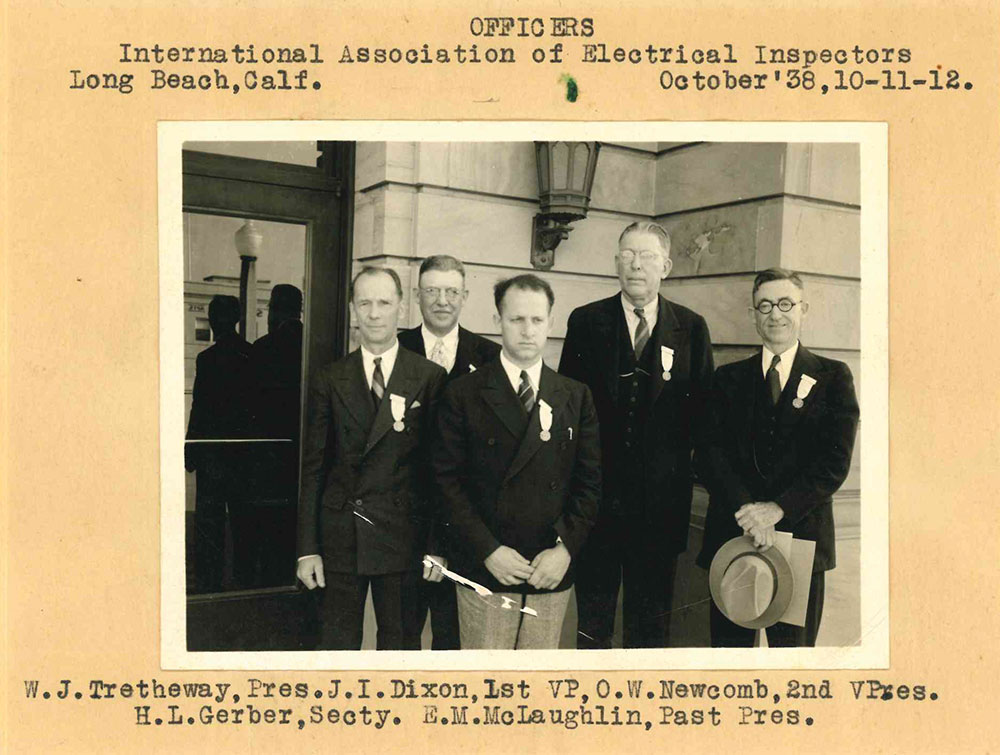 ---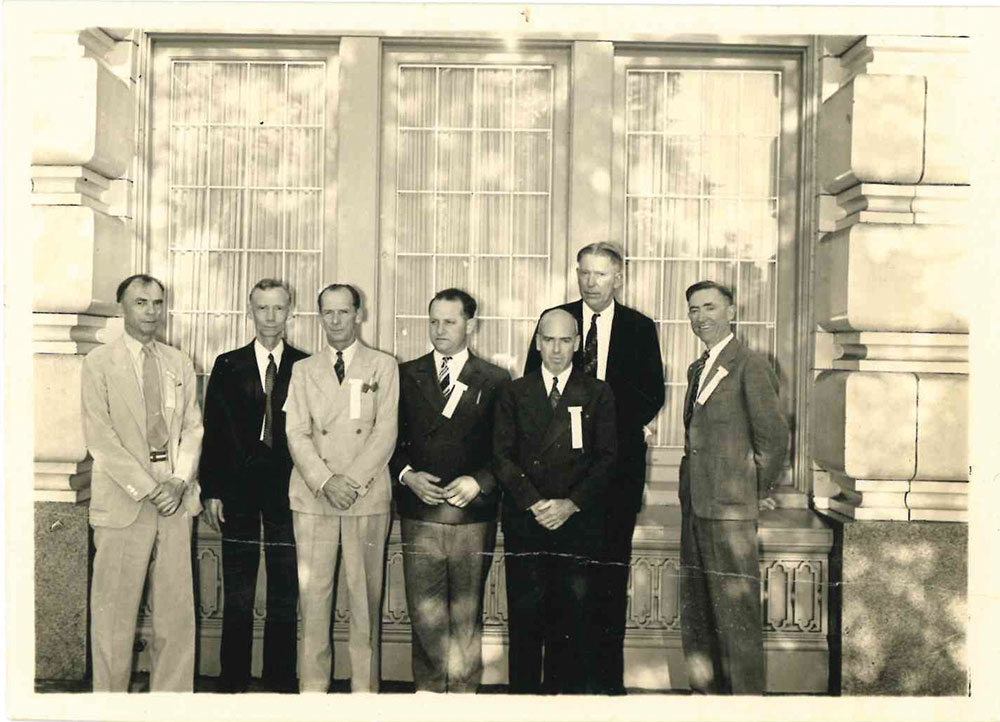 ---
Recently a letter was received from William (Bill) Tretheway from California. Bill is 80 years old and a proud member of the IAEI. He wanted to know if IAEI would be interested in having a few items that belonged to his father, William Joseph Tretheway. Many of these photos were from meetings in California (Fresno, Santa Cruz, Santa Barbara, San Diego, and San Jose) from the 1930s and early 40s.  William passed away in 1944, shortly after attending his last IAEI convention. IAEI joyfully said "yes," and Bill sent the photos to the International Office. They will be placed with other historical artifacts of IAEI events from the past decades.
This is just one of many conversations that have taken place over the years between staff and IAEI members /families. At IAEI, our members are family.  Members desire to know how their friends are doing and, above all else, promote electrical safety in their various jurisdictions.  Some of the most joyous meetings took place after the COVID pandemic when in-person meetings resumed.  Many members had not seen each other for over two years.
The IAEI International Office wants you and your families to know there is a place to secure precious IAEI history.  We ask that if you have items from your or your family member's life as an IAEI member and do not know what to do with them, consider reaching out to the IAEI International Office.  We will discuss what you have and let you know where to send the items.
IAEI history is important and provides guidance to the next generation of the trails that so many members blazed throughout the electrical industry.  Electrical professionals can benefit from knowing the history of the IAEI and our plans to blaze trails into the next 100 years.  Please don't discard these photos or books.  Let the IAEI secure and protect them for generations to enjoy.
If you have photos that you would like to share, please feel free to contact Joseph Wages, Jr., via email at jwages@iaei.org or by phone at 972-235-1455 for more information.